---
Catechesis of the Good Shepherd
---
Hands on religious education for children ages 3 – 6th grade
---
Catechesis of the Good Shepherd Level 1 for ages 3-5 CGS is an experiential religious education based on nurturing the child's relationship with God. In the CGS space, a specially prepared environment called the "atrium," children come to know Jesus through their hands-on work with specialized materials. CGS is: hands on faith formation based on…
Continue Reading Catechesis of the Good Shepherd: Level 1 for ages 3-5
CGS is an experiential religious education based on nurturing the child's relationship with God. In the CGS space, a specially prepared environment called the "Atrium," children come to know Jesus through their hands-on work with specialized materials. CGS is: hands on faith formation based on the Montessori method centered on knowing Jesus and building the…
Continue Reading Catechesis of the Good Shepherd: for Elementary Children in 1st-6th Grade
---
---
Catechist Formation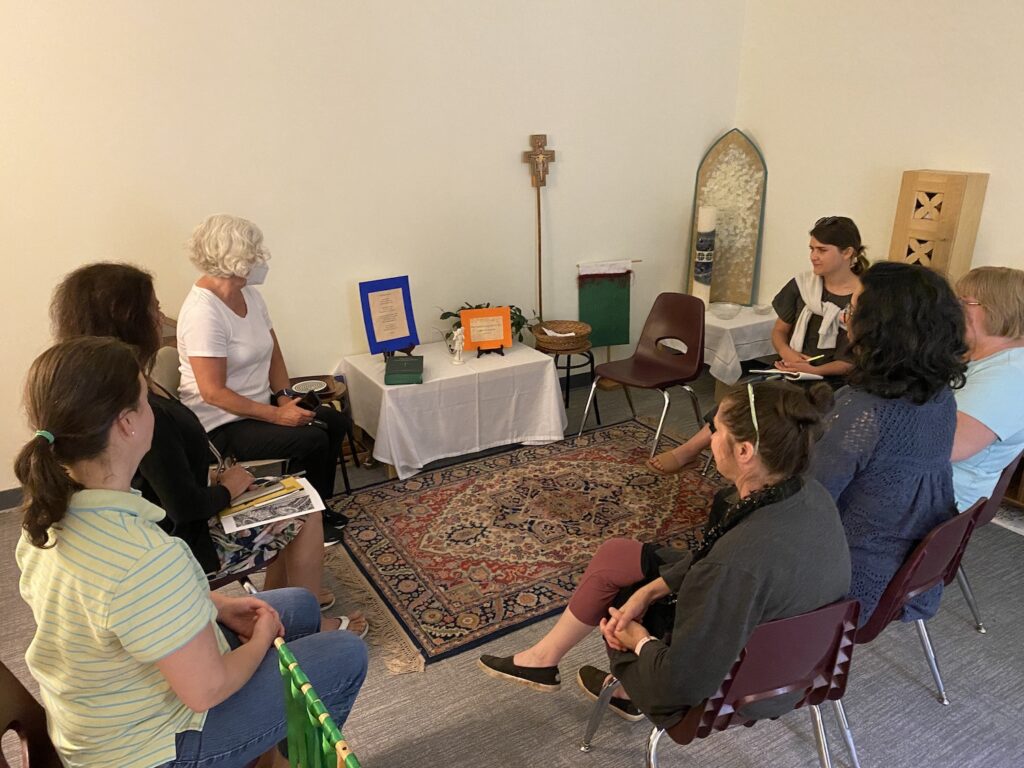 Catechists who work with children in the Catechesis of the Good Shepherd program have completed at least 100 hours of training in theology, child development, and the Montessori method.
Adults who have completed this training have reflected that it was "life changing," and enriched their faith beyond measure.
Catechesis of the Good Shepherd is an international program which many have to travel great distances to complete their training, but we are lucky to be the home of an Internationally Recognized Formation Leader of all three levels right here at St. Patrick – St. Anthony Church.
Training is offered periodically, and is open for anyone who may be interested to learn more about their faith and how to talk about faith to the children in their lives.
a reflection by Kate Foran This work is yours the catechist says to the child at the end of a presentation of materials within the…
---
Want to hear more about CGS?
---