---
Music Ministry
---
---
---
Our Commitment to Music
at St. Patrick – St. Anthony Church
---
The first Sunday that I came back to church in person, it was definitely a feeling of joy to hear Gabe at the organ which overwhelmed me with tears. It was wonderful for me to see smiling faces, hear voices singing, listen closely to the readings, and recite prayers together that made my soul rejoice. Things now looked different for me than before the pandemic!

a parishioner
---
Providing musical leadership and inspiration to the liturgy
St. Patrick-St. Anthony takes pride in its vibrant music ministry! Our music program includes hymnody and songs from all corners of the world. It strives to instill in every member of the congregation a passion for word and sound and an eagerness to express this passion through singing and playing.
St. Patrick-St. Anthony Church is well known for its exuberant music and bold programming, which permeate every liturgy. The unparalleled acoustics of our exquisite nineteenth-century brownstone church allow for the colorful sounds from our singers and organists to be woven together in blended harmony, as they lead the congregation in reverent worship. To this end, the professional and amateur musicians in the music ministries foster congregational singing and reflective listening, promote the musical arts as an integral path to spiritual development, and create an environment that draws people into a deeper experience of faith.
---
Contact Gabriel Löfvall, Director of Music Ministry
Want to learn more about our music program, how to get involved, or interested in a collaboration?
---
---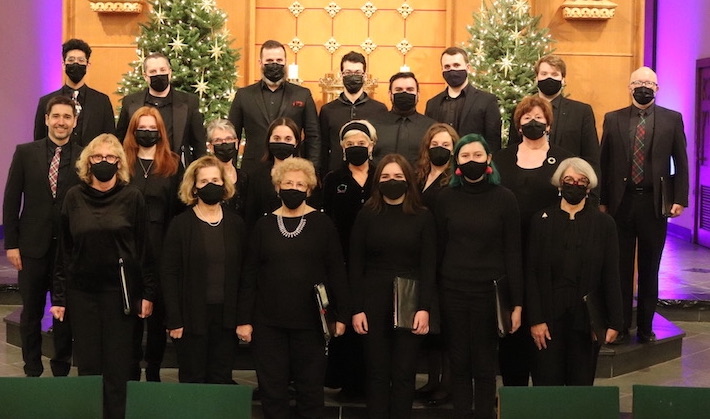 ---
Gallery Choir
Mixed Voice Ensemble
Numerous volunteers, eight section-leaders, and two choral scholars bring their musical gifts to the Gallery Choir. Conducted by Director of Music Gabriel Löfvall, the Gallery Choir is featured at the 10 a.m. Mass on Sundays and major feasts.
The members provide music leadership through sacred choral repertoire that bring scriptural poetry to life through music. The Gallery Choir explores a diversity of different music styles, including Medieval and Renaissance motets, beautifully crafted Baroque, Classical, and Romantic works, through dazzling twentieth-century pieces that include Gospel, world, and contemporary sounds! Their varied repertoire includes music sung in English, French, German, Latin, Russian, Spanish, Zhosa, Swahili, and Zulu. The Gallery Choir also joins forces with its P&A choral "siblings," the Treble Clef Choir and Bass Clef Choir, to present unforgettable renditions of choral-orchestral masterpieces, such as Johannes Brahms's German Requiem, John Rutter's Gloria, and Handel's Messiah, to name just a few of our past collaborations!
Gallery Choir rehearses every Wednesday from 7:00 – 9:30 pm in room A of the Franciscan Center for Urban Ministry.
---
---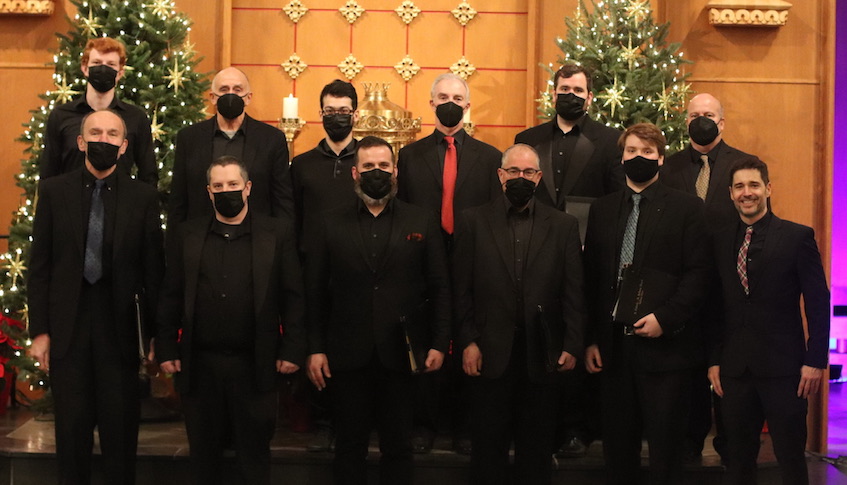 ---
Bass Clef Choir
Tenor and Bass
Over a dozen volunteers and four section-leaders offer their talents to the Bass Clef Choir. This unique ensemble of male voices provides music leadership at the 5 p.m. Sunday Mass every other week, occasionally at the 8 a.m. Mass, and on special feast days and at special liturgical celebrations.
While they are fond of all musical styles, the Bass Clef Choir, under the leadership of Gabriel Löfvall, makes the church resonate magnificently, especially with early colonial American shape-note numbers and the ageless Gregorian chant that so well suits their low voices. They join, on occasion, the other two choral groups of our parish for special performances, as in the Annual Festival of Lessons & Carols.
Bass Clef Choir rehearses every Monday from 7:30 – 8:45 pm in room A of the Franciscan Center for Urban Ministry.
---
---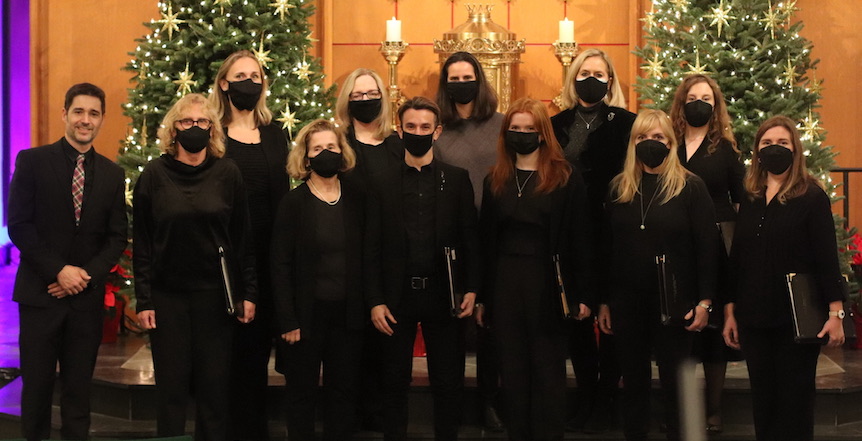 ---
Treble Clef Choir
Soprano and Alto
Over a dozen volunteers and four section-leaders combine their gifts of melody and harmony for the Treble Clef Choir. This very distinctive choir of high voices provides musical leadership at the 5 p.m. Sunday mass every other week, periodically at the 8 a.m. Sunday mass, and also on special feasts. The unique sound of treble voices is wonderfully amplified in the acoustics of our sanctuary: conductor Gabriel Löfvall finds rare gems of repertoire that highlight the beauty and expressiveness of the treble range. The Treble Clef Choir occasionally joins the other two choral groups of our parish for special performances, as in the Annual Festival of Lessons & Carols.
Choir membership includes adults and youth (age 12 and up) who sing in the treble range.
Treble Clef Choir rehearses every Wednesday from 5:30 – 6:45 pm in room A of the Franciscan Center for Urban Ministry.
---
---
---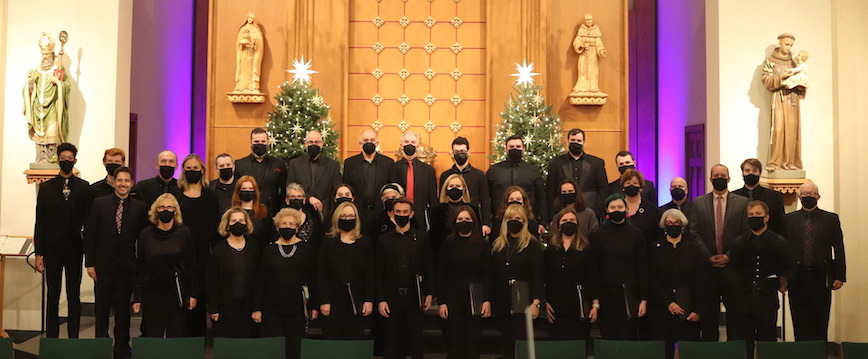 Combined Choirs
Gallery Choir, Treble and Bass Clef Choirs
---
All three choirs come together for major feasts to perform a selection of major works.
---
---
---
Cantors
---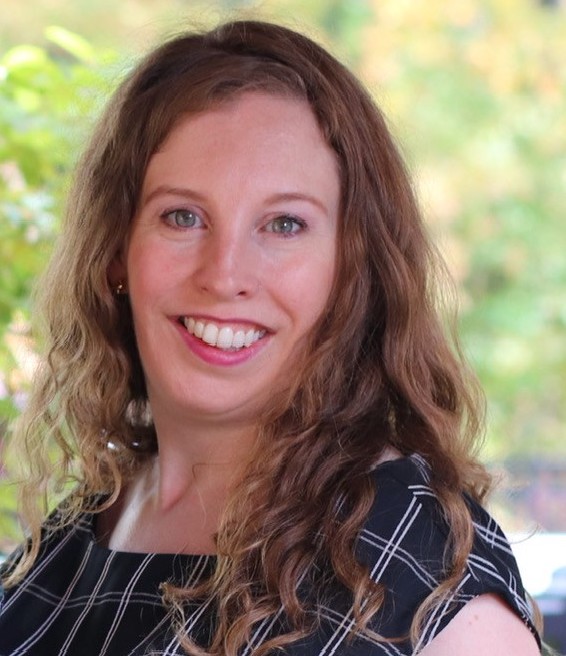 Allison Holst-Grubbe
Cantor, Soprano Section Leader for Gallery and Treble Clef Choirs
Allison Holst-Grubbe has been singing in church since she was a child, when she studied music with her parish's organist and cantor. After years of working as a musician in multiple denominations, she first joined the SPSA Gallery Choir as a section leader in 2013. With degrees in music education and voice performance, Allison has taught vocal and choral music to students of all ages. She has performed professionally at venues such as Carnegie Hall and the Castleton Festival, usually with Etherea Vocal Ensemble. For ten years, she worked for nonprofit organizations in Hartford, primarily at Big Brothers Big Sisters. She is currently pursuing a Masters in Interreligious Studies and Ministerial Studies at Hartford International University for Religion and Peace (formerly Hartford Seminary). Allison and her husband Paige were married at SPSA in 2018, and welcomed their son George in 2020.
---
---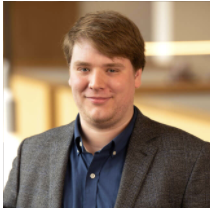 Zachary Gilbert
Cantor, Tenor Section Leader for Gallery and Bass Clef Choirs
Zac joined the Music Ministry at SPSA in 2011 after moving to Connecticut for college. He graduated from The Hartt School at the University of Hartford with a Bachelor of Music in Classical Voice Performance and Music Education. Zac has sung with many groups in the region, including Chorus Angelicus (a children's choir program based in Torrington, CT), the choir and schola of the Cathedral of St. Joseph (Hartford, CT), and the New Haven Chorale (New Haven, CT). He has sung in many venues throughout the country, including Carnegie Hall, The National Shrine, St. Patrick's Cathedral in NYC, as well as in Hawaii. When not actively making music, Zac works at the University of Hartford in the Allen (music) library helping patrons to find sheet music, recordings, and other music-related materials.
---
---
---
Organ Scholar Program
---
---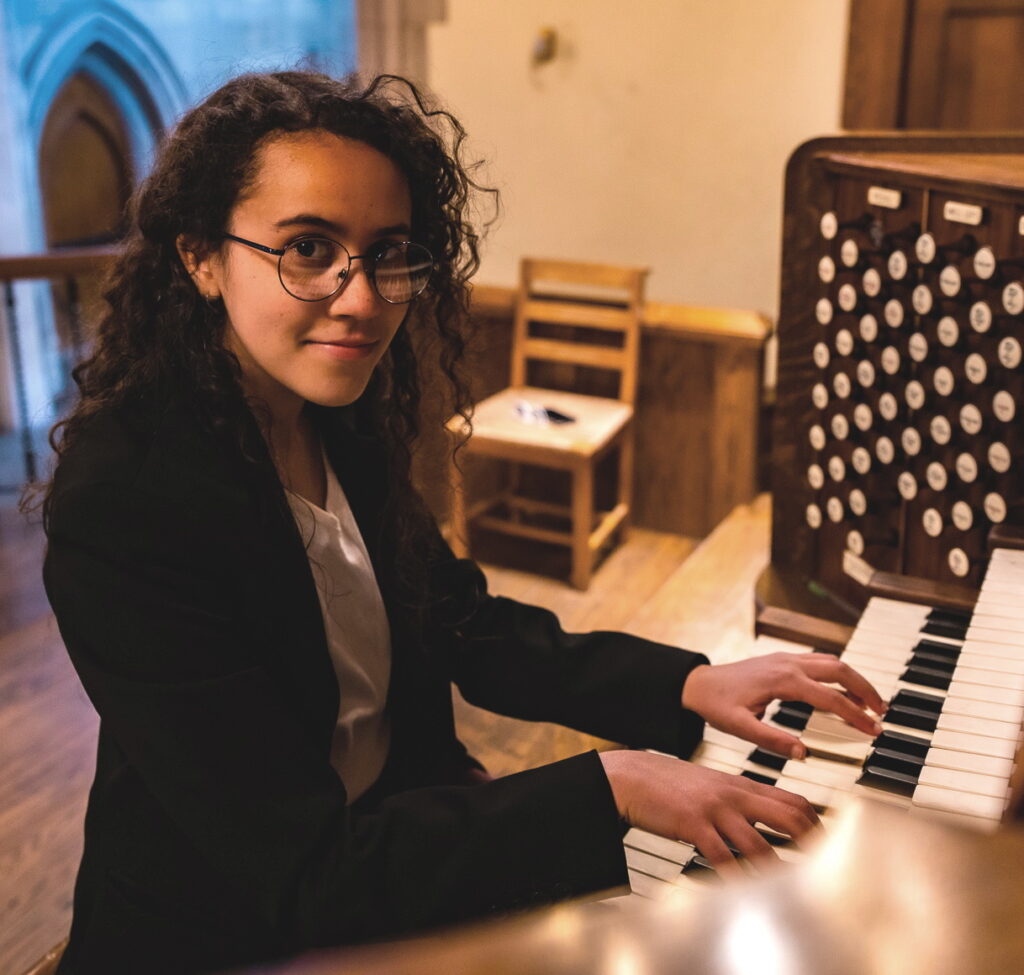 Madison Thompson
Organ Scholar
Madison Thompson is a sophomore at Trinity College (Hartford) where she studies organ with Christopher Houlihan. Originally from Derby, CT, Madison became interested in the organ through her local church and began organ study at age 14 with Noah Horn. She was a recipient of the 2019 New Haven American Guild of Organists Encore Organ Scholarship, earning funding for organ lessons and culminating in a recital. At Trinity, Madison is a recipient of the John Rose Organ Scholarship, sings in The Chapel Singers, and serves as Assistant Chapel Organist.
---
---
---
Church Street Singers
---
I have been in the choir for many years and now that I'm in high school, I love being a leader and helping out the younger kids.

a high school aged parishioner
Our seasonal youth choir, formerly known as the Songbirds, is growing to a new format with more opportunities to sing this year!
The Church Street Singers welcomes children of reading age and up through high school leaders to participate in several Mass celebrations a year. The children not only add beautiful sound and vitality to the liturgy by singing anthems and special songs, they also lead the congregation as cantors and proclaimers of the word. The oldest children act as leaders to the youngest. The Church Street Singers is conducted by Julia Atwood.
---
---
---
All Are Welcome Choir
Mixed Voices
---
An impromptu, "All Are Welcome" Choir is called together periodically throughout the year for a particular liturgy; preparation consists of a single rehearsal. The only requirement for admittance is an eagerness to provide musical accompaniment for the liturgy. This choir provides an ideal opportunity for friends and parishioners who are considering joining one of the permanent ensembles to learn about choral expectations and to experience a rehearsal.
---
---
---
Instrumentalists
---
Volunteer and professional instrumentalists enhance our worship at the Easter and Christmas celebrations and on other feasts with a variety of timbres — strings, brass, woodwinds, and percussion instruments.
---
---
---
About Gabriel, Director of Music Ministry
---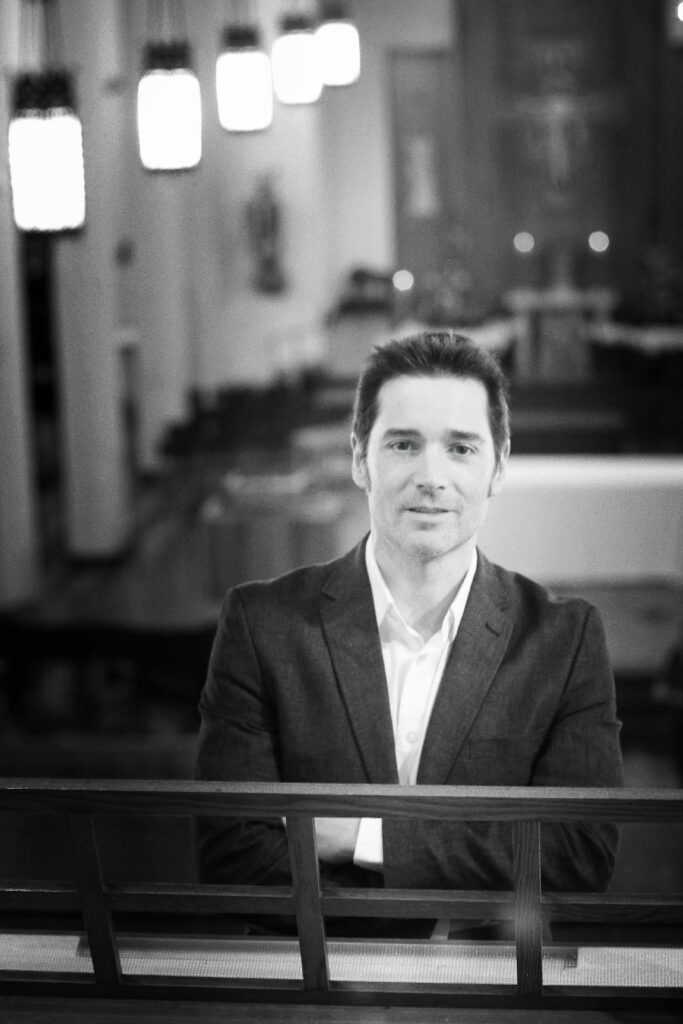 Since 2009, our Director of Music Ministry, Dr. Gabriel Löfvall has been leading us in song, and ensuring that the rich acoustics of St. Patrick – St.Anthony church's historic brownstone building are filled with vibrant, joyous sounds! Under Gabriel's headship our three choirs, covering all vocal ranges, have grown in numbers and professional leadership, our space is constantly filled with guest artists that collaborate with, and enhance our choral program, and our building has been graced with a new pipe organ. With the support of Pastor Timothy Shreenan, Gabriel facilitated the acquisition of a pre-loved, handsome 1977 Schantz instrument, which was placed in the chancel area of the church and can be either played alone or in tandem with our "old" Austin organ, located in the gallery, or choir loft. With the onset of the COVID pandemic, as our church became a virtual space in addition to a live one, Gabriel oversaw the overhaul of the sound system to allow for all music performed in our building to be successfully livestreamed onto people's homes.
Gabriel grew up listening to the sounds of the tango in his native Argentina, and is at ease conducting, playing the keyboards, or singing tenor. From a very young age Gabriel sang with the Universidad Nacional de Cuyo Boys' Choir in the city of Mendoza, Argentina, under maestro Macelo Coltro. He received his Bachelor's Degree in Piano Performance from the same university, having studied with the renowned teacher Dora de Marinis. Gabriel moved to the US in 1997 and got his Master of Music in Piano Performance as well as a Master's Degree in Choral Conducting from the Hartt School of Music at the University of Hartford, Conn. His piano teacher was the distinguished Brazilian recitalist Luiz de Moura Castro. Gabriel's music making has been heard all over the world, including Argentina, Chile, Brazil, England, Ireland, Spain, Portugal, Austria, Hungary, and Canada. He has served as the assistant conductor for The Main Street Singers of New Britain, Conn., and as a member of CONCORA, Connecticut Choral Artists. He also co-directed the vocal ensemble Vallis Musicæ, a collective of three church choirs from different religious denominations that came together to offer local concerts and engage in international travel, as well as the Men's Choir from Connecticut Children's Chorus.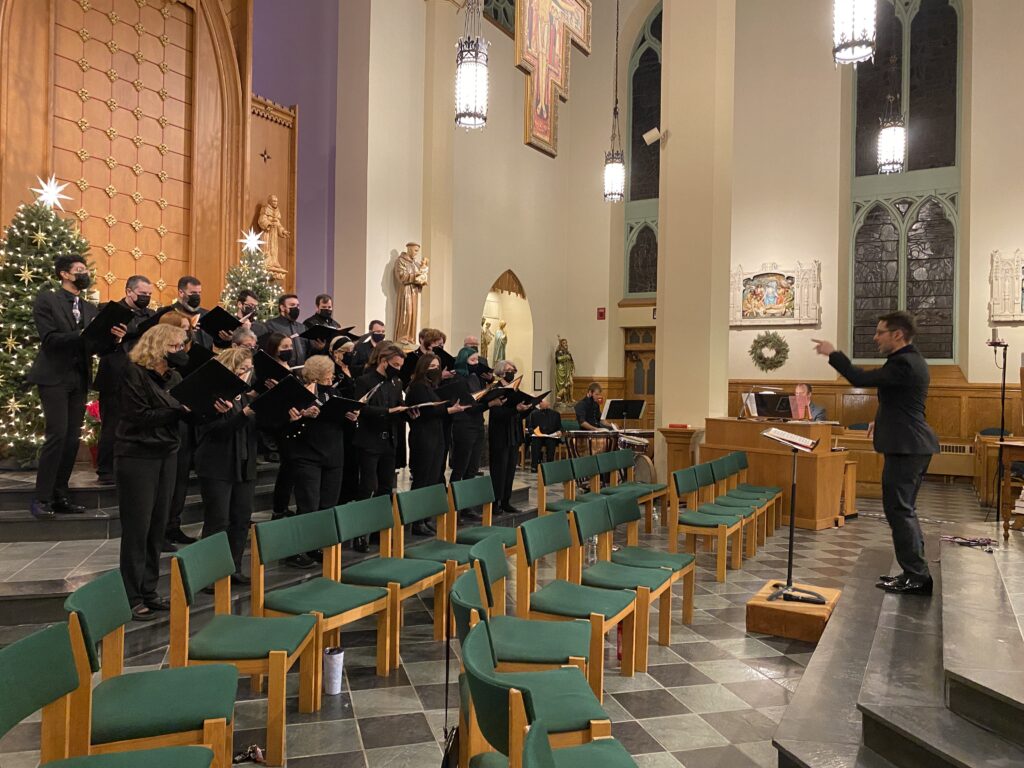 In addition to his duties as full-time director for our parish, Gabriel is the Artistic Director of Joyful Noise Inc., the umbrella organization for Chorus Angelicus & Gaudeamus. Under his baton, Chorus Angelicus has obtained remarkable achievements, traveled abroad, and produced quality sound and video recordings. Gabriel is a frequent guest conductor and lecturer at different symposiums and conferences, and at middle and high school regional festivals. He was a guest lecturer at the 2022 United Church of Christ Musicians Association conference, where his workshop Rethinking and Developing New Paradigms for our Children's Choirs received great accolades and became a published article in the Worship, Music and Ministry professional journal.
Gabriel received his D.M.A (Doctor of Musical Arts degree) in choral conducting from the Hartt School of Music at the University of Hartford in 2016. His mentor and advisor was the celebrated choir director and author Dr. Edward Bolkovac.
---
---