Catechesis of the Good Shepherd
Level 1 for ages 3-5
---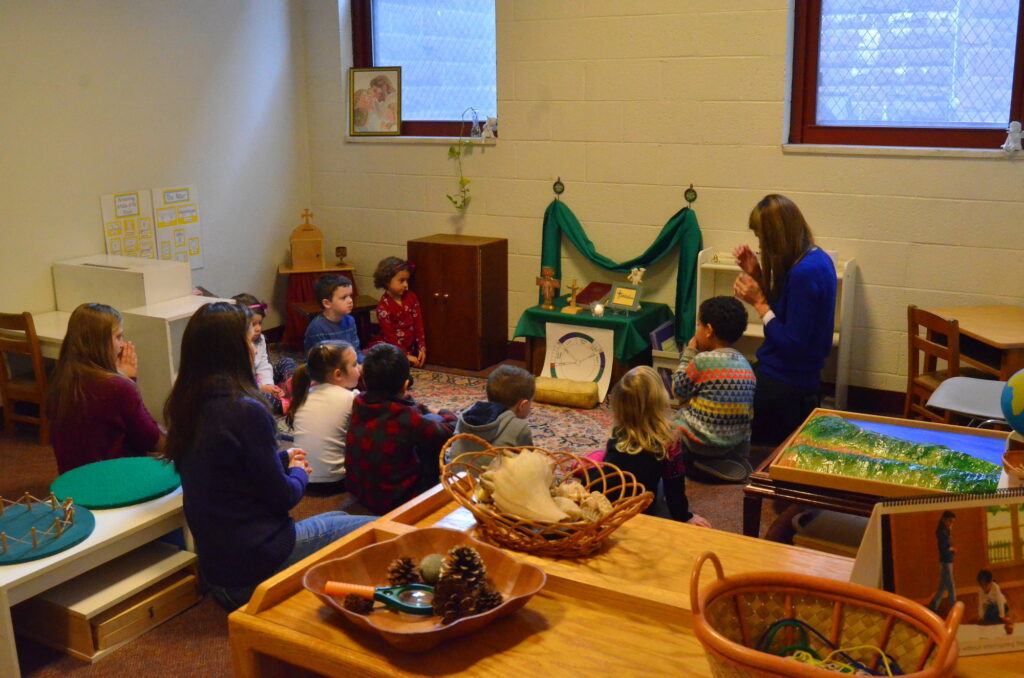 CGS is an experiential religious education based on nurturing the child's relationship with God. In the CGS space, a specially prepared environment called the "atrium," children come to know Jesus through their hands-on work with specialized materials.
CGS is:
hands on faith formation
based on the Montessori method
centered on knowing Jesus and building the child's relationship with God
uses specialized materials for experiencing scripture and liturgy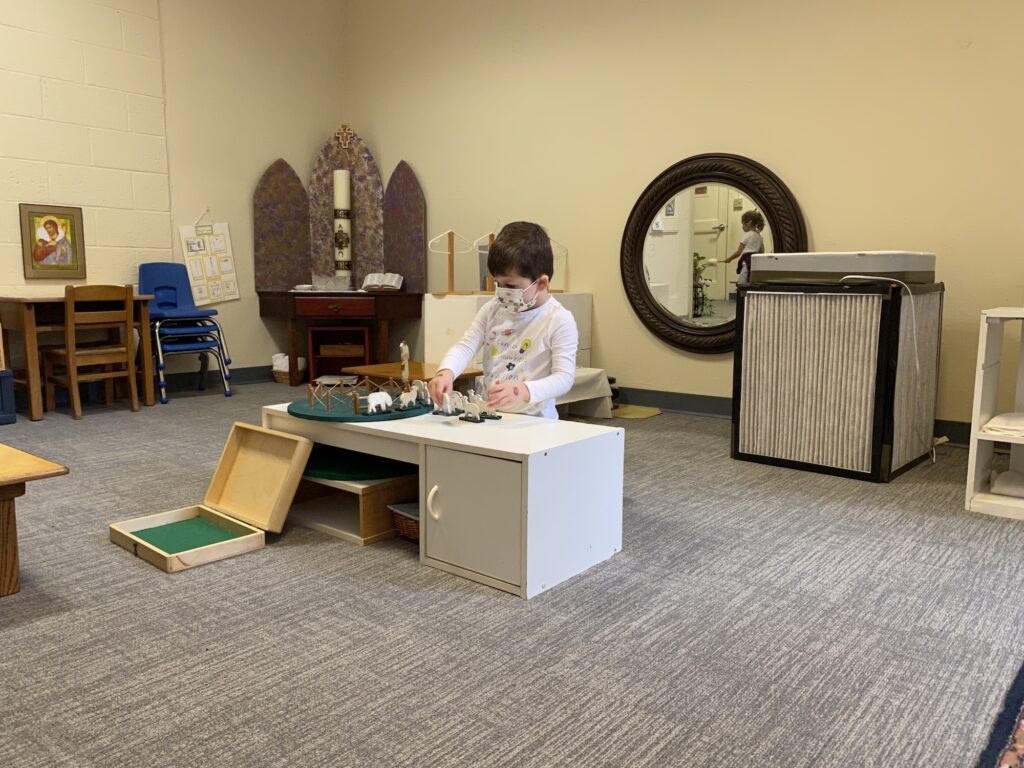 CGS Level 1 is for children aged 3 through Kindergarten and is our only faith formation option for this age group.
Catechists for Level 1 of CGS have received 100 hours of training in this method.
Witness CGS in action here:
---
Learn more about CGS by checking out the National Association's website here.
Want to sign up your child for CGS?