---
Our Team
---
Pastoral Staff

Fr. Timothy J. Shreenan, O.F.M., Pastor
Fr. William Beaudin, O.F.M.,
Parochial Vicar & Guardian
Sarah Christopher, Director of Communications
Patricia Curtis, Pastoral Associate
Kristina Didominzio, Business Manager
Allison Holst-Grubbe, Director of Outreach & Volunteer Ministry
Fr. Michael Johnson, O.F.M., Parochial Vicar, Executive Director of the Franciscan Center for Urban Ministry
Fr. John Leonard, O.F.M., Parochial Vicar
Gabriel Löfvall, DMA, Director of Music Ministry
Fr. A. Francis Soucy, O.F.M., Parochial Vicar & Senior Associate Friar


Religious Education Staff
---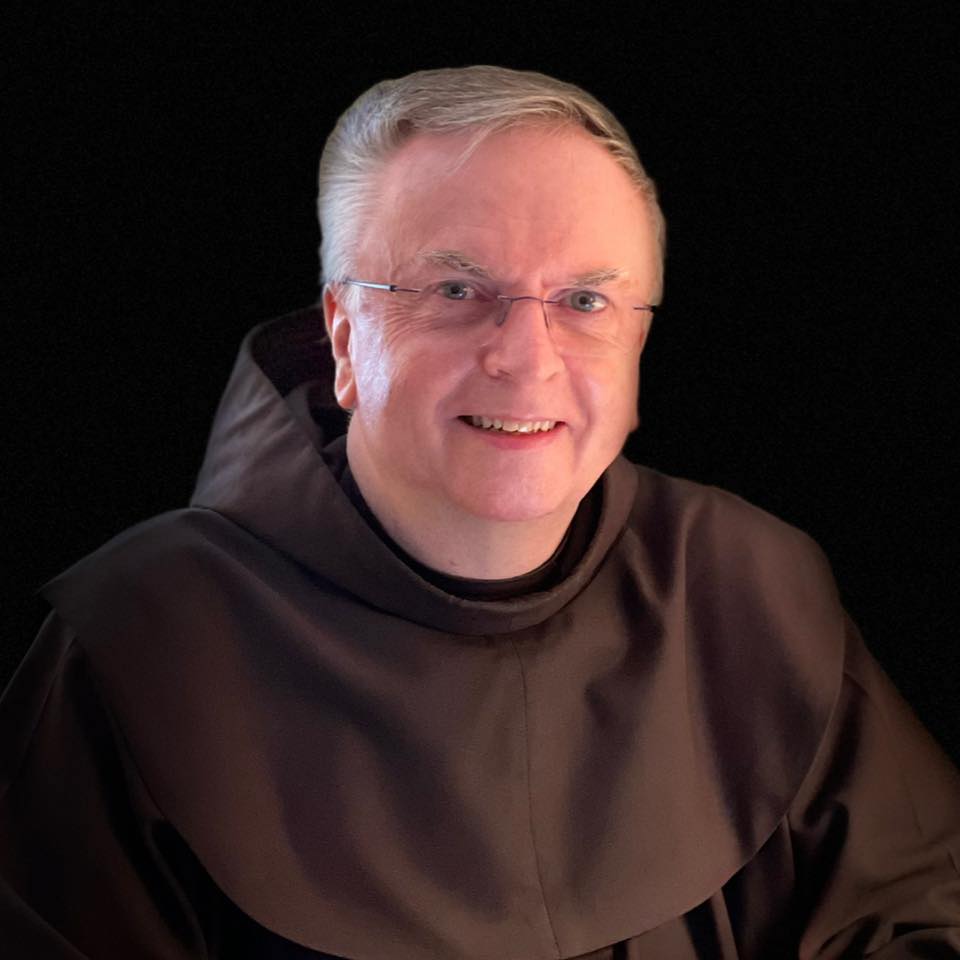 Fr. Timothy J. Shreenan, O.F.M.
Pastor

Fr. Tim became Pastor of St. Patrick-St. Anthony on October 1, 2020 after spending more than 30 years at the Church of St. Francis of Assisi in New York City. He was ordained in 1984 and served initially in a small parish in West Milford, NJ before beginning his three-decade ministry in Manhattan, also serving for a time as Director of Communications for the Franciscans of Holy Name Province. Fr. Tim, the youngest of six children, was born and raised in Buffalo, NY. He received his Bachelor's degree from Siena College in 1976 and a Master of Divinity degree in 1984 from Washington Theological Union. Fr. Tim's interests include music (he plays the organ and the flute), art, history, travel and much more, including the study of illuminated manuscripts from the Middle Ages and Renaissance.
---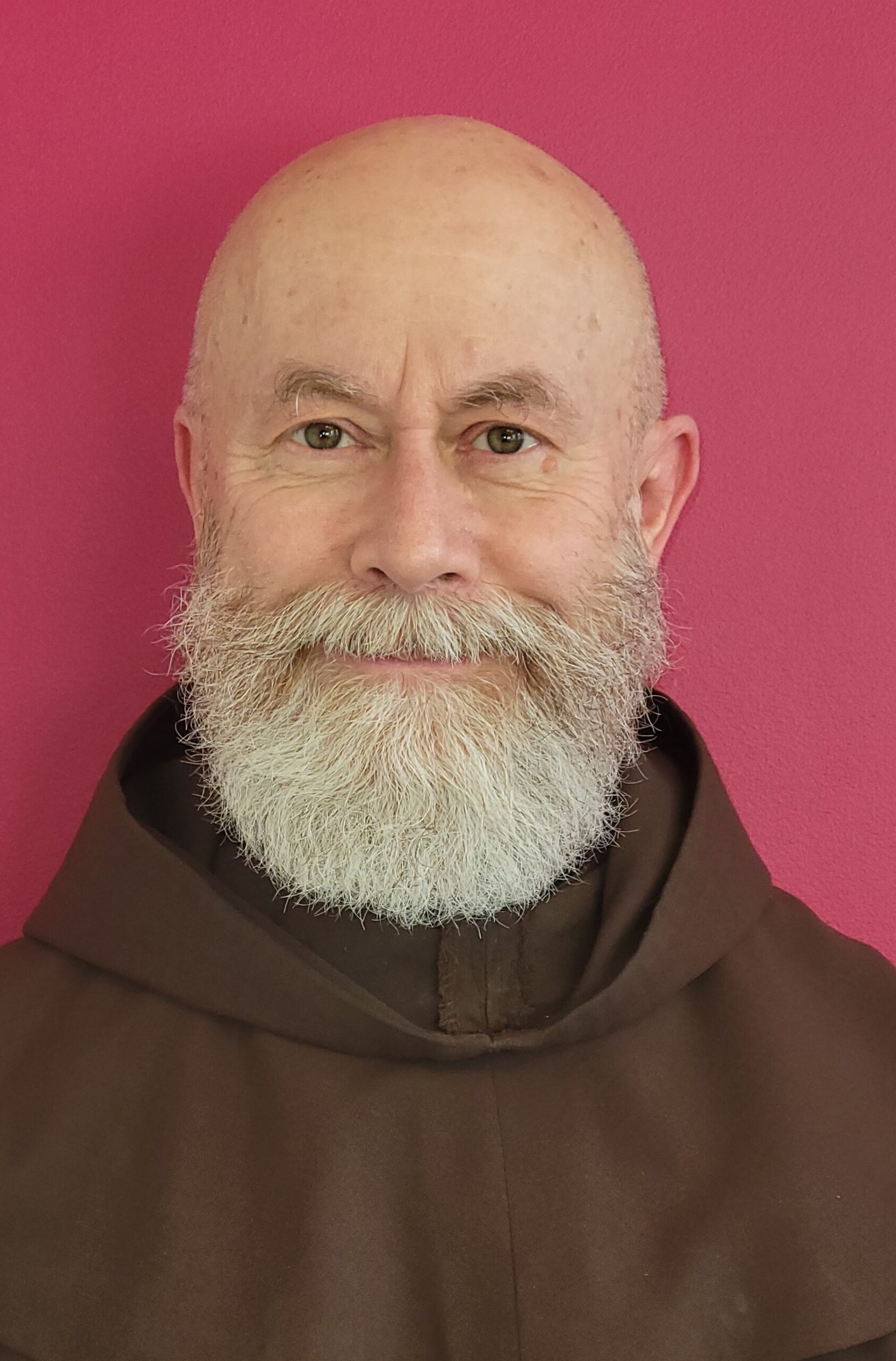 Fr. William Beaudin, O.F.M.
Parochial Vicar & Guardian

Born in Bangor, Maine, the fourth of six children, Fr. William met the Franciscans at Siena College in New York and entered the Order shortly after graduating with a B.A. in English in 1976. He did his graduate studies at Weston School of Theology (now part of Boston College), earning a Master of Divinity degree in 1981. Seven years later he received a Master of Liturgical Music degree from Catholic University of America. In his nearly 40 years as a priest, he has worked in a variety of ministries, serving in parishes, urban ministry centers, a retreat house, the provincial council of Holy Name Province, and his alma mater where, from 2002 to 2015, he was the college chaplain, an adjunct professor in religious studies, the guardian of the friar community, and a writer and editor in the College's communications department. His most recent assignment was as an associate pastor at St. Francis of Assisi Church in midtown Manhattan. Fr. William enjoys preaching, teaching, writing, reading literary classics, working out, and doing the New York Times Sunday crossword puzzle (which it takes him much longer to complete than it takes Fr. Tim Shreenan!). Although new to Connecticut, coming to Hartford feels like coming home to this New England native.
---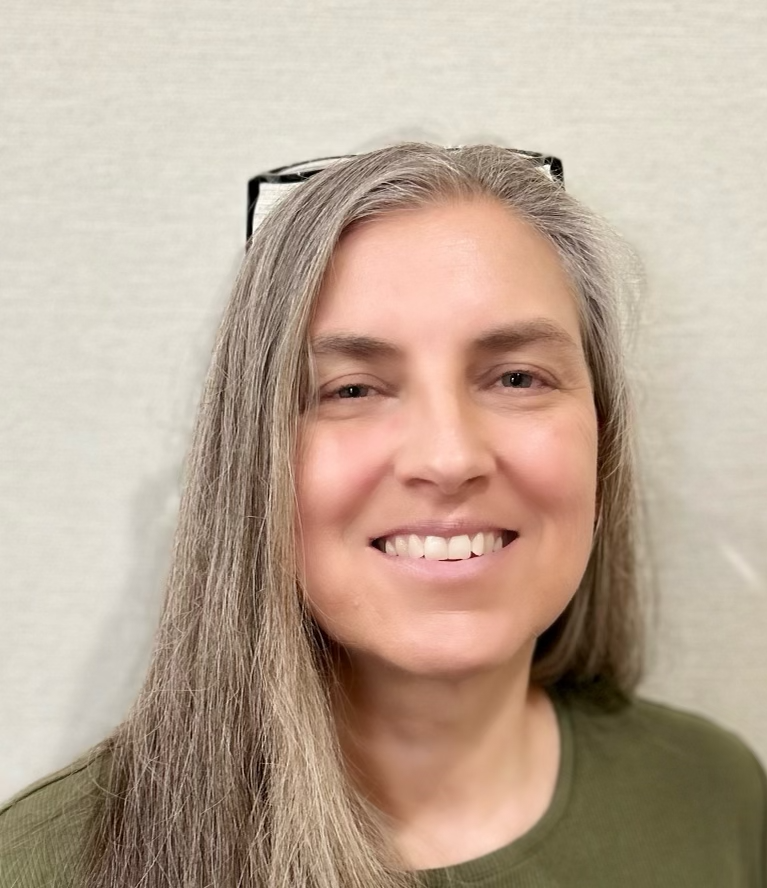 Carolyn Abramo
Parish and Center Administrative Assistant
Carolyn Abramo started as the nighttime receptionist in 2001. She then transitioned to work during the week on Tuesday, Wednesday, Thursdays and Sundays. This past July, she became the Parish and Center Administrative Assistant after our Parish Secretary retired. Carolyn has worked at Unitedhealthcare, Travelers, Aetna and GTE Data Services. She graduated with a double major in business administration and mathematics from Florida Southern College in Lakeland, FL.
---
---
---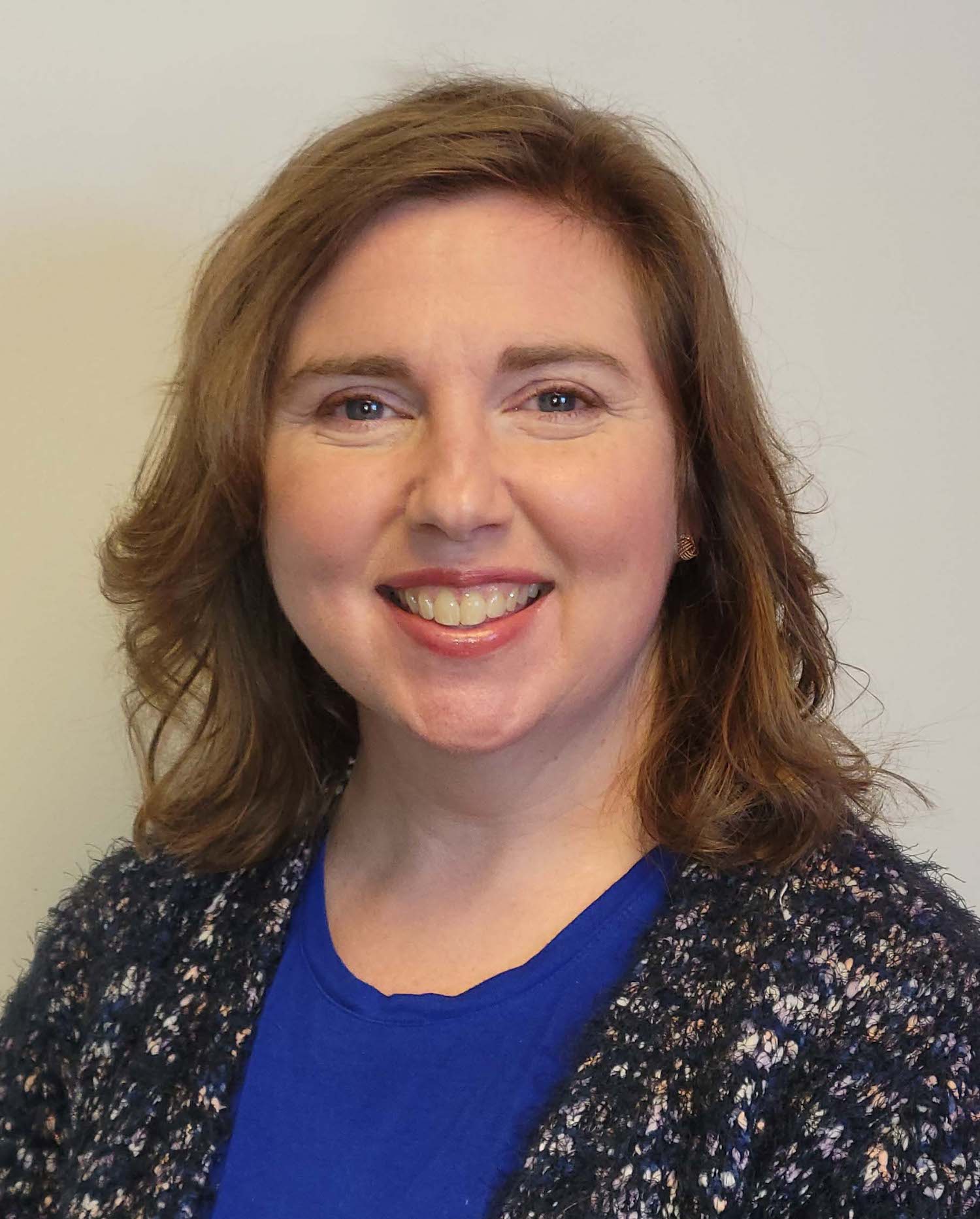 Sarah Christopher
Director of Communications
Religious Education, Catechesis of the Good Shepherd

Sarah Christopher coordinates communications for the parish and the center, including the complete redesign and launch of the new website, planning and creating content, parish wide emails, and social media for the church and the Franciscan Center.
Sarah began her work at SPSA when she joined the Religious Education Team in 2016 and has worked alongside children in the Catechesis of the Good Shepherd (CGS) and in preparing for their sacraments since 2012. Sarah is trained in all three levels of CGS, and is a nationally recognized Formation Leader for training adults in the method of the Catechesis of the Good Shepherd for Level 1.
She also enjoys volunteering her time singing in the Treble Clef Choir.
Sarah serves as the Elementary CGS catechist at Enfield Montessori School, and is a freelance WordPress Website Designer and Marketing consultant. She earned a Bachelor's Degree in Journalism from Texas A&M University and an MBA with a Marketing emphasis from American Intercontinental University. She lives in Manchester, CT with her husband, four children and their dog Daisy.
---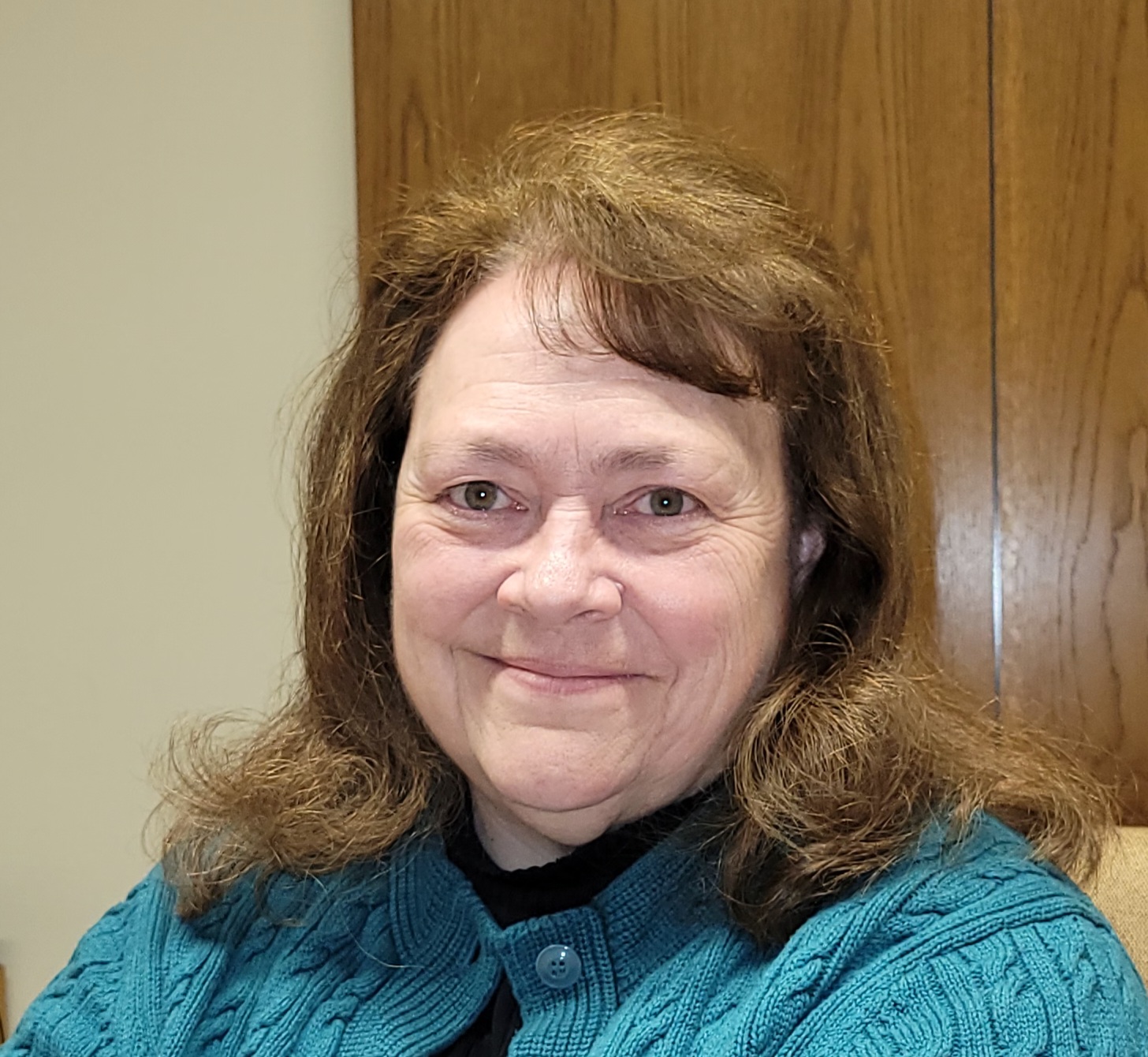 Patricia E. Curtis
Pastoral Associate
Pat joined the Pastoral Staff of St. Patrick—St. Anthony in 2001. Her primary responsibilities include working with the Adult Faith Formation Ministry, Baptism Preparation Team, Clare Gallery Ministry, and the Women of Hope Ministry. Prior to returning to Connecticut, Pat lived and worked in Rochester, New York, first as a systems analyst at Eastman Kodak, and then for twelve years as a Pastoral Associate at St. John the Evangelist Church. Pat holds an MA degree in Pastoral Ministry from Boston College.
---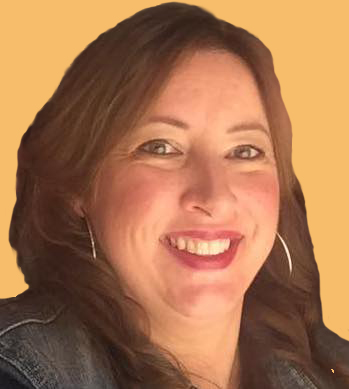 Kristina Didominzio
Business Manager
Kristina joined the staff as Business Manager in August, 2021. She previously worked in public accounting and other parishes within the Archdiocese of Hartford. She hold a BS in Accounting from University of Connecticut. Crafting, baseball, and traveling are some of her hobbies.
---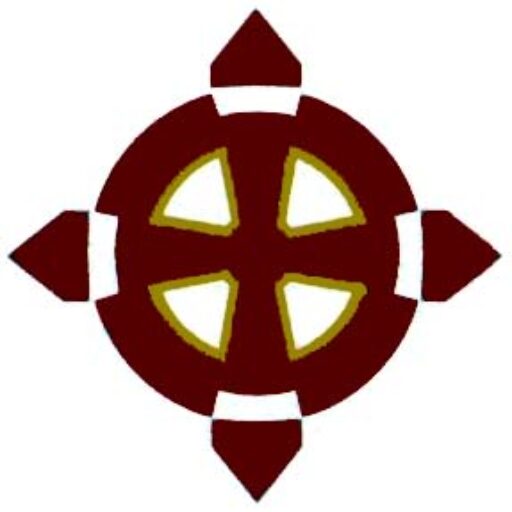 Mary Gray
Religious Education, Family Program
Mary has a BS in Elementary Education and an MS in Reading and Language Arts from Central Connecticut State University (New Britain, CT) and currently teaches in the New Britain school system. Mary has been at St. Patrick—St. Anthony since 2005, and is currently the Coordinator for the Protecting God's Children Program and the Family Program.
---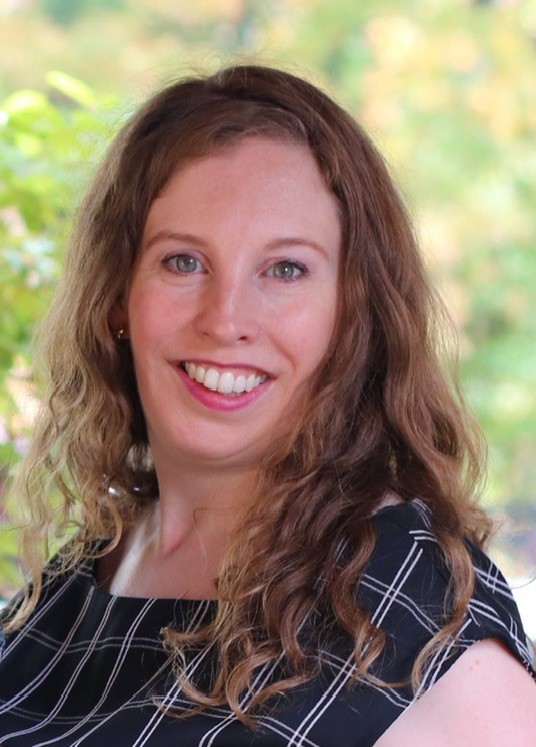 Allison Holst-Grubbe
Director of Outreach & Volunteer Ministry

---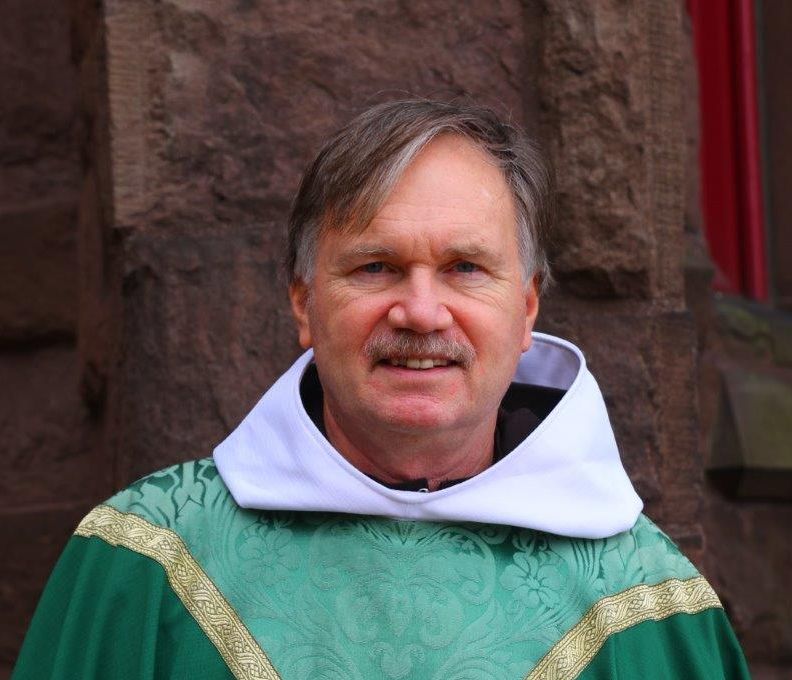 Fr. Michael Johnson, O.F.M.
Parochial Vicar
Executive Director of the Franciscan Center for Urban Ministry
Mike Johnson, OFM grew up in western Massachusetts and met the friars at Siena College. From there, he studied at UConn Law and practiced law in Enfield for 13 years. In 1990, he reconnected with the Franciscans, when they arrived at St. Patrick's and Anthony. Encouraged by the friars, he volunteered in AIDS ministry and strategic planning and served both as President of the Parish Council. Since joining the Franciscans in 1995 he's worked in a wide variety of ministries, from supervising attorney in a RI law school legal clinic, to Hospice Chaplain outside DC to working with youth in the slums of Peru. For five years Mike served as Chaplin and vocational rehab director of a Bolivian maximum-security prison.
For fifteen years he ministered at St Camillus, a large multicultural parish outside DC, the last eight as Pastor. In 2005 Mike founded St. Francis Builds, a Franciscan mission experience which combines Franciscan retreat with the construction of houses and schools in poor communities. He's led over 30 mission trips to 10 different countries and US sites affected by natural disasters. In 2010 he co-founded the national award-winning Saint Francis International School. Most recently Mike served as Vicar of the friar community in Boston. Mike will be splitting time between St Patrick/St Anthony and his new position as Director of a new Franciscan formation program called Brothers Walking Together. The program guides younger friars through a nine-month immersion experience working with the poor in another culture. In addition to mission work, Mike's interests include contemplative and street photography and gardening. He also blogs at http://reflectionsofafranciscangardener.blogspot.com musing on finding God in the garden and the messiness of ordinary life.
---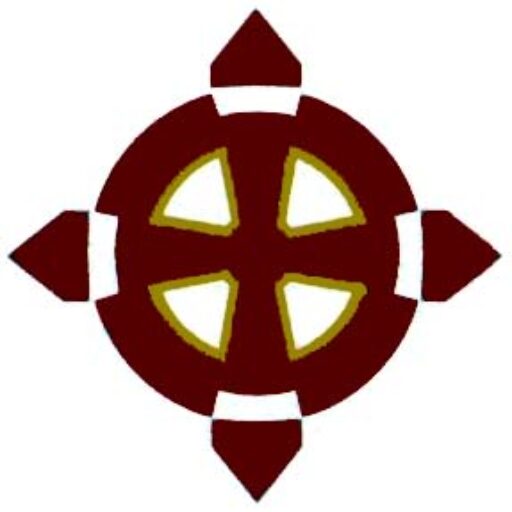 Lauren Kasperowski
Religious Education, Traditional Program
Lauren holds a bachelor's degree from Assumption College (Worcester, MA) and a Master of Social Work degree from the University of Connecticut. She is currently a school social worker for the East Hampton, CT public schools. Lauren coordinates the Traditional Religious Education Program and assists in sacramental preparation for children in the parish.
---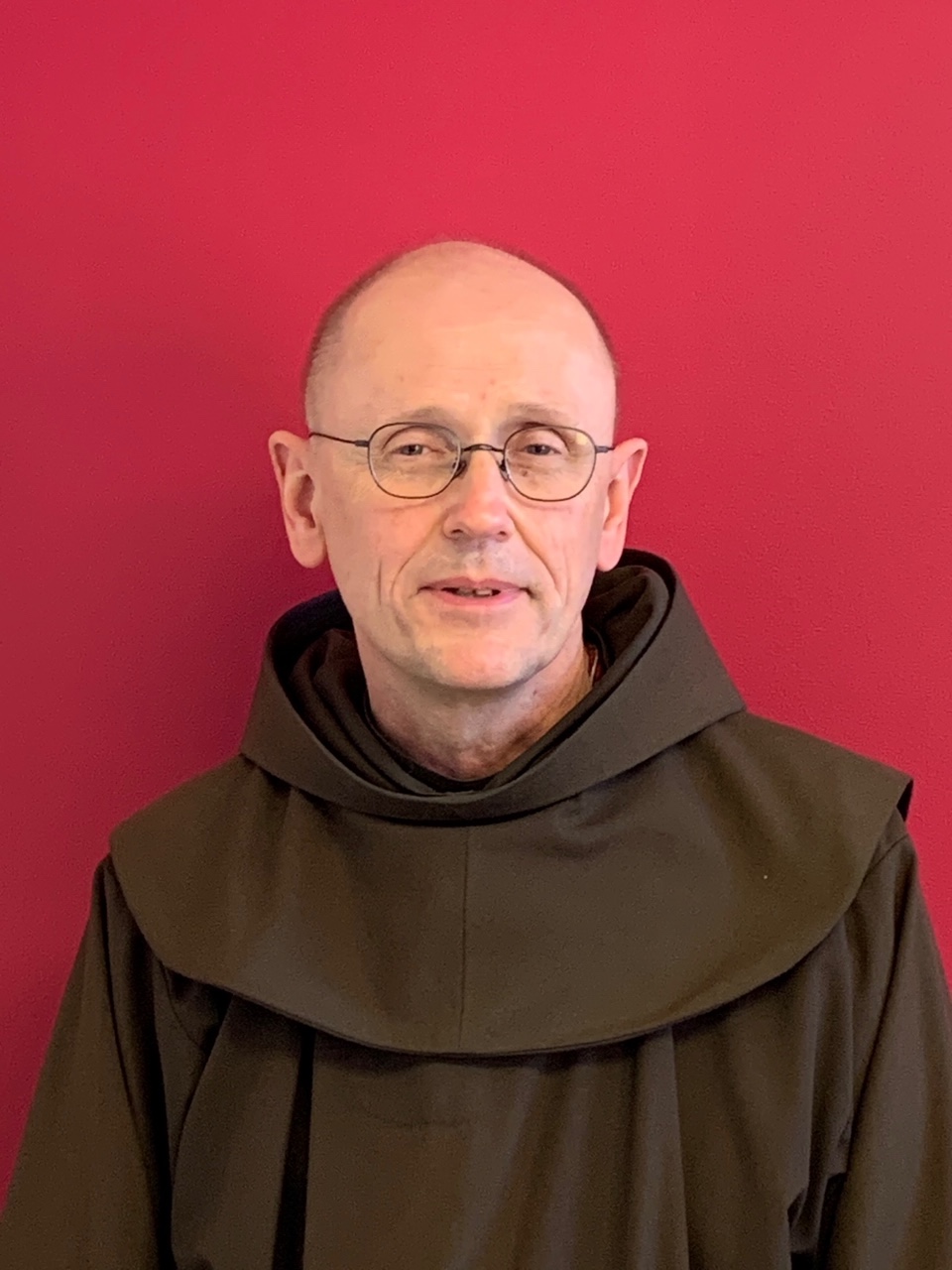 Fr. John Leonard, O.F.M.
Parochial Vicar
Fr. John graduated from Tufts University in 1981 and worked in the Boston area for several years. He was admitted to the formation program of the Franciscan Friars of Holy Name Province in 1989. He professed solemn vows in September 1995 and was ordained a priest in May 1996. His first three parish assignments were in northern New Jersey; he began his current assignment at St. Patrick—St. Anthony in July 2010.
---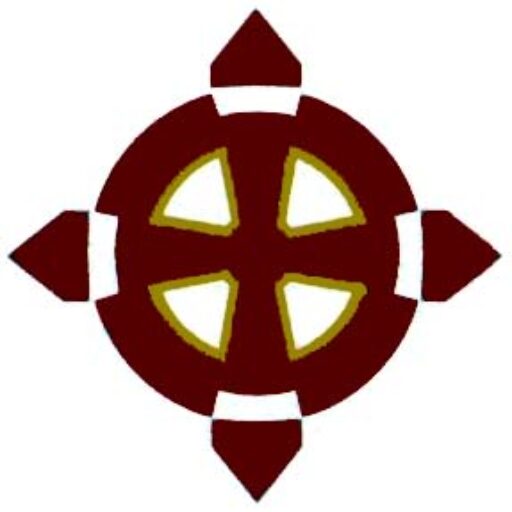 Gilberto Lisboa
Church Custodian
---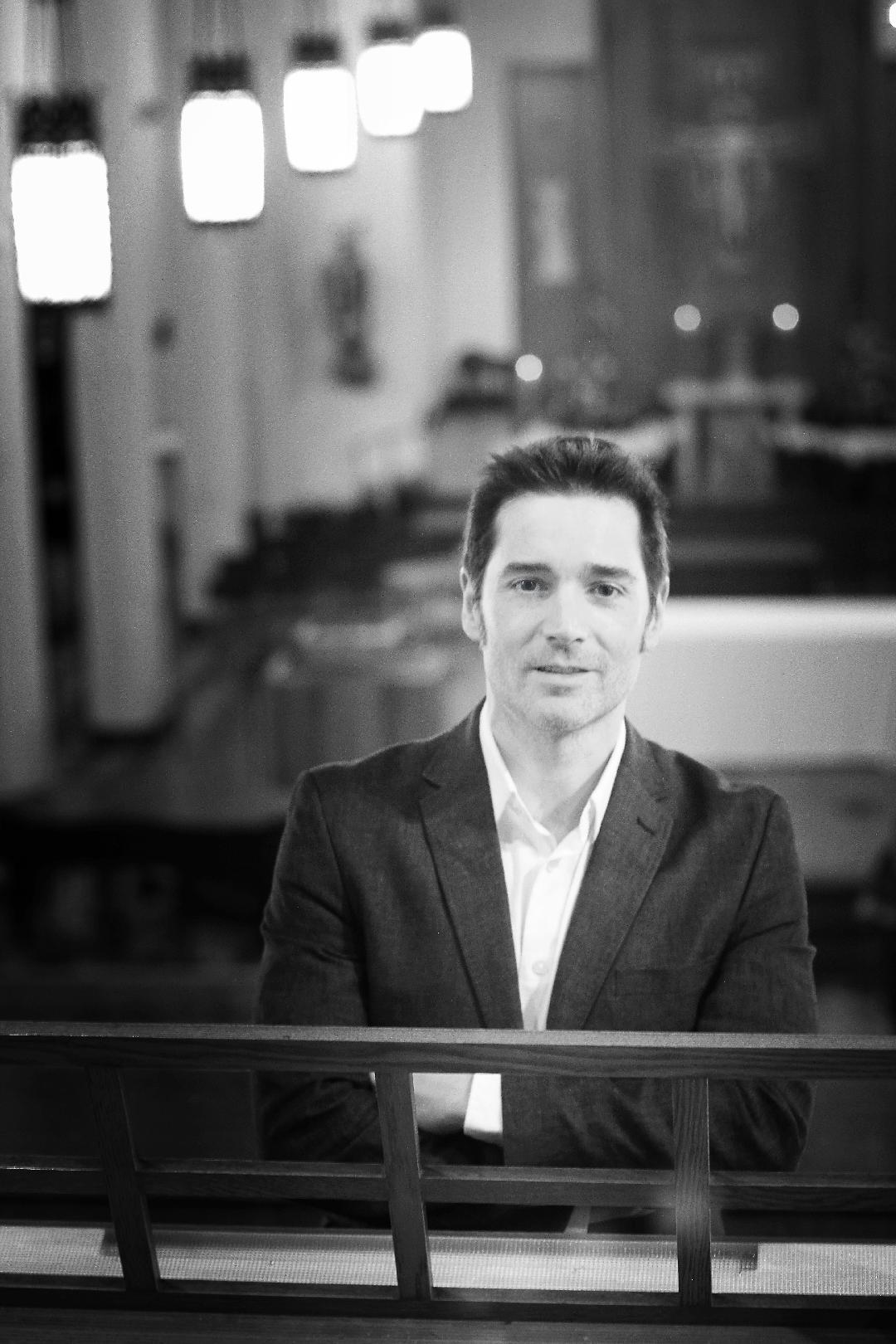 Gabriel Löfvall, DMA
Director of Music Ministry
Gabriel grew up listening to the sounds of the tango in his native Argentina, and is at ease conducting, playing the keyboards, or singing tenor. From a very young age Gabriel sang with the Universidad Nacional de Cuyo Boys' Choir in the city of Mendoza, Argentina, where he also studied piano. He received his Bachelor's Degree in Music from the same university. Gabriel moved to the US in 1997 and got his Master of Music in Piano Performance as well as a Master's Degree in Choral Conducting from the Hartt School of Music at the University of Hartford. His piano teacher was the celebrated Brazilian recitalist Luiz de Moura Castro. Gabriel's music making has been heard all over the world, including Argentina, Chile, Brazil, England, Ireland, Spain, Portugal, Austria, Hungary and Canada. He has served as the assistant conductor for The Main Street Singers of New Britain, and as a member of CONCORA. In addition to his duties as Director of Music, Gabriel is the director of both the Bass Clef Choir and Gallery Choir and has developed a choral program that presents two choral/orchestral masterpieces yearly. He also co-directs the vocal ensemble Vallis Musicæ and is the Artistic Director of Joyful Noise Inc., the umbrella organization for Chorus Angelicus & Gaudeamus. Gabriel is a frequent guest conductor and lecturer at different symposiums and conferences. Gabriel received his D.M.A (Doctor of Musical Arts degree) in choral conducting from the Hartt School of Music at the University of Hartford in May of 2016.
---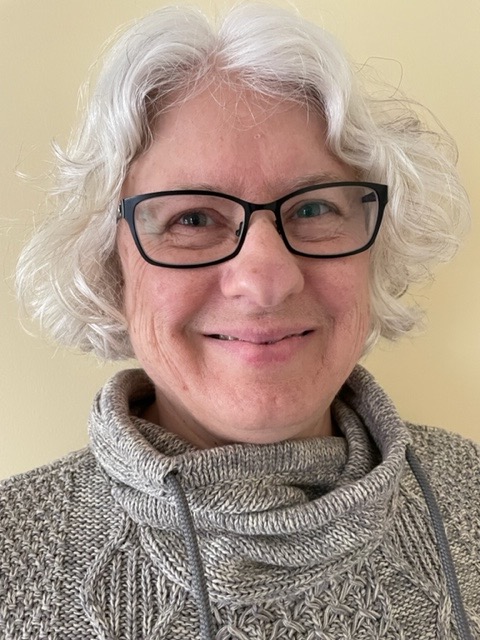 Deb Pelletier
Coordinator of Religious Education
Deb has been involved with religious education for over twenty five years and is currently coordinator of the religious education team and of the Catechesis of the Good Shepherd program. She is a nationally recognized formation leader for the Catechesis of the Good Shepherd program, and helped introduce the program to the parish. Deb received her undergraduate degree from the University of Connecticut and her graduate degree from Rensselaer Polytechnic Institute (Troy, NY).
---
---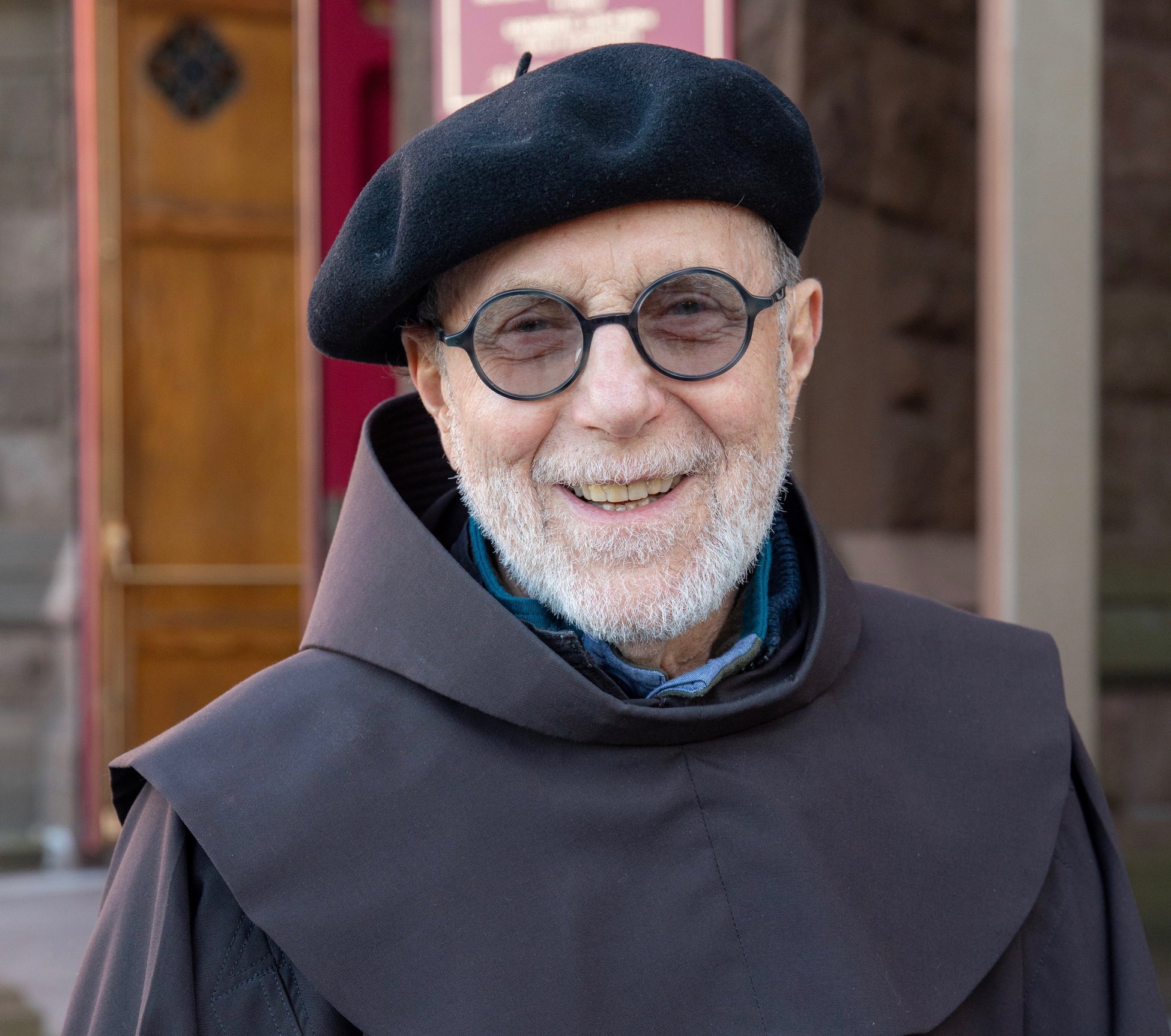 Fr. A. Francis Soucy, O.F.M.
Parochial Vicar & Senior Associate Friar
---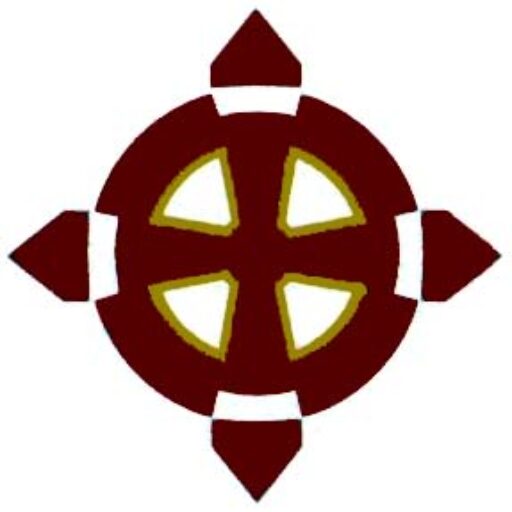 Faith Vos Winkel
Religious Education, Confirmation
Faith joined the Office of Religious Education in 2000. She provided primary assistance to the Director of Religious Education (2000-2006) and in 2006 assumed responsibility for the Confirmation Program. Faith holds a Bachelor of General Studies degree and a Master of Social Work degree from the University of Connecticut.
---
---
---
---