Parish Communications: Spreading the word

The website redesign in 2022 has been the catalyst for an increased focus on connecting with you across multiple platforms.
Our weekly bulletin is available in hardcopy at all Masses and on the website. This is great for those who prefer a paper copy to keep up to date on all upcoming events going on in the Parish.
Our website is our primary form of communication, with the most up to date information and everything you need right at your fingertips – whether you are at your computer or on the go.
Our weekly emails are a vital form of communication that will deliver the most up to date information about Parish and Center events straight to your inbox three times a week (Monday, Wednesday, and Saturday).
You can find us on Facebook to learn about upcoming events and to view all livestreamed church events.
Our Realm database is another great way you can learn about upcoming events, and this is where you will register for those events! To make sure that your profile is up to date, follow the instructions on this page.
---
Meet your Communications team
---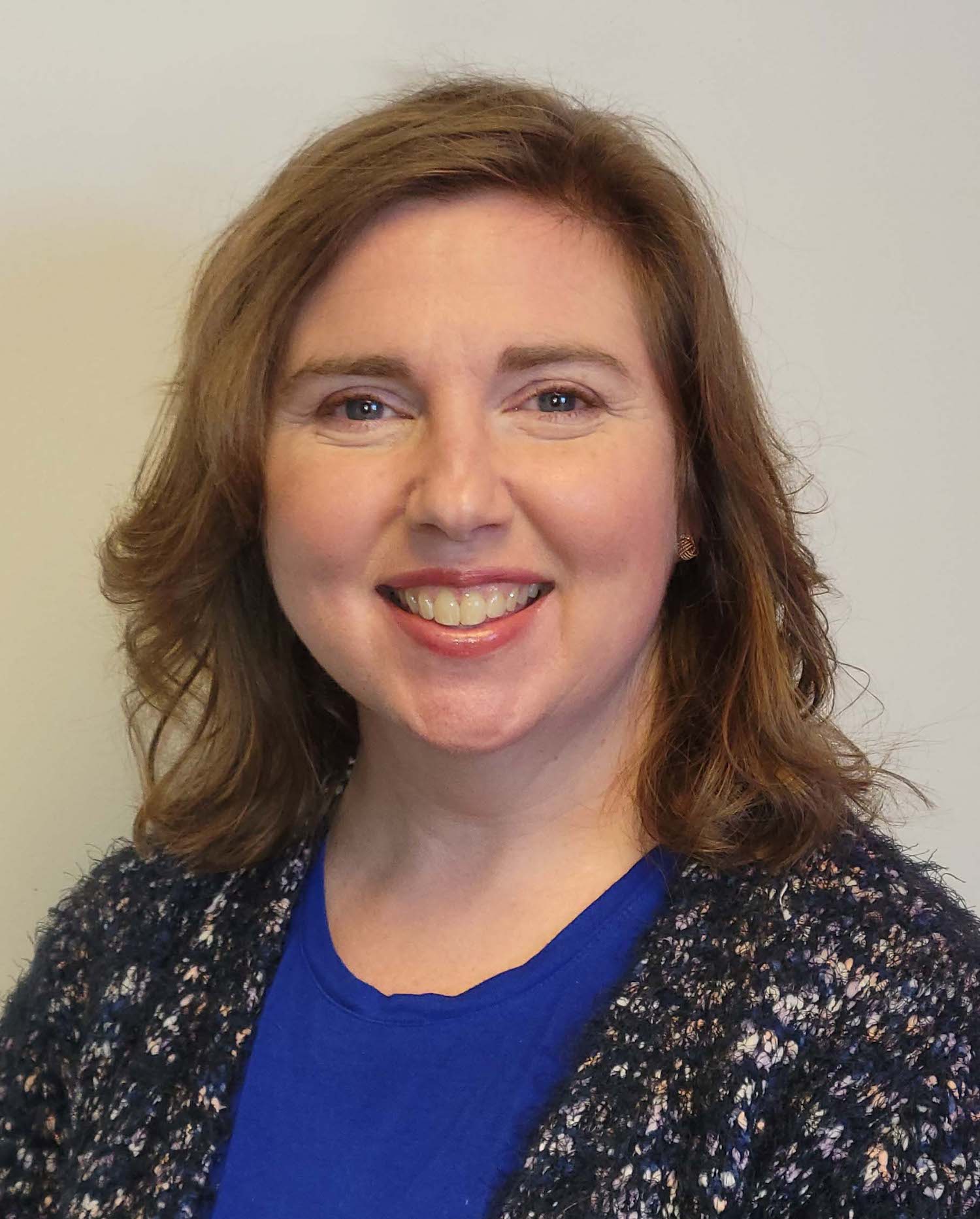 Sarah Christopher
Director of Communications
Sarah Christopher coordinates communications for the parish and the center. Her focus is updating, maintaining and creating content for the website, parish wide emails, and social media.
Sarah is best reached on email at [email protected].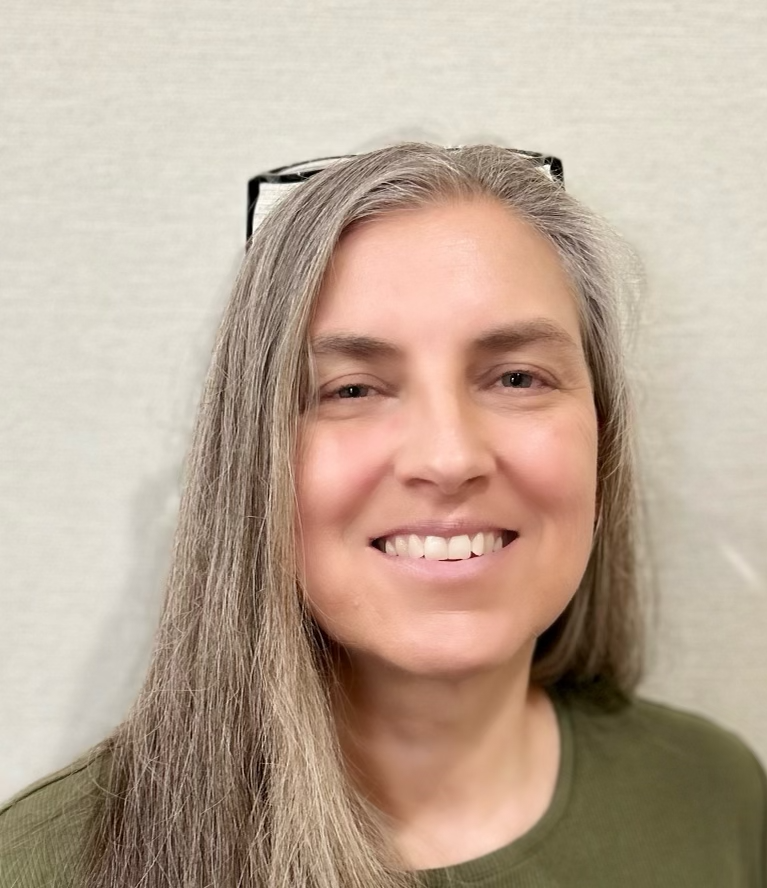 Carolyn Abramo
Bulletin Editor
Carolyn Abramo coordinates and designs the weekly bulletin which is distributed at every Mass to keep you up to date with all our upcoming events.
You can reach Carolyn on email at [email protected] or by calling the office at 860-756-4034.
It is important that both Sarah and Carolyn are informed of what's going on in your ministry
so that we can decide the most effective way to promote your ministry's news across all our channels.

The easiest way for you to reach both Sarah and Carolyn to request promotion
of your ministry's upcoming event, website update, or good news to share is for you to fill out the form below.
Parish Communications Request Form
---
Parish wide emails are sent on Mondays, Wednesdays and Saturdays. Deadlines for inclusion in a certain Parish Wide email are 2 days prior (Saturday, Monday, and Thursday).
---
2023 Sunday Bulletin Dates and Deadlines
May 21, 2023 – May 12, 2023 at noon
May 28, 2023 – May 19, 2023 at noon
June 4, 2023 – May 26, 2023 at noon
Share your gifts!
Do you love to write? Take pictures?
Are you looking for a way you can use your gifts to help our community know about all the wonderful things we have going on around St. Patrick – St. Anthony Church and the Franciscan Center? We would love to hear from you! We have various needs throughout the year for help with photographing or writing up events to share with our community. Contact Sarah Christopher, Director of Communications, by clicking the button below to see how you can help!
---
Not receiving our emails?
Sign up now!
We send out emails Monday, Wednesday and Saturday mornings to keep you updated on all the events going on in our vibrant community. Join us!
---
---
Find us on Social Media
---
2023 Sunday Bulletin Dates and Deadlines
May 21, 2023 – May 12, 2023 at noon
May 28, 2023 – May 19, 2023 at noon
June 4, 2023 – May 26, 2023 at noon

June 11, 2023
June 18, 2023
June 25, 2023
July 2, 2023
July 9, 2023
July 16, 2023
July 23, 2023
July 30, 2023
August 6, 2023
August 13, 2023
August 20, 2023
August 27, 2023
September 3, 2023
September 10, 2023
September 17, 2023
September 24, 2023
October 1, 2023
October 8, 2023
October 15, 2023
October 22, 2023
October 29, 2023
November 5, 2023
November 12, 2023
November 19, 2023
November 26, 2023
December 3, 2023
December 10, 2023
December 17, 2023
December 24, 2023
December 31, 2023
2023 Bulletin Deadlines – Fridays at noon
May 12, 2023 at noon
May 19, 2023 at noon
May 26, 2023 at noon

June 2, 2023
June 9, 2023
June 16, 2023
June 23, 2023
June 30, 2023
July 7, 2023
July 14, 2023
July 21, 2023
July 28, 2023
August 4, 2023
August 11, 2023
August 18, 2023
August 25, 2023
September 1, 2023
September 8, 2023
September 15, 2023
September 22, 2023
September 29, 2023
October 6, 2023
October 13, 2023
October 20, 2023
October 27, 2023
November 3, 2023
November 10, 2023
November 17, 2023
November 24, 2023
December 1, 2023
December 8, 2023
December 15, 2023
December 22, 2023