CGS is an experiential religious education based on nurturing the child's relationship with God. In the CGS space, a specially prepared environment called the "Atrium," children come to know Jesus through their hands-on work with specialized materials.
CGS is:
hands on faith formation
based on the Montessori method
centered on knowing Jesus and building the child's relationship with God
uses specialized materials for experiencing scripture and liturgy
is for multiple ages (three years per level in the Atrium)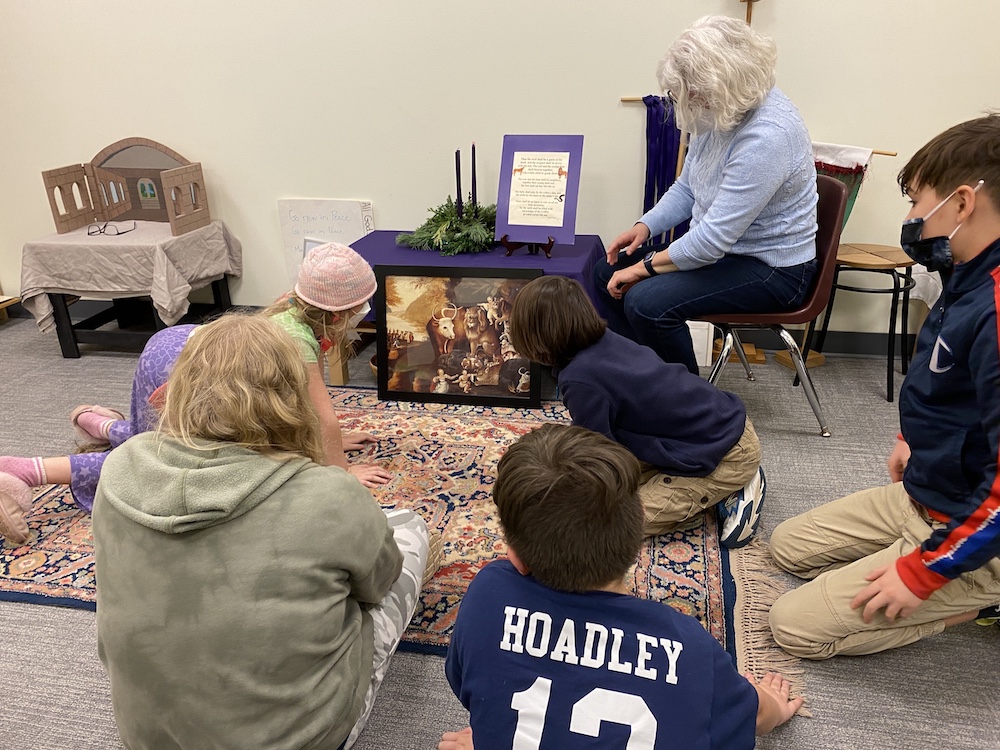 ---
Level 2, for children aged 6-9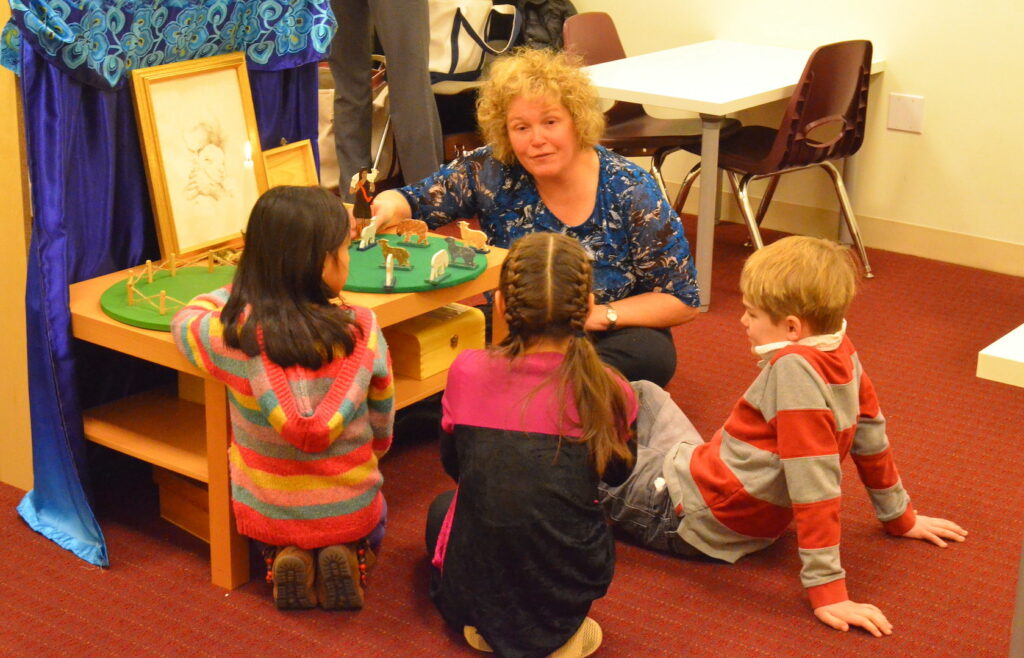 CGS Level 2 is for children in first through third grades. Children in the Level 2 Atrium delve deeper into understanding the Mass, working with the Bible, and planning prayer services for their class.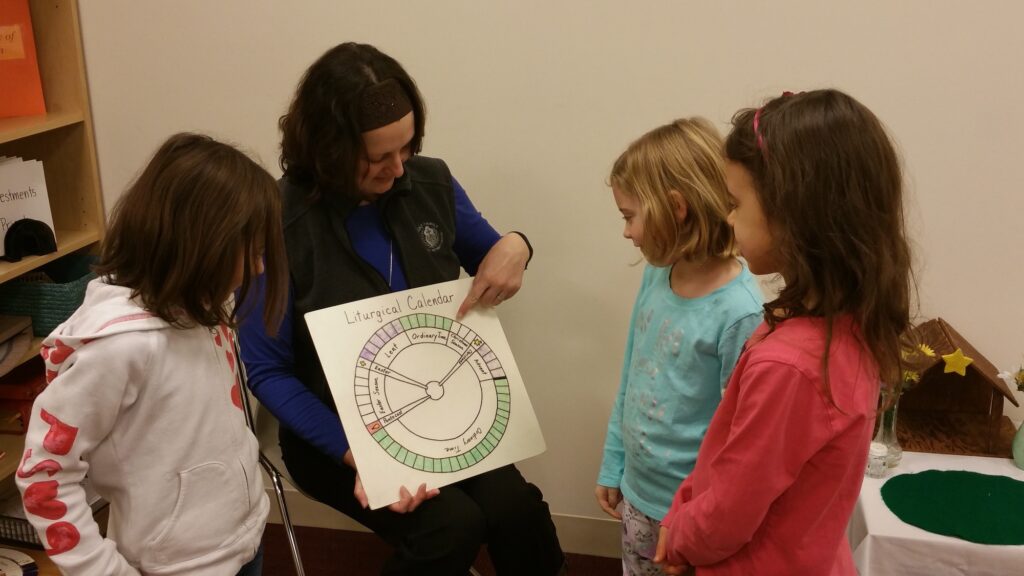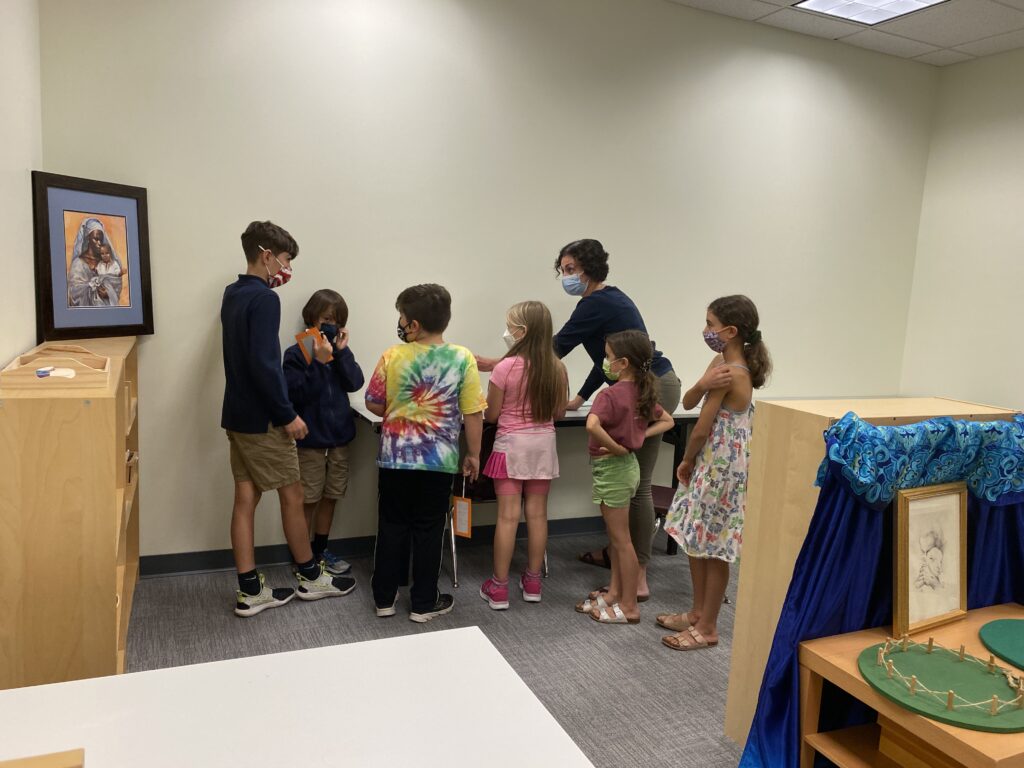 Catechists for Level 2 of CGS have received 200 hours of training in this method.
---
---
Level 3, for children ages 9-12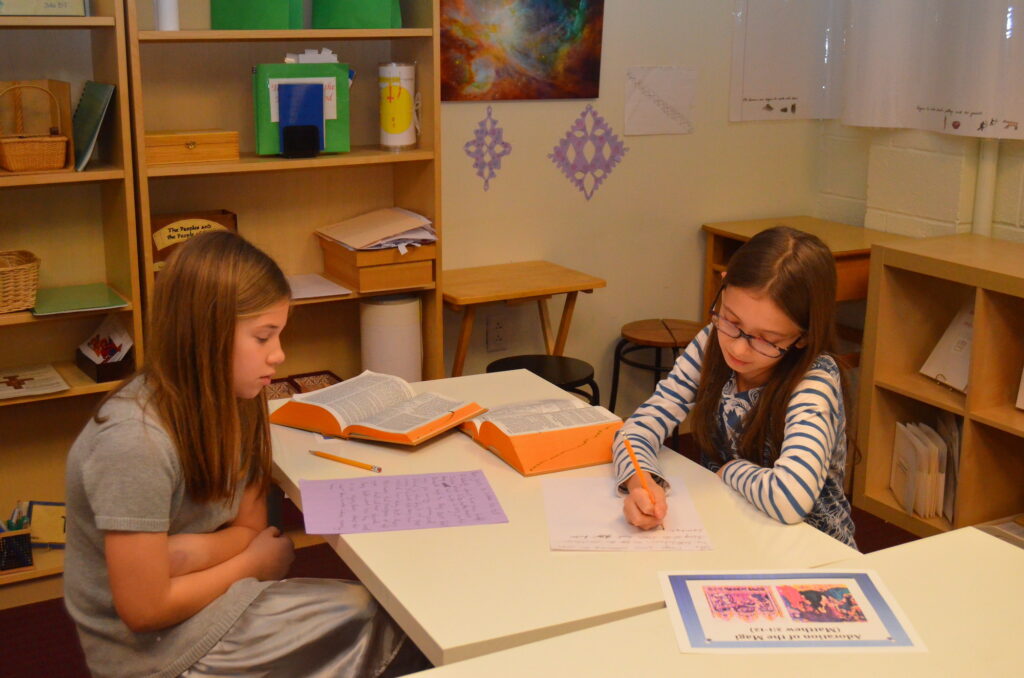 CGS Level 3 is for children in fourth through sixth grades.
Children in the Level 3 Atrium continue to study and gain a deeper understanding of the Mass, they continue work with specialized materials appropriate to their age to deepen their understanding of the teachings of Jesus and the sacraments. They spend time considering what their role is to help fulfill God's plan for their lives through the use of hands on materials.
Bible Studies are an important part of each gathering in the Level 3 Atrium.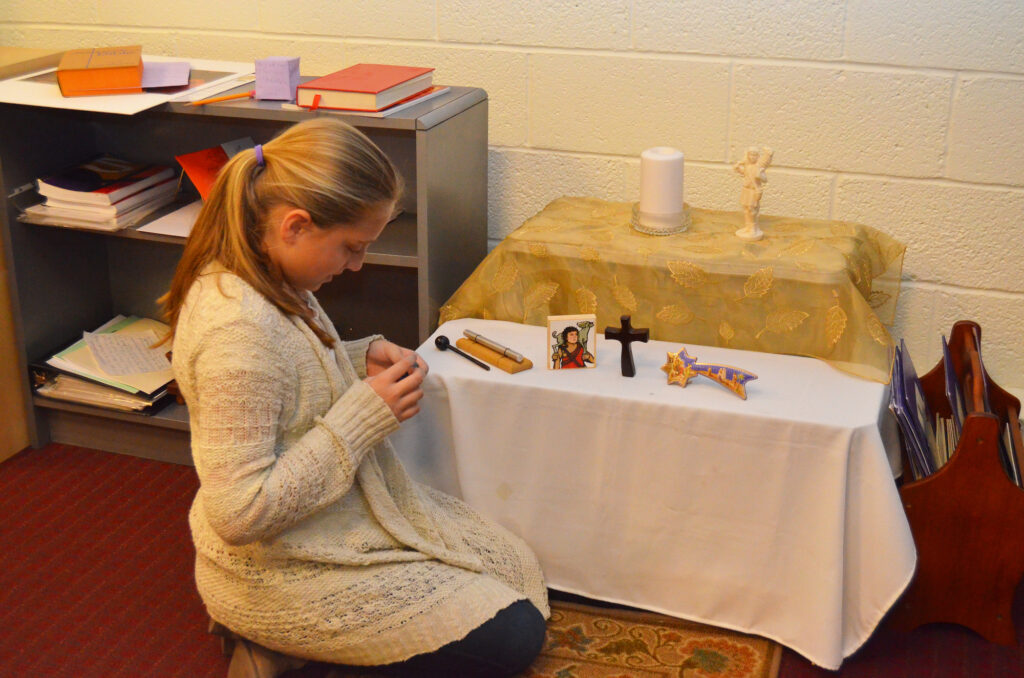 ---
---
Level 2 and 3 Classes Plan and Host Prayer Services for larger groups
Level 2 and 3 children work together to plan larger prayer services and celebrations for their parents and the Level 1 children to observe special feasts in the church year.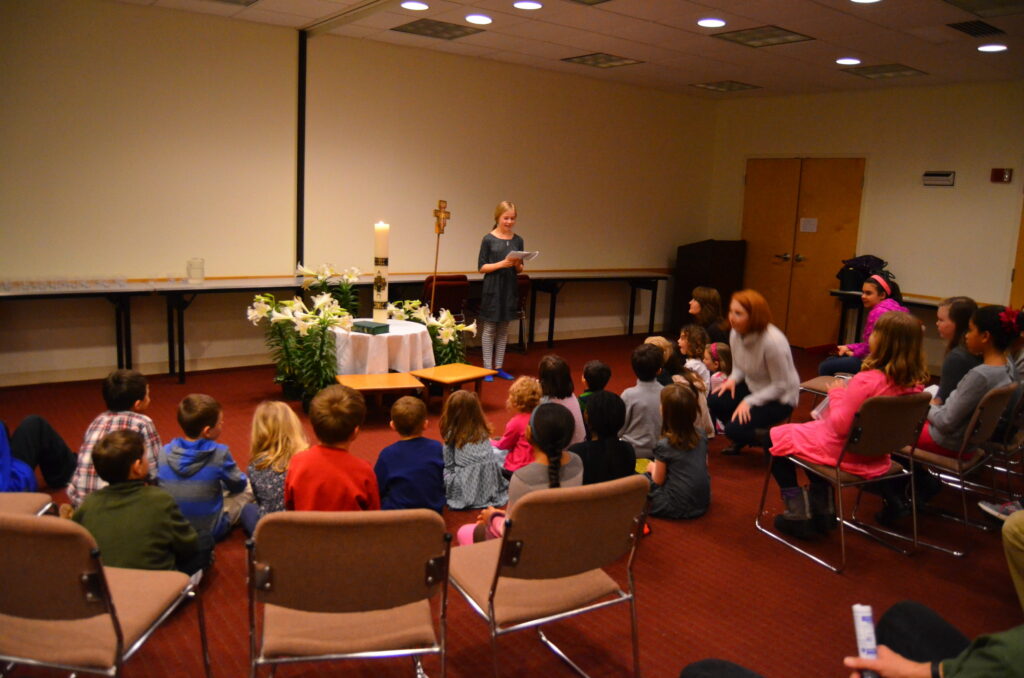 ---
---
Witness CGS in action here:
---
Learn more about CGS by checking out the National Association's website here.