---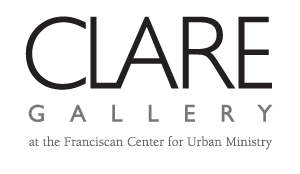 ---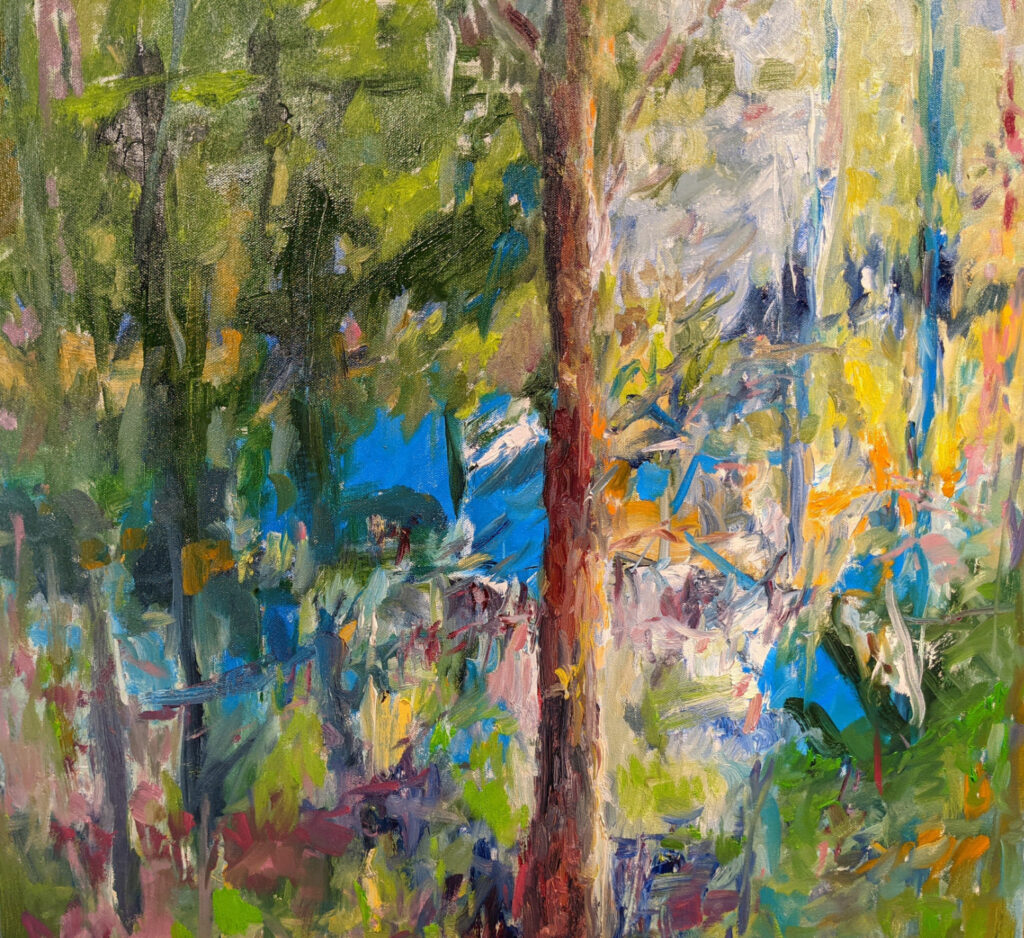 ---
"Old Growth" works by Roberta Shea
March 17 to May 11, 2023
Slow Art Day event with artist Roberta Shea, Saturday April 15, 3–3:45 p.m. Registration required for event
In-person Artist Talk and Reception, Sunday, April 23, 1–3 p.m.
Virtual Artist Discussion, Thursday, April 27, 7–8:30 p.m. Registration required
The Connecticut painter, Roberta Shea, is Clare Gallery's second exhibition during our 20th Anniversary exhibition season. Shea's artistic perspective is that art highlights "ways of looking at the world that stimulate and recharge the human imagination." Shea further states, "God gave us eyes to see and art to speak to our souls." There is an explosion of color, texture and light across the canvas providing the viewer with much to ponder about their place in the world.
You can find more information on Roberta Shea at: robertashea.com
Join us on Saturday, April 15th @ 3-3:45 p.m. when artist Roberta Shea hosts a Slow Art Day event at the Clare Gallery. Slow Art Day is an international day of slow looking at the arts. Join her to learn about her process of looking and creating, as well as "slowly looking" at some of her works with a follow up discussion. This is a free event and open to the public.
An in-person artist talk and reception is scheduled for Sunday, April 23 at 1 p.m., as well as a virtual artist talk on Thursday, April 27 at 7 p.m. Both talks are free and open to the public.
More details and images are on our Current Exhibitions page.
The public is welcome to visit the Gallery to view the artwork—if unvaccinated, masks are required. If vaccinated, masks are optional, but encouraged. Parking is free across the street at the Saints lot. The Gallery is accessible for all.
---
Artists interested in exhibiting at the Clare Gallery should download the Call to Artists Application, which are reviewed in a timely manner. Thank you.
---

Please join our email list