---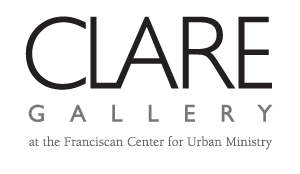 ---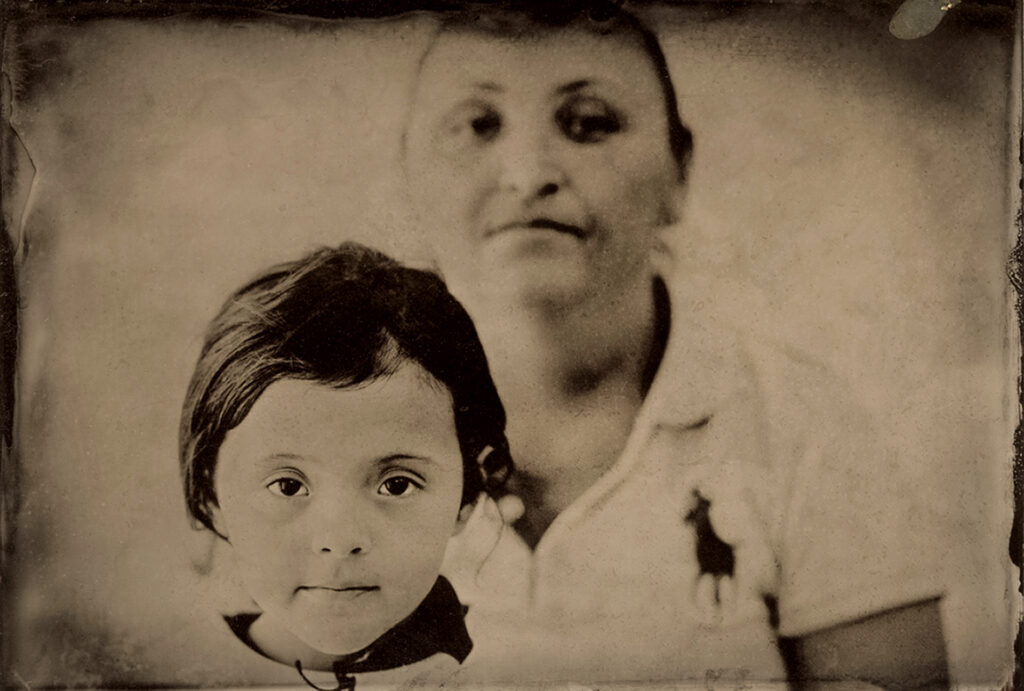 ---
"A Suspension of Perception" work by Christine Breslin
January 12 to March 12, 2023
Virtual panel discussion on Tuesday, February 7, 7–8:30 p.m. Registration Link
In-person artist talk on Sunday, March 5, 11 a.m.–12:30 p.m.
In 2018, Christine Breslin witnessed the US Government's response to immigration on the southern border—separating babies and children from their families. She became enraged and felt she needed to do something. She traveled to the Texas border with Grannies Respond; Abuelos Responden to help spread the word about the gravity of the situation.
Previously, Breslin completed her A Suspension of Perception project. For the Clare Gallery exhibition, she has decided to add to this project with some images of the families from her trip to Texas. You can find more information on Christine Breslin at: ChristineBreslinPhotography.com
Along with the exhibition, there will be a panel discussion. Panelists include: Christine Breslin, artist; Fr. Julian Jagudilla, OFM, director of The Migrant Center of the Church of St. Francis of Assisi in New York City; Sister Norma Pimentel, MJ, executive director of Catholic Charities of the Rio Grande Valley and the Humanitarian Respite Center in McAllen, Texas; and Catherine Cole, executive director and Andrea DeGeorge, board member of Grannies Respond: Abuelos Responden. The panel will be moderated by Nancy Wynn, Clare Gallery Committee chair and associate professor and chair of the Department of Visual and Performing Arts at Merrimack College.
Additionally, you can join us for an in-person artist talk with Christine Breslin and Grannies Respond: Abuelos Responden. If you would like to donate, please contact the gallery or visit the Migrant Center's website.
These talks are free and open to the public. Registration is required for the virtual talk.
More details and images are on our Current Exhibitions page.
The public is welcome to visit the Gallery to view the artwork—if unvaccinated, masks are required. If vaccinated, masks are optional, but encouraged.
---
Artists interested in exhibiting at the Clare Gallery should download the Call to Artists Application, which are reviewed in a timely manner. Thank you.
---

Please join our email list