---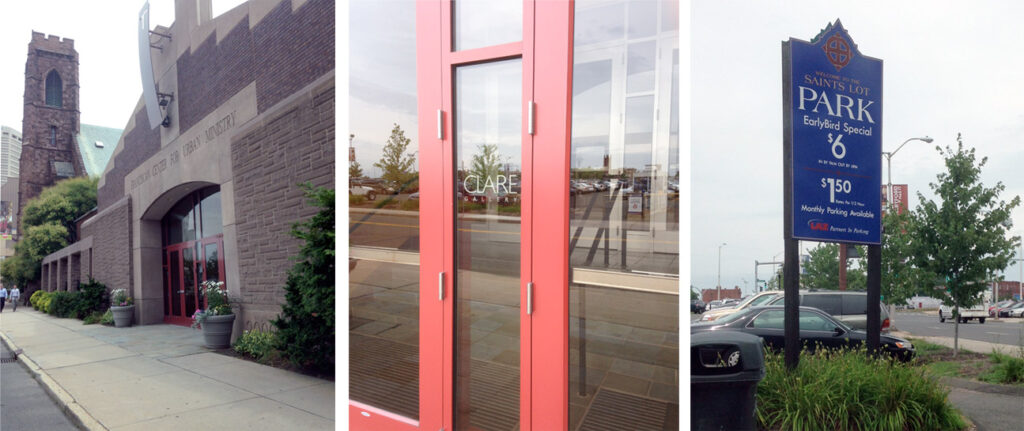 ---
Clare Gallery is housed in the Franciscan Center for Urban Ministry at 285 Church Street, Hartford, CT. The Center is part of St. Patrick – St. Anthony Church, a vibrant and active downtown faith community.
The Clare Gallery's hours are from 9 a.m. to 4 p.m. Mondays through Saturdays; and Sundays from 9 a.m. to 11:30 a.m. The Gallery and all related events are open to the public. Free parking is available directly across from the church in Saints Lot. The facility is handicapped accessible.
Contact: Nancy Wynn, Chair of the Clare Gallery
e: [email protected]
Contact: Patricia Curtis, Pastoral Associate for the Clare Gallery
e: [email protected]
p: 860.756.4034

Please join our email list
If interested in exhibiting at the Clare Gallery download the Call to Artists Application.