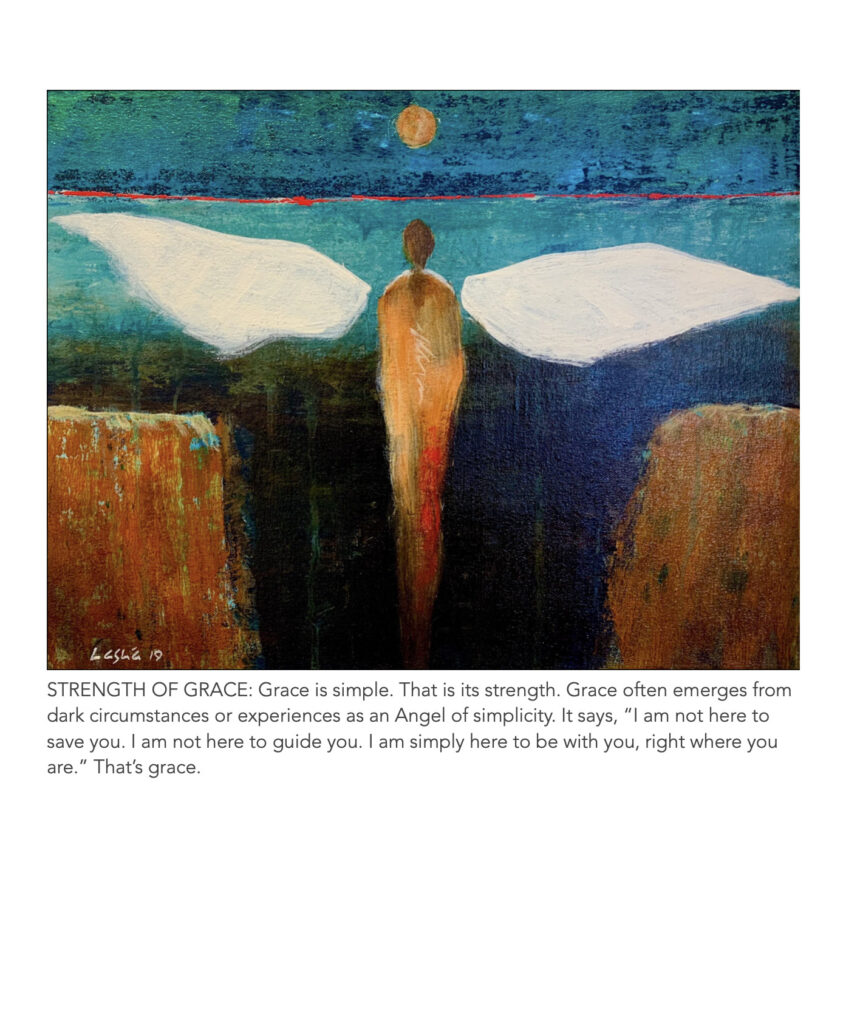 "Angels in the Dark"
Work by George Herrick
October 20 to December 1, 2022
Angels in the Dark, highlights the creative, spiritual, and healing work of George Herrick. Herrick's "Lasua" series is a direct expression of his experience dealing with cancer. When he was diagnosed, Herrick fell into darkness, feeling defenseless as he confronted the disease. Through his treatment journey, however, he discovered compassion and support, gaining deep insight into "angels" of creativity. You can find more information on George Herrick at both his websites: SoulDeep-Living.com and angelsinthedark.net.
Join George Herrick for an in-person artist talk on Thursday, October 27, 7–8:30 pm, and a virtual talk on Wednesday, November 9, 7–8 pm
These talks are free and open to the public. Registration is required for the virtual talk.