A Sister Parish Reflection
Look for our Christmas in July Tree in the front of the church this weekend! Take a tag and donate online or by mailing a check. Keep your tag to decorate your own Christmas tree this December.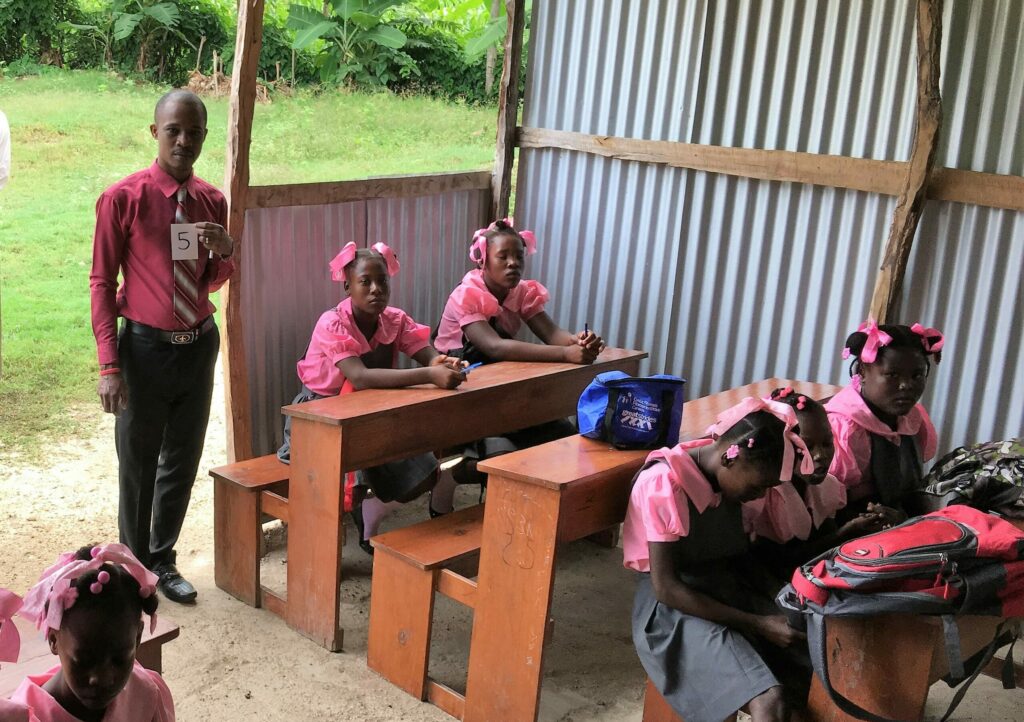 Teachers impact the lives of children they teach in so many ways. They deserve to be supported and compensated. In my own life, I can remember one teacher who impacted me in such a positive way.
My junior year of high school included the most dreaded course – algebra. I was not a poor student but not outstanding by any means. Algebra totally intimidated me. I was extremely fortunate to have Mr. B as a teacher. I'll never forget this man. My final grade was a "B" because of him. We all strived for success to make Mr. B proud. It didn't matter if you were popular, a star athlete, homecoming queen or the unknown student. Everyone in Mr. B's class was important and valued. I was quiet and very shy. My experience as part of Mr. B's class was unforgettable. God Bless you, Mr. B, and thank you for your enthusiasm and dedication.
The teachers at St. Genevieve School in Zoranje, Haiti, need our support with compensation that honors their commitment and dedication to the students and which improves their lives.
-Cindy, Sister Parish Committee Member
---
The teachers at our Sister Parish earn $94 per month. Their salaries have been too low for too long. Can you help us make a difference? Thank you!! 
---
"A little goes a long way" is a very true saying, for our Christmas in July effort.
$20 provides enough food for 60 lunches
$66 provides food for one student for the school year
$70 provides salary for all 14 teachers for one day
$95 provides salary for one teacher for one month
Will you join us in supporting the children of St. Geneviève?
Read more about our Christmas in July event to help get ready to feed all the students at St. Genevieve's School
It's Christmas in July!
Can you join us to give ALL the children of St. Geneviève a nutritious lunch?