A Sister Parish Reflection
For more than 15 years now, our faith community has supplied St. Genevieve with funds for a daily hot lunch for the students and to pay the wages for the teachers at the school. Recently, we learned the monthly funds we send do not cover all of the expenses for either the meals or the salaries. And so, we are compelled to respond.
Did you know? There are 413 students in Grades K-9 at St. Genevieve School. Here are some examples of the lunch ingredients and costs:
cooking oil costs $9.00/day (US)
rice $43.00/day
Adding in the protein, generally fish, and a vegetable, the hot lunch costs $0.30/student/day.
---
Something as simple as a nutritious school lunch can have a lasting impact not only upon our health but also, and maybe just as important, upon our memories. One school lunch of mine is still vivid in my memory after almost 60 years. I was in fifth grade, in the school cafeteria. The school lunch server, or as I thought of her, the "lunch lady", was serving spaghetti – my favorite food. I ate my spaghetti. And, I so much enjoyed it that, with the nerve of a 10-year old, I decided to go up and ask for seconds. The lunch lady looked at me, sizing me up I suppose, and plopped a large second helping onto my plate and said something like "I expect you to eat all of that". Dutifully, I tried but couldn't finish and felt I had let her down; and that lunch I will not forget.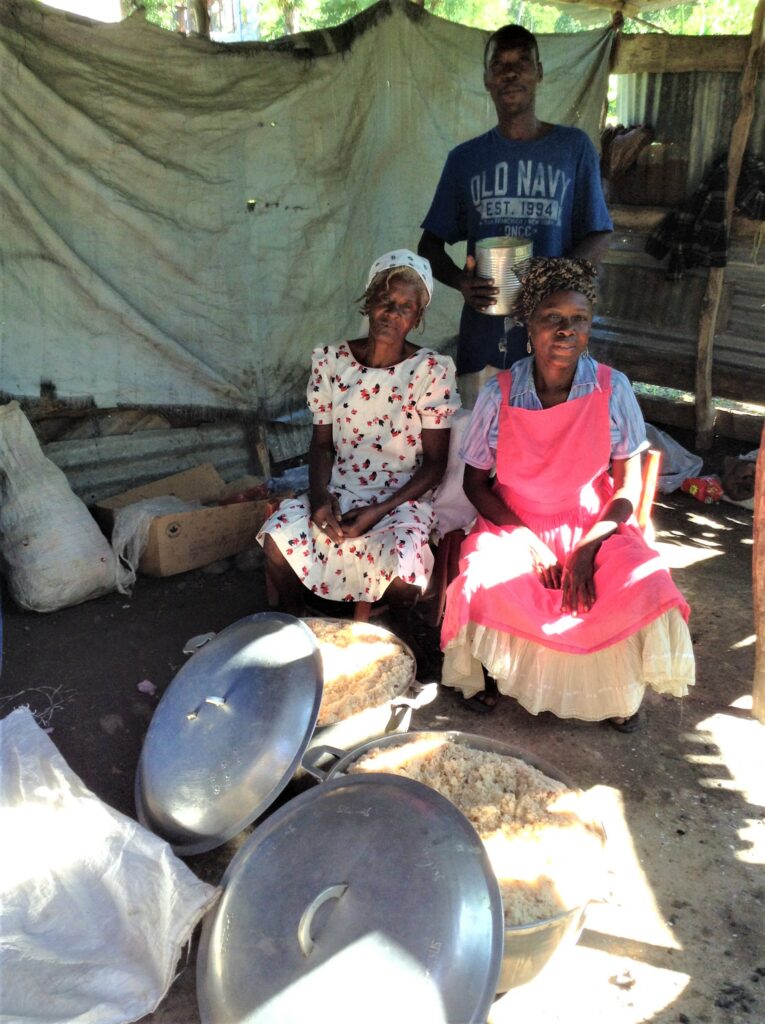 When I reflect on this, I think of our parish's support for the school lunch program at St. Genevieve parish in Haiti and I wonder if the 5th graders there can go up for seconds, knowing that some are not even getting firsts. The giving of a school lunch is essential and goes a long way – a nutritious meal for the student, work for the "lunch ladies", the food suppliers, the farmers and of course the memories – hopefully of being able to ask for seconds. Supporting the school lunch program at St. Genevieve provides so many blessings.
-Dave, Sister Parish Committee Member
Will you join us in supporting the children of St. Geneviève?
We welcome gifts in any amount because each donation will make a difference! You can make a one-time donation or monthly contributions, with a check or on-line. Each donor or group will receive a small token of gratitude (available after Masses) as a remembrance about our Sister Parish school in Haiti and your support.
It's Christmas in July!
Can you join us to give ALL the children of St. Geneviève a nutritious lunch?