A message from Fr. Gaby Nöel, Pastor of St. Geneviéve
"My brother and sisters, in all sincerity I must tell you that I am impatiently awaiting the arrival of this peace­ keeping force and the disappearance of the armed gangs who are making us suffer this hell. I suffer a lot and terribly because I cannot yet return to the parish to resume all my activities and help the people who are in such great need and which would be very precious to them. If it were up to me I would return to Zorange tomor­row, because the community is impatiently waiting for me, but security problems are still raised. Until now, the bandits come and go in the community as they please; that is, security is still at stake even if they are not attacking the population at the moment. They have control of the community. I can't take any of the roads to get to Zorange. I cannot get there by public transport because I will not be able to function without a vehicle, and I cannot get to the parish also with the parish vehicle since it was targeted by bandits. They wanted to grab it at all costs. In addi­tion, you cannot travel with any car or private vehicle by any road to get to Zorange."
– Fr. Gaby
How You Can Help
Our legislators are interested in hearing from us and all have websites that include their contact email addresses.
Go to cga.ct.gov and scroll down the page to the section labeled "Find your legislators".
Select your town from a drop-down menu.
Select your street address from a drop-down menu.
Enter your house number.
Press "find' and you will be transferred to a screen. listing your state and federal elected representatives.
Click on the name of one of your national representatives (for example, Senator Richard Blumenthal). You will be transferred to that person's webpage where you will find a place (often labeled "Contact") to send an email to your legislator.
---
Here is a template you can use to write your message:
Dear [NAME OF SENATOR OR CONGRESSPERSON]:
I am [YOUR NAME]and I live at [YOUR ADDRESS].
I am reaching out to you because I am very concerned about the horrible conditions in which the people of Haiti are living. Since there is no functioning government in Haiti, terrorist gangs actually rule the country. As a result, Haitians are afraid to sleep in their homes at night, send their children to school and even go to a place of reli­ gious worship. Many people including children have been kidnapped and murdered, over 20% of the population is homeless and food security is increasingly rampant. Nobody should have to live like that!
The gangs are funded by wealthy Haitians who derive some of their wealth from Latin American drug cartels who use Haiti as a launching place for drugs that are smuggled into the United States. So, for both humanitari­ an reasons and national security concerns, the United States should take actions to alleviate the suffering being endured by Haitians.
Specifically, the US needs to:
Sanction those who are funding the Haitian gangs.
Keep its commitment to fund and provide logistics for the UN international peace keeping force that is being formed for deployment in Haiti
Stop the illegal shipment of guns and ammunition from the US to the Haitian gangs.
I urge you, therefore, to:
Make sure that the House approved authorization for sanctions is also approved by the Senate and signed by the President.
Make sure that the Administration keeps its commitment to support the UN peace keeping force.
Require the Administration to enforce the law and stop the illegal shipment of armaments from the US to Haiti.
Thank you for your attention to this matter.
---
---
We'd love to hear from you if you send a letter! Fill out the form below to let us know.
We have heard from many of you that you would be contacting CT's two senators and the member of the House of Representatives who represents you to advocate for actions by the US government to alleviate the terrible conditions which the Haitian people are enduring.
We are gratified that many of you are instruments of the hope that Christmas exemplifies. So that we can have some specific information regarding your efforts, we're asking those of you who have contacted the members of Congress to tell us whom you have contacted and whether you have received any response.
Please be assured that your name and email address will NOT be shared publicly.
---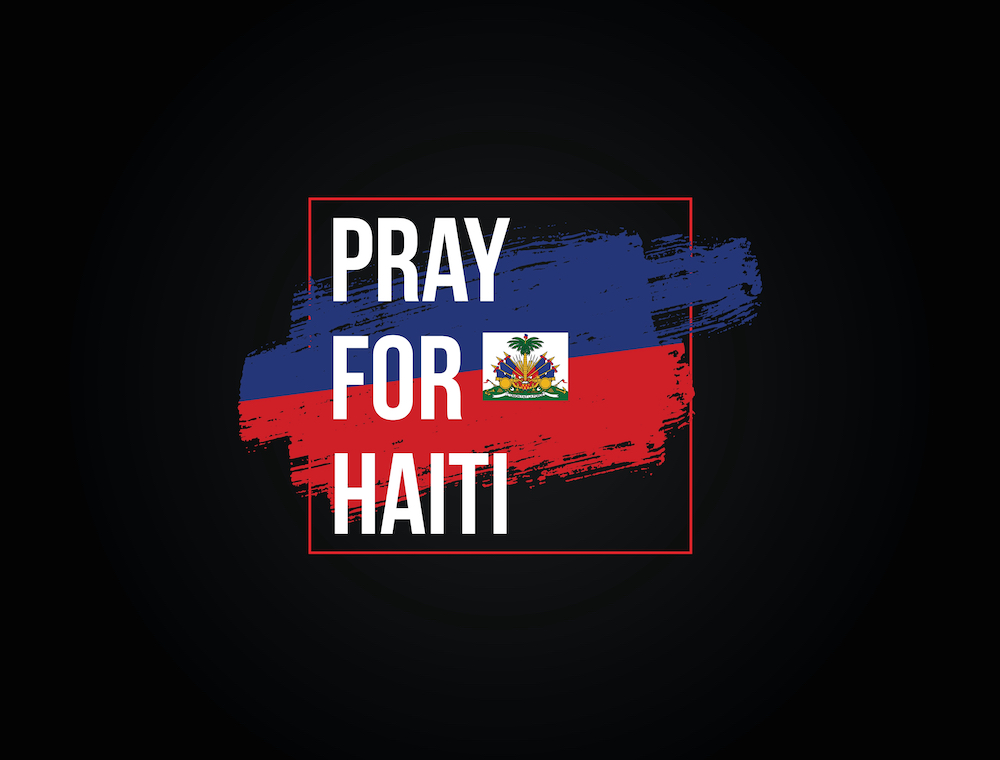 ---
---
---