Last week, this space described on a personal level the evil terrorism that is afflicting our sister and brother parishioners at St. Genevieve along with just about all other Haitians. The advocacy effort that has been mounted with other parishes nationwide to persuade the US government to come to the aid of Haitians was also described. The following is a report of what has happened as a result of the advocacy effort.
Sanction the wealthy Haitians who are funding the gangs.
The US House of Representatives approved unanimously via voice vote a bill that authorizes the federal government to sanction those who are funding the gangs. The appropriate committee of the US Senate has acted favorably on the bill, again unanimously via voice vote. The bill is now awaiting action by the full Senate and once that happens, President Biden will sign the bill.
Attention, then, will be on making sure that the government uses the authority that it will have and actually enacts sanctions.
Support the deployment of an international peace keeping force to Haiti to provide the safety, security and peace that Haitians need to re-establish a functioning government.
The United Nations Security Council has approved a resolution that authorizes the deployment of a UN peace keeping force. Kenya has volunteered to lead the force and other countries have committed to supplying members for the force. The US has committed to fund the force and otherwise provide the logistics necessary for the deployment. The present expectation is that the force will be deployed very soon after 1/1/24.
Attention, now, is on making sure that the force is actually deployed and once that happens on making sure that the force acts effectively to establish and sustain the security, stability and peace that is required for the establishment of a functioning government in Haiti.
Stop the illegal shipment of guns from the US to the Haitian gangs.
Unfortunately, no progress has been made on this objective. This is particularly concerning because once the peace keeping force is deployed, the gangs will wound and kill some of the force's members with guns and ammunition smuggled to Haiti from the US. In addition, what we are asking the US government to do is what our Constitution and statutes require it to do: enforce the law. So, these efforts to stop the shipments of lethal resources that in the hands of terrorists are hurting so many people have to be redoubled.
As you can see, some progress has been made. It, however, isn't yet enough. So, YOUR HELP IS NEEDED.
How you can help will be described in the Parish Bulletin and Email next week and in a brief presentation during Masses next weekend.
---
---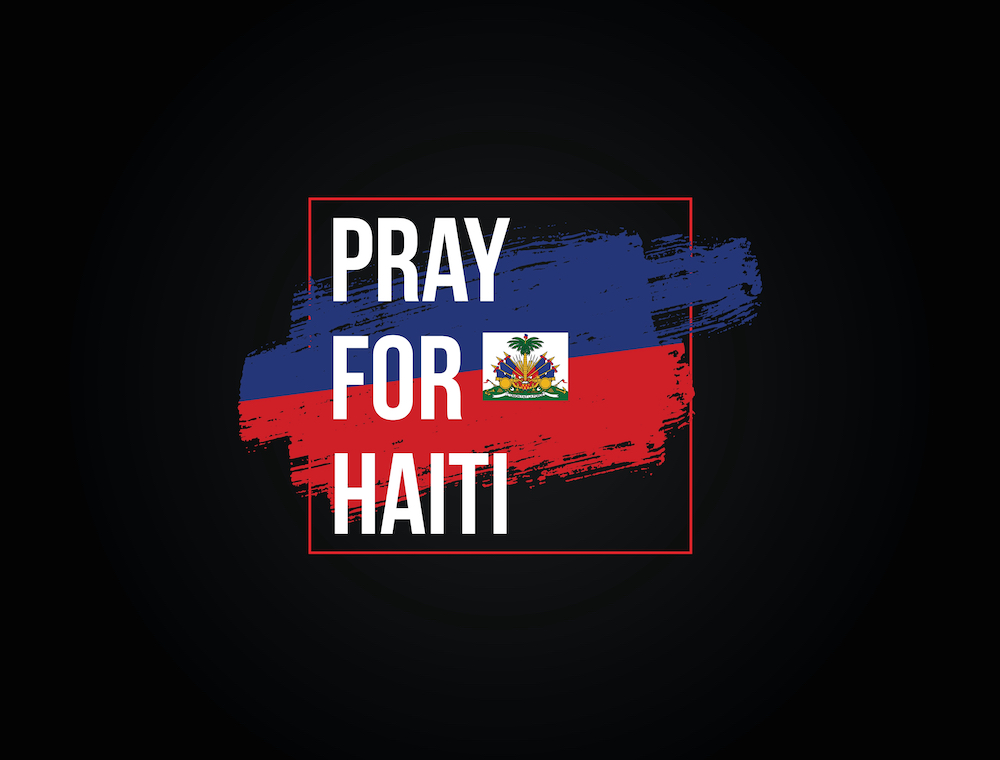 ---
---
---