First Communion Parent Meeting
January 22
@
9:00 am
–
9:45 am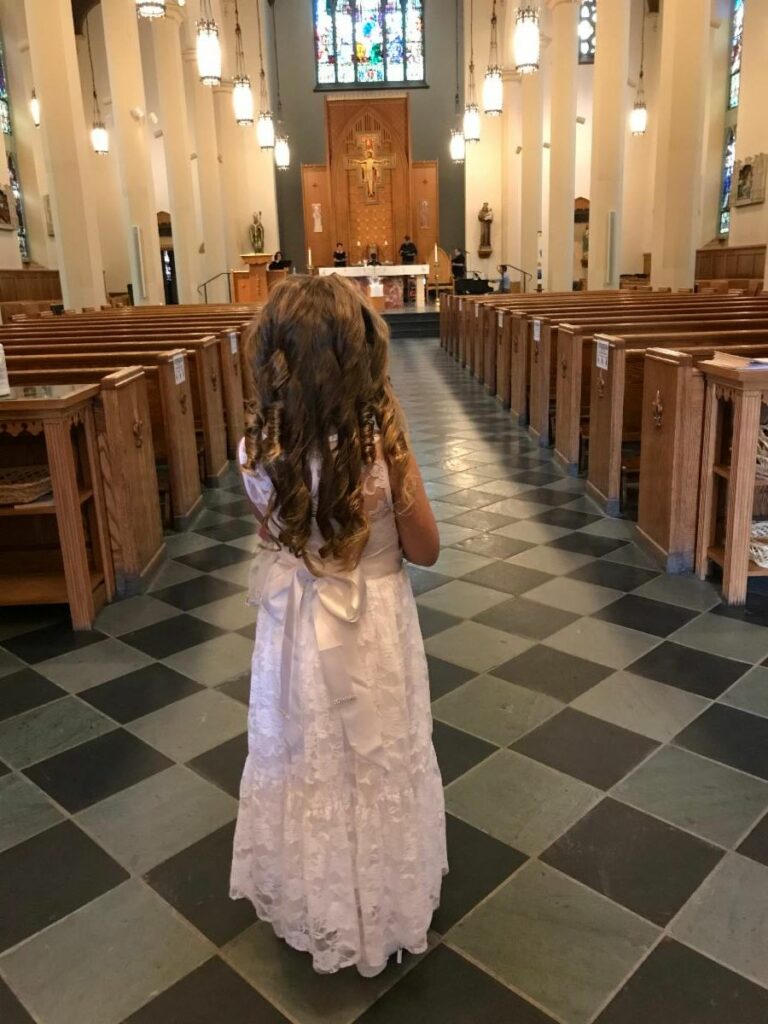 Parent Meeting January 22, 2023 at 9:00 am in the Franciscan Center.
Do you have a child that should be making First Communion this spring? Typically, we prepare for Sacraments in second grade, but we know there are many who are third grade or older that will be joining this group too.
Please register for the parent meeting to let us know that you wish your child to be part of First Communion Preparation this year.
If you have any questions, please contact Deb Pelletier at [email protected] with any questions.
Learn more about our First Communion Preparation Program.
Related Events