September 27, 2022
@
7:30 pm
How Can WE be Instruments of Peace?
During this Fall we want to explore this question as we once again celebrate the Feast of Saint Francis of Assisi. How can we animate a Franciscan response for PEACE? How do we as a community of faith and as individual faith-filled citizens engage our mind – body- spirit in a response at both the communal and personal levels?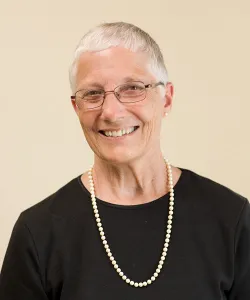 Our first invitation is to join in an opportunity offered by Holy Name Province on Tuesday, September 27 at 7:30 PM. Marie Dennis will lead a discussion about the book, Choosing Peace: The Catholic Church Returns to Gospel Nonviolence.
Pax Christi USA has recognized Marie Dennis, former co-president of Pax Christi International, as the 2022 recipient of the Pax Christi USA Teacher of Peace Award. Ms. Dennis is being recognized for her long-standing witness and leadership within the Catholic peace and justice movement and her efforts to deepen the Catholic Church's commitment to nonviolence as a core value of the gospel. The impetus for reading this text is the search for a Gospel response to the violence in our world–especially in Ukraine, gun violence, and the violence of our political rhetoric among so much more.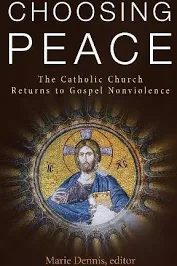 This program is open to everyone who has read or plans to read the book. You can order reduced priced copies of the book through Pax Christi USA.
To see the second and third opportunities to consider peace together this month, join us for the Peace Sign Workshop, and get your yard sign to spread peace in your neighborhood!