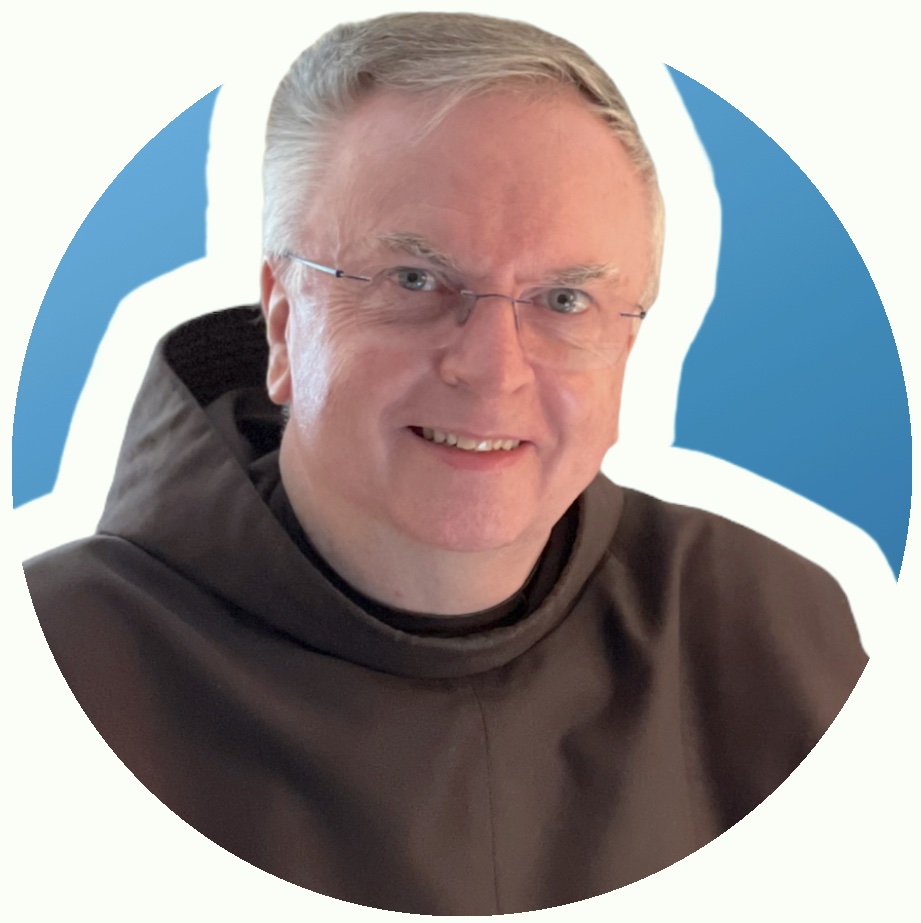 Dear Parishioners and Friends,
Happy Labor Day Weekend! As the summer season comes to an end I am looking forward to a very busy Fall leading up to Advent and Christmas. But don't me let get ahead of myself. It'll be here before we know it.
First, I want to thank everyone who contributed to our Mission Cooperative Appeal the weekend of August 19-20 when Sister Grace Angelina from Uganda spoke so beautifully about the ministry of the Little Sisters of Mary Immaculate of Gulu. Sister Grace asked me to thank everyone for welcoming her, as she experienced the unique spirit of this parish.
Our Church Street Art & Music Camp held August 21-23 was also a wonderful success, giving about 20 children the opportunity to explore their creativity in painting and making music. The children were very enthusiastic about what they were able to accomplish in just three days, and their parents were delighted to share their enthusiasm. So thanks to everyone involved for making it happen.
As we enter the month of September I would like to highlight some of the events and programs that will take place over the coming months.
On Tuesday, September 12, is a viewing of the documentary film "Stranger at the Gate" about an ex-Marine who fought in Afghanistan and his struggle to deal with his hatred towards Muslims. This powerful 30-minute film will help all of us come to understand better how the kindness and welcome of a mosque community transformed this man's life.
The 20th Anniversary of the Clare Gallery will be celebrated with an exhibition (Sept. 7-Oct. 15) of works by 20 artists who have held prior shows here. They were chosen based on three themes: world religions, interfaith themes, and social justice issues either on a global or local level. Along with the exhibition, we are planning a "20th Year Anniversary Evening of Celebration" on Saturday, September 30. The celebration begins with Mass at 4:00 PM, and at 5 PM, Steve Balkun, master woodcarver, will discuss the sculptures he created for the Church sanctuary. At 6 PM, you can enjoy an appetizer, a glass of wine, and a musical concert by members of our parish music ministry led by Director of Music Ministries, Dr. Gabriel Löfvall. There will also be a raffle of small works curated from the many artists that have graced our walls.
Clare Gallery's final 20th Anniversary exhibition, "Color and Identity: A Visual Conversation," runs from October 19 to December 3, 2023. It will feature the work of Guyanese artist Stanwyck Cromwell. Be sure to check his website, stancromwell.com.
In October we will also have our annual celebration of the Feast of St. Francis of Assisi with the beautiful Transitus service on Tuesday, October 3, and feast day Masses on Wednesday, October 4, at 7:30 and 12:05 PM.
"The Basics of LGBTQ+ and Our Common Call to Offer Support" is a response to the Synod listening sessions that were held in our parish over the past few years in which many participants expressed their support for our LGBTQ+ brothers and sisters. But many people have questions about this topic, especially as it relates to the question of inclusion in the Church. So, plan to come for a conversation on Tuesday, October 24, from 6:30 to 7:45 PM to explore this important theme.
On November 2, All Souls Day, we will celebrate our annual Mass of Remembrance for our loved ones who died in the past year. Our choir will sing the Requiem by the great French composer, Maurice Duruflé.
This Fall we will be holding a raffle drawing for two tickets to Andrea Bocelli's December 10 concert at the XL Center. Tickets will go on sale at our Parish Brunch on Sunday, October 1, and the drawing will be held at Community Sunday on November 12. The winner will also receive a gift certificate from Salute Restaurant and free parking for the concert.
At the beginning of Advent I will offer a presentation on "The Art of the Jesse Tree" on Tuesday, December 5, following the 12:05 Mass. My fascination with the Jesse Tree several years ago led me to explore the many ways it has been pictured in stained glass, illuminated manuscripts, painting and sculpture. We will also decorate our own Jesse Tree as part of this Advent Daytime Retreat.
For Christmas this year, I'd like to invite our parishioners to contribute a photo of themselves which will be the ornaments for our parish Christmas tree. I will be writing more about this soon, but I want to spark your interest now! In addition to our traditional Service of Lessons & Carols, we plan to have a special musical treat on Christmas Eve when Salzburg comes to Hartford! It's a tradition at the cathedral in Salzburg, Austria to sing Mozart's "Sparrow Mass" at Midnight Mass, as well as "Stille Nacht" at the end of the Mass in total darkness, accompanied by a guitar. It is a beautiful moment that I've been able to experience twice, and we look forward to sharing it with you this year.
This is just a sampling of the many events and programs we have in store over the next several months, and I hope you will take part in as many as possible!
Blessings on your week ahead!
Fr. Tim Shreenan, O.F.M.Pastor
---
---
---
---
---