The Music Ministry of St. Patrick – St. Anthony Church welcomes Julia Atwood as the Director of the Church Street Singers ensemble for young singers.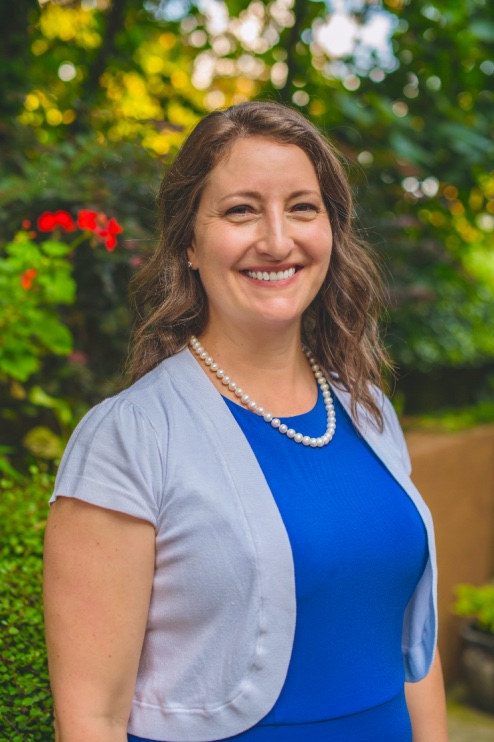 Mrs. Atwood has more than fifteen years of experience as a choral and church music professional, serving as choral director, parish music director, organist, and cantor. Julia is the Choral Director at Westover School in Middlebury, Connecticut, and was the Director of Music at Saint Bridget of Sweden Parish in Cheshire, Connecticut for the last five years.
Mrs. Atwood received the Master of Music in Sacred Music degree with an emphasis in choral music from The Catholic University of America in Washington, D.C. While in residence there, she performed with the elite Choir of Seventeen that welcomed Pope Benedict XVI to Catholic University; was both a Dom Mocquereau and Centennial scholar; and studied choral conducting, chant, voice, and organ. She also pursued additional studies in vocal pedagogy through George Mason University. Mrs. Atwood performed with the Catholic University Chorus in the 2006 Prague Spring music festival for the first performance of the Defiant Requiem held on the site of the Terezín concentration camp. This moving multi-media concert drama weaves Verdi's Requiem together with the true story of Jewish prisoners who sang the complete work to their Nazi guards as an act of defiance.
For the last fifteen years, Mrs. Atwood has utilized her vocal and choral training by empowering choirs and soloists to beautifully render inspiring music.
Julia is also a familiar face to Friday Catechesis of the Good Shepherd families, as Julia has volunteered as a catechist in our CGS program for the past several years.
Read more about the Church Street Singers, a returning addition to St. Patrick – St. Anthony's extensive music ministry.