We're going to Oaxaca, Mexico December 9-16, 2023
Are you looking for a way to help others… gain a sense of community and expand your spirituality? …Consider a Build Trip!
St. Francis Builds (SFB) was developed 16 years ago by Fr. Mike Johnson while working in Maryland at St. Camillus parish. SFB has worked with underserved communities in the United States and in other countries. During the past year, groups have travelled to Puerto Rico, Tijuana, Mexico and New Orleans.
The need
St Francis Builds with Fr Mike is headed to Oaxaca, Mexico this Advent from Dec. 9-16th. We will be building with Friends of Pimpollo – a wonderful organization we built with in August, that builds schools in poor communities. Further information about the organization is found here: www.friendsofpimpollo.org.
The work
While skilled labor experience is fabulous…it's certainly not essential. Enthusiasm, interest and a commitment to learning and helping others are some of the most important skills needed for this trip!
Interested?
If you are over 18 years (or under 18 and accompanied by a parent) and interested in this trip, please contact both Terry Sabonis at: [email protected] and Beth Hood at [email protected] or text at 301-578-6150. Se habla espanol.
We would especially love to include first-time volunteers and members of diverse language communities!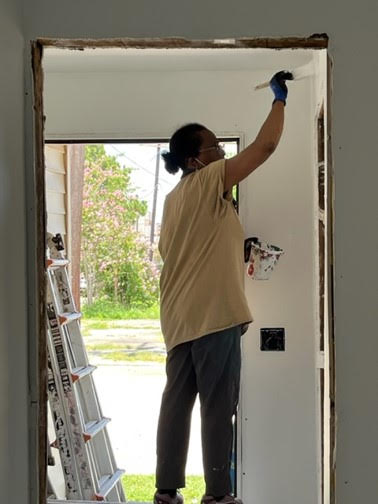 ---
Check out this video from another trip to Oaxaca to view the different activities – work and fun that await!
---
The details
The cost of the trip will be approximately $1,000. This fee includes housing and all meals. Airfare is not included. Limited scholarships are available.
Trip cost is approximately $1,000, plus airfare; limited scholarships are available.
Email Fr. Mike Johnson @ [email protected] or Sue O'Donnell at [email protected] for more information.
Impact
Our St. Patrick – St. Anthony parishioners Sue O'Donnell, Faith VosWinkel, and Jim Moriarty went on the New Orleans St. Francis Builds Mission Trip – listen to what they had to say about their time.