St. Genevieve is the Patron Saint of our Sister Parish. Her feast day is January 3, but with the busy Christmas season, we chose many years ago to celebrate her feast on the last Sunday in January. This year it falls on January 29 at the 10:00 Mass.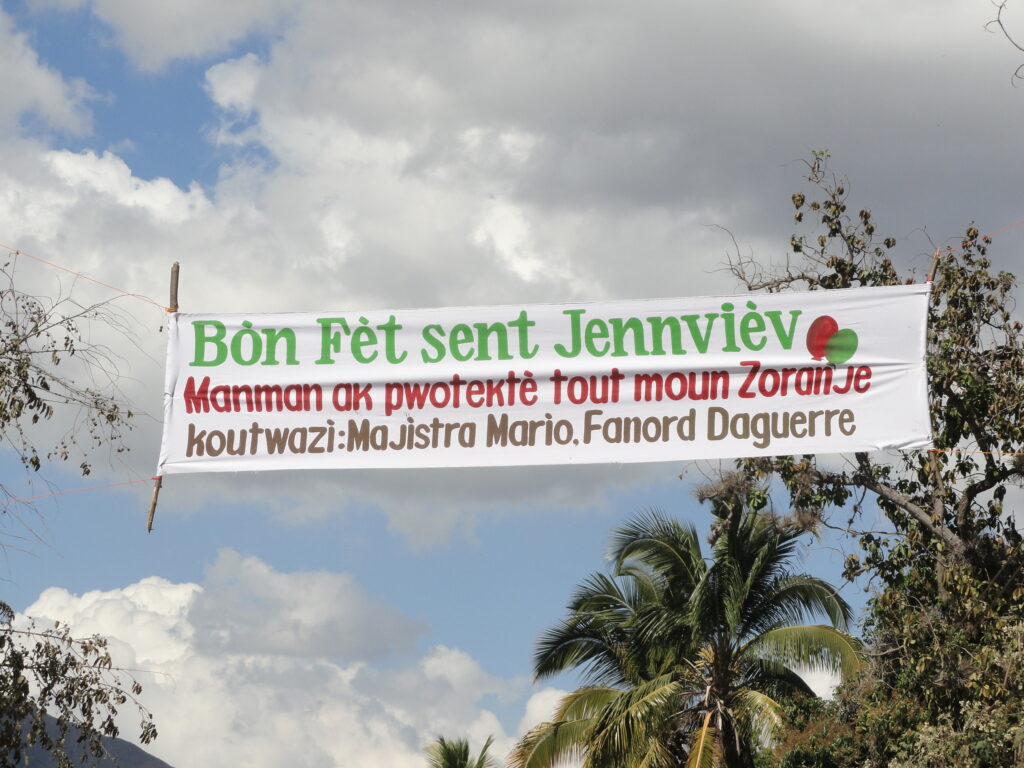 The previous pastor of St. Genevieve Church thought it a good idea and so now celebrated on the same day. In addition to the locals, parishioners from the more distant chapels and stations, and Religious and Civic dignitaries.
In Haiti, it is common for the parish to have a weekend-long celebration for the Patron's Feast day. Festivities begin on Friday and Saturday evenings with bands and other events (one year there was a talent show in the newly dedicated church building). Sunday's Mass, the weekend's center piece is very festive with liturgical dancers and a long processional with gifts of local foods, and of course, there is lots of singing.
After Mass a wonderful meal served for everyone to enjoy. It is prepared beginning very early in the morning by several women from the parish. This brings a Haitian proverb to mind: "Anpil men fè travay limyè." The English translation is known to most of us: "Many hands make light work."
Read more about the Feast of St. Genevieve in Father Tim's letter from January 29, 2023.
---
---