September 12
@
7:00 pm
–
8:15 pm
As we leaf through the newspaper or watch the news on TV, almost weekly we are confronted with the reality of hate crimes being carried out. These acts may be faith based, ethnic origin based, sexual orientation based, and at times more randomly targeted. Regardless of where and how this hatred is playing out, with each occurrence an overwhelming anguish washes over us, and leaves us with that haunting question of "How did we get here?"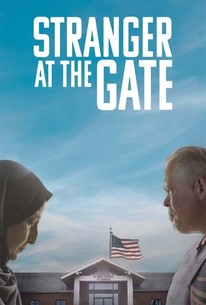 We are deeply troubled by these occurrences, and it is good that we question; but perhaps it is important to also ask "How do we change this?"
We have an opportunity, as a parish, to participate in viewing a 30-minute Oscar-nominated documentary entitled "Stranger at the Gate" which was produced by Josh Seftel. This documentary is highly acclaimed, and is about an ex-Marine who fought in Afghanistan, was injured, was discharged from the military, and ultimately came home to restart his life…a life that was clouded with PTSD. Where he settled to start his life with his new family, there was a very large Muslim population…a population he had grown to hate in his time in Afghanistan. This hatred continued to grow in him as he moved through day-to-day life. And, his hatred for this group began to shape a hate crime he planned to execute. 
What is striking about this story is how the power of hospitality totally changed the outcome, and how he himself was transformed by this love and kindness.
Please plan to join with others in-person in the Franciscan Center on Tuesday, September 12 starting at 7:00 p.m. for viewing the documentary followed by conversation together.
Please register to let us know you are attending!
Free Will Offering can be made payable to "St. Patrick-St. Anthony Church" and mailed to 285 Church Street, Hartford, CT 06103, Attn. Pat Curtis.