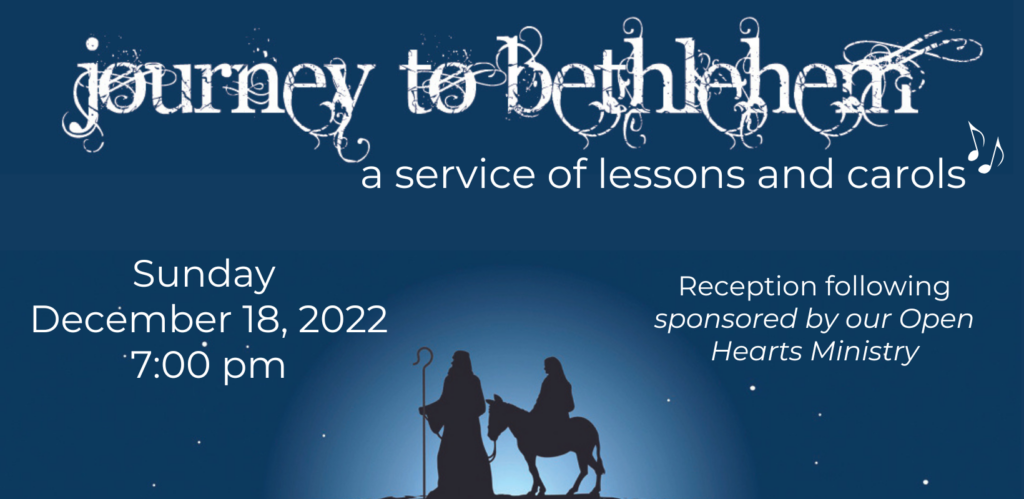 The Story of a New Choral Composition
It has been said that the folks at Macy's start planning each year's Thanksgiving Day Parade the minute the previous one ends. That might be a bit of New York hyperbole, but I believe there is a ring of truth in it. That being said, I had a conversation earlier this year, perhaps in February or March, with Gabriel Löfvall about this year's service of Lesson and Carols. I told him that I owned a leaf, or page, from a 14th century Antiphonary – a book of antiphons or short verses set to plainchant. The text, in Latin, translates as: "The root of Jesse has blossomed; the Star is risen out of Jacob; the Virgin has brought forth the Savior; we praise Thee, our God." This antiphon used to be sung during First Vespers for the Octave Day of Christmas; nowadays, it is sung at Morning Prayer on January 1 for the Solemnity of Mary, Mother of God.
I had the idea of finding a choral setting of the text, so we started to search for one, but couldn't locate anything suitable. This led to considering the possibility of commissioning a new choral setting, and my first thought was to get in touch with Dr. Charles Callahan, an eminent composer of liturgical choral music.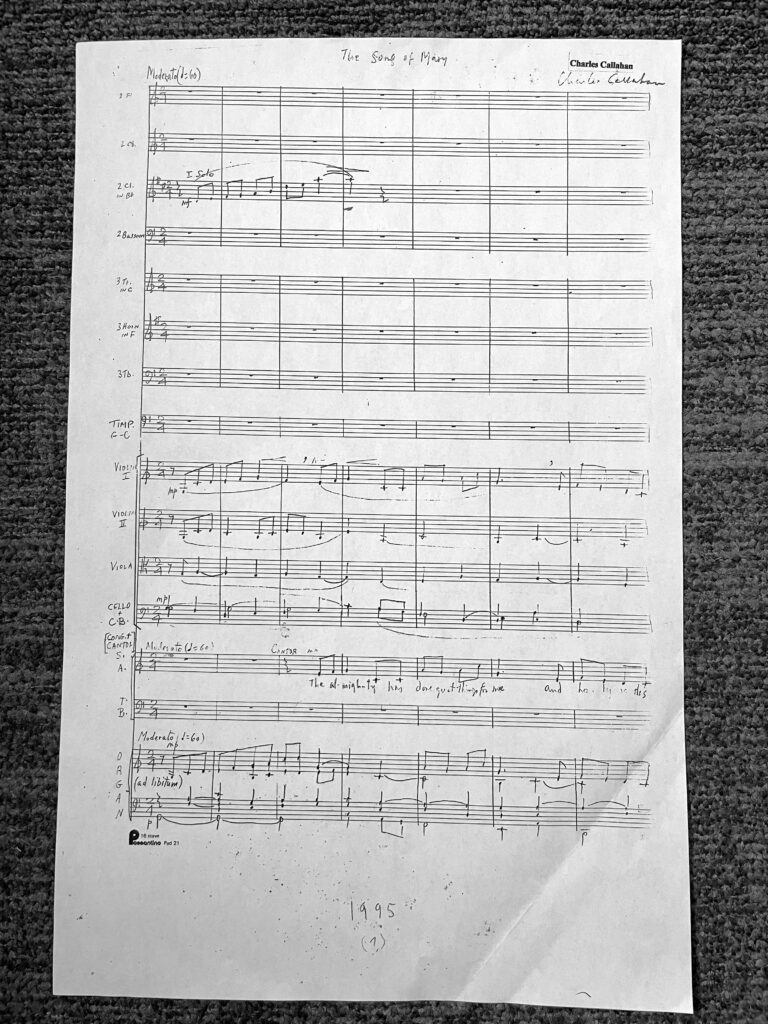 I had first become familiar with Dr. Callahan's work when I heard his beautiful "Aria" for organ more than 30 years ago. I obtained a copy of the score only to discover that it was written in E-flat minor – not the easiest key to play with six flats in it! I was greatly relieved when the publisher released a version in E minor which made it considerably easier to learn.
In 1995 Pope John Paul II celebrated Mass in Central Park, and among the many musical pieces composed or arranged for the Mass was a setting of the Magnificat, which was the Responsorial Psalm of the day, the Memorial of Our Lady of the Rosary. Dr. Callahan had been commissioned to compose the setting for congregation, choir, soprano solo and orchestra. I was asked by the musical director of the Archdiocese of New York to take the handwritten score and create an engraved score in the computer program, Finale. This involved making two editions: a choral and organ score for rehearsals and a complete orchestral score involving woodwinds, strings, brass, percussion and organ as well as the vocal parts. It was a big undertaking, but I knew that it would be a beautiful piece of music and worth every moment of effort! This evening we will hear (and sing) that setting of the Song of Mary.
In the immediate lead-up to the Papal Mass, I met Dr. Callahan in person along with several other composers and arrangers who had provided music for the event. That began a decades-long friendship based on my deep admiration for his musical compositions.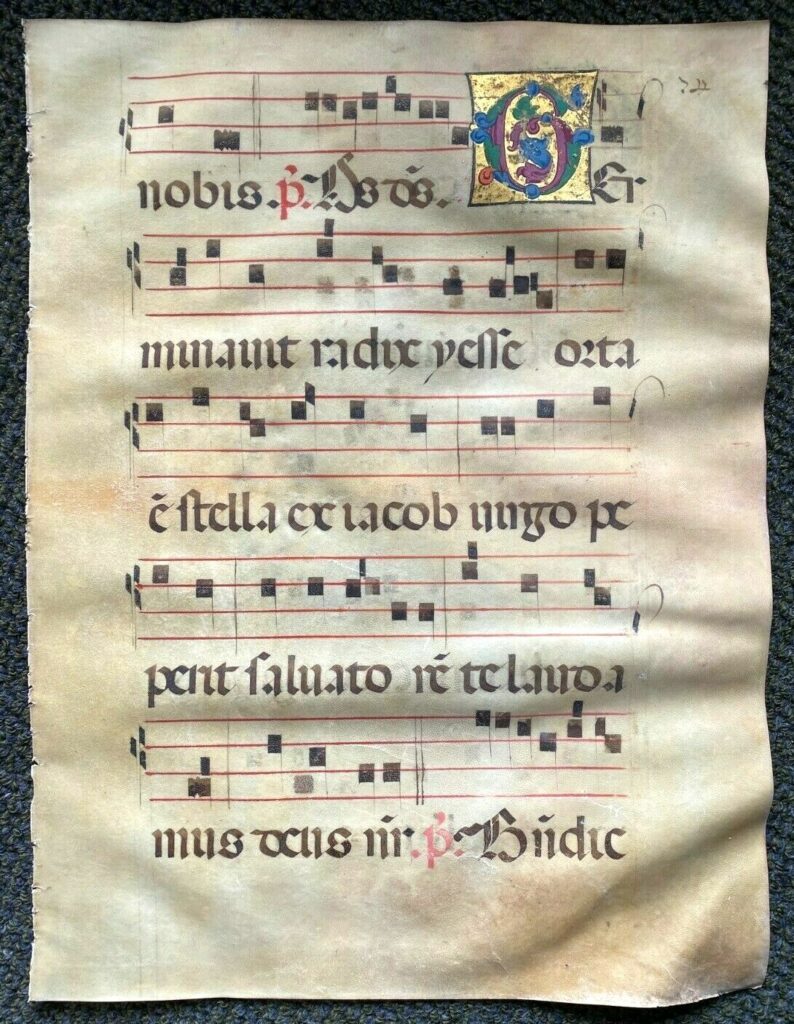 Fast forward to 2022 when I contacted Dr. Callahan to see if he would be interested in accepting a commission to write a piece based on the chant from my folio. After several emails and a phone call with him, Gabriel and myself, he accepted the commission. Shortly after Easter in mid-April, I received a beautifully scored anthem for choir and organ which we have titled "A Christmas Antiphon."
The work captures both the age-old mystery of Gregorian chant as well as the harmonies of 21st Century choral singing. The work begins with a quiet organ introduction, then each phrase of the antiphon is sung first in Latin to the original plainchant. It is then sung in English by the full choir as a kind of commentary. The work builds with each phrase of the antiphon until it explodes in the final measures with the exclamation "We praise thee, our God!"
I am personally deeply grateful to Dr. Callahan and for this gift to our parish and to the choral repertoire. Both works performed this evening will demonstrate his gifted compositional style – immediately accessible to the listener yet full of drama and delight. I hope you will treasure this unique moment in the musical life of our community.
Fr. Tim Shreenan, O.F.M.
---
---
Charles Callahan (b. 1951), is an American composer, organist, and teacher. A graduate of the Curtis Institute of Music in Philadelphia, Pennsylvania, his graduate degrees are from the Catholic University of America in Washington, DC.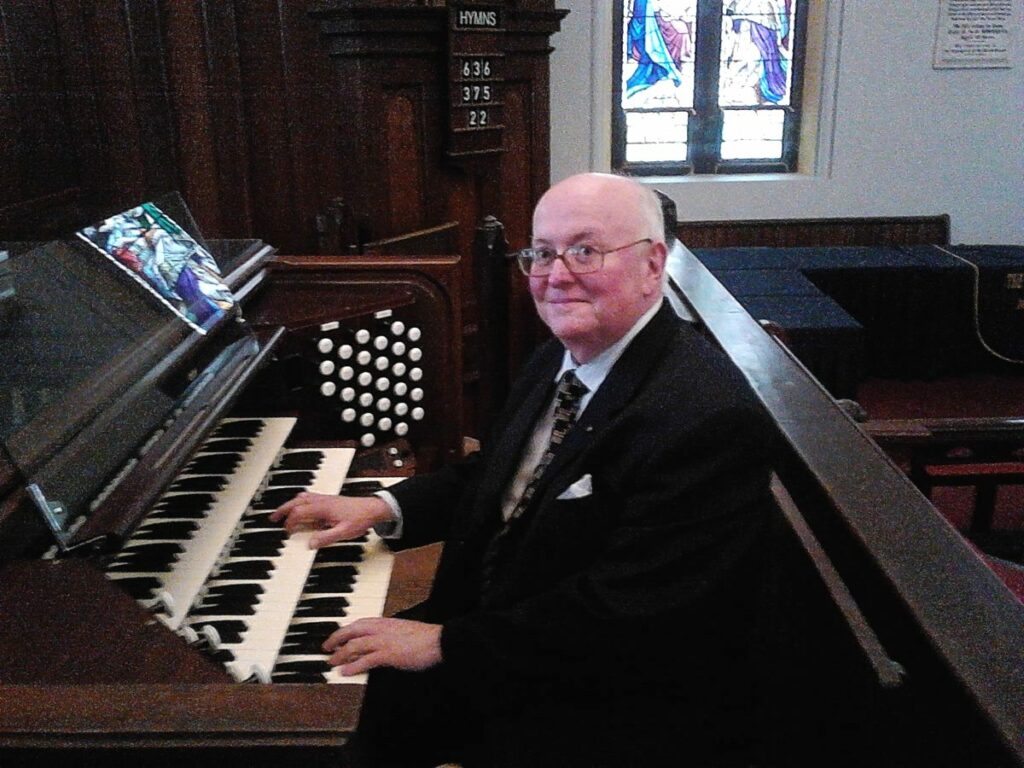 A prolific composer, Dr. Callahan's compositions include commissions for Papal visitations to the United States and from Harvard University. His four-movement orchestral work, Mosaics, premiered at the Cathedral Basilica of St. Louis, Missouri, and other works have been performed at Harvard, Yale, and Princeton Universities.
He holds the Associate and Choirmaster certificates of the American Guild of Organists (AGO). In 2014, he was honored with the Distinguished Artist Award of the A.G.O.
Dr. Callahan has taught at Catholic University, Middlebury College, Baylor University, Rollins College, and The Bermuda School of Music. He has served as organist and music director for churches in Pennsylvania, Washington DC, New York, Vermont, and his native Massachusetts.
He is often consulted on the design of new organs, and the restoration and improvement of existing instruments. His two books on American organ building history, The American Classic Organ and AEolian-Skinner Remembered, have become standard reference works on 20th century American organ history.
---
---