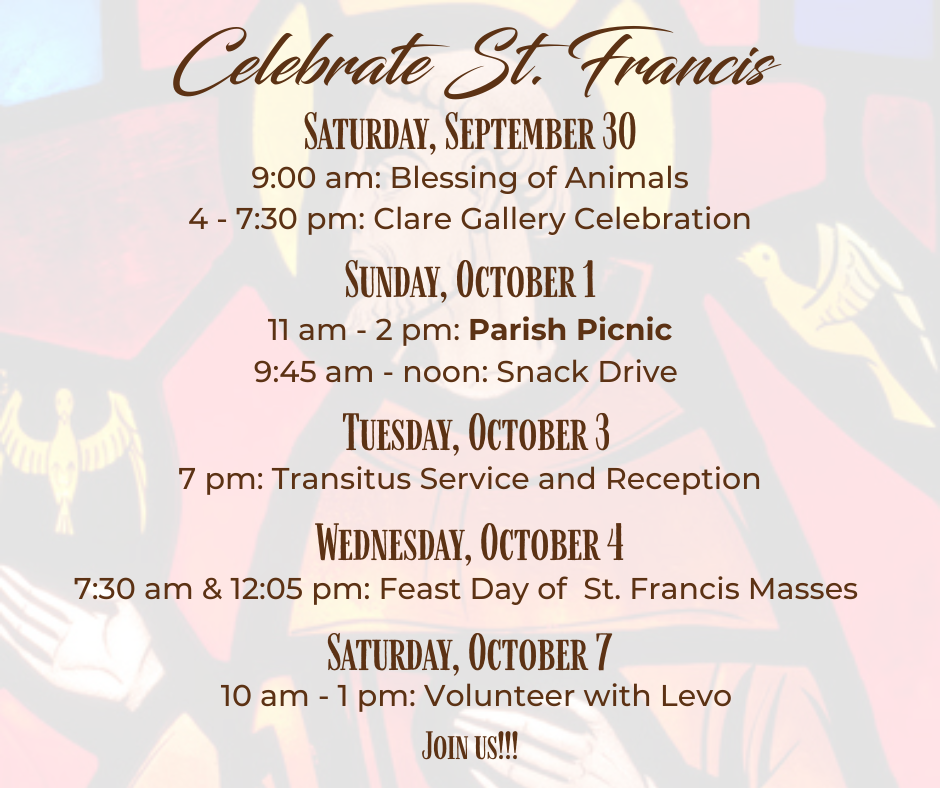 As a Franciscan parish, we always come together to celebrate our community and our Franciscan heritage during the month of October.
Check out all the events we have planned to gather together, build our faith community, and contemplate how we can share our gifts and bring peace to all we encounter.
Although registration is not required, please let us know if you're coming to the Parish Picnic on Sunday, October 1 from 11:00 am – 2:00 pm so we can easily contact you with event updates and know how much food to buy!
---
---
Click on each image below to find out all the details of how you can participate!
---
---
St. Francis Week is September 30-October 7, 2023 – Celebrate St. Francis and our Community
Celebrate with us as a church community in honor of St. Francis. Click on each image to learn more about how you can participate this weekend.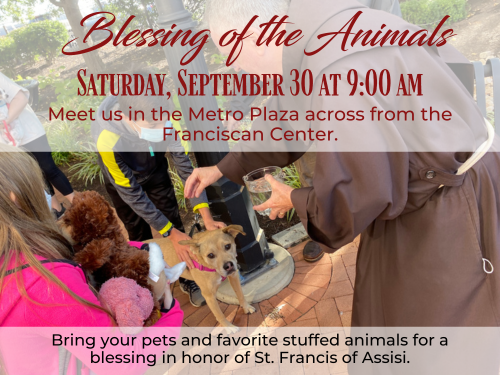 ---
Saturday, September 30 at 9:00 am is Blessing of the Animals
Sunday, October 1 from 11:00 am – 2:00 pm is our Parish Picnic
We are seeking extra hands to help serve at the parish picnic! Contact Allison at [email protected] to sign up!
Tuesday, October 3 at 7:00 pm – Transitus Service and Reception
Wednesday, October 4 at 7:30 am and 12:05 pm – Masses for the Solemnity of St. Francis
---
Celebrate the 20th Anniversary of our Clare Gallery!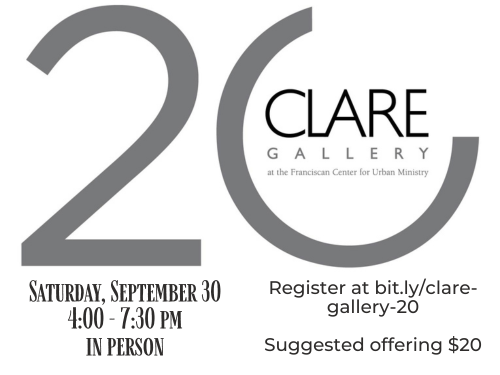 September 30 from 4:00 – 7:30 pm
The Clare Gallery has been promoting the arts and hosting exhibits that educate and inform all who enter our facility for twenty years!
The celebration includes:
*Mass at 4 pm
*At 5 pm, Steve Balkun, master woodcarver, will discuss the statues of Saints Clare and Francis he created for the St. Patrick – St. Anthony Church sanctuary—watch this video to understand his process for this project.
*At 6 pm, you can enjoy an appetizer, a glass of wine, and a musical concert by members of our parish music ministry led by Director of Music Ministries, Dr. Gabriel Löfvall.
There will also be a raffle of small works curated from the many artists that have graced our walls.
---
Caring for others in honor of St. Francis: Food Security
We have two opportunities to help others with food security during this week.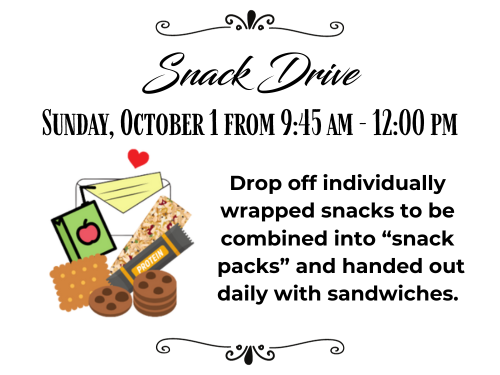 ---
Sunday, October 1, participate in our snack drive. Snacks are combined into snack packs and handed out with sandwiches provided by our sandwich ministry 365 days of the year.
Saturday, October 7, join us and work together with Levo International to build a new urban garden at 455 Garden St. in Hartford. Levo is working to turn underutilized urban properties into productive farm spaces to alleviate food insecurity. Read more and sign up on their website.
---
Get Involved!!
---
Did you know we have over 50 ministries where you can nurture your faith, build your community, help others, share your time and talents and enrich your life? Check out all the opportunities we have to get involved around the church and the center and join us today!
---
Adult and Youth Faith Formation
Check out our Adult Faith Formation programs and join us!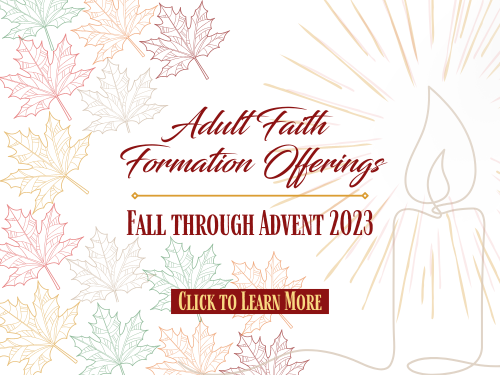 Also, it's not too late to register for Youth Faith Formation! We have classes for age 3 through Confirmation.
---