A Sister Parish Reflection
Through our Covenant with St. Genevieve parish in Zorange, we committed to and have been able to provide a hot lunch and teacher salaries for the school. Without our support, an academic education with a noontime meal, most likely would not be available. In addition, another challenge is that conditions in Haiti continue to decline, since the 2010 earthquake and subsequent upheavals (political and natural disasters.) Prices for food and other commodities continue to rise.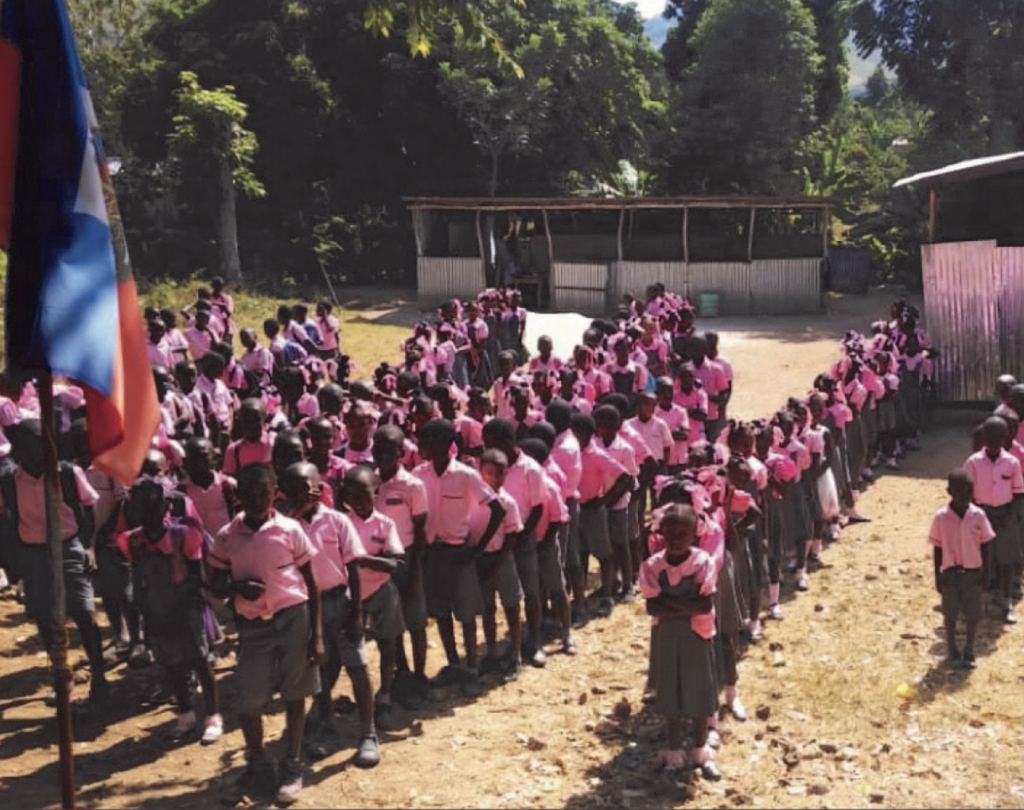 ---
As parents and grandparents, we enjoy celebrating milestones in our children's lives. One especially poignant yearly ritual for me is preparing our kids and grandkids with all of the necessities and "extras" for their move up to the next grade every September. Often this includes new outfits, a new backpack, perhaps new sneakers, and stocking up on snack and lunch essentials. The costs certainly add up quickly, especially for larger families.
During visits to Haiti I was always overwhelmed by the poverty, but also the pride of the parents, as I witnessed these children coming and going from school in immaculate and starched school uniforms. Schools require uniforms and parents must pay a local seamstress each time their child requires a new one. Often schools do not provide other basics that we take for granted.
We understand that most Haitian parents cannot afford to send their kids with food for the school day. And, often these kids have had no breakfast or a very meager morning meal. We understand how difficult it is to focus and accomplish anything, when you are hungry.
Please consider supporting our lunch program for our Haitian students, so that all of the students, morning and afternoon attendees, have the nutrition they need to help them concentrate and learn and grow.
-Patti, Sister Parish Committee Member
————
"A little goes a long way" is a very true saying, for our Christmas in July effort. We offer some additional information to show how far contributions can go for the 413 meals.
The protein for lunch is typically fish (often Herring) and takes $29/day.
A vegetable, often peas, takes $42/day.
The total cost for lunches for students in all grades equals $2705/month, or $125/day.
Sometimes the pastor, Fr. Dominque, contributes to help ensure a nutritious meal.
Can you help in any way?
Will you join us in supporting the children of St. Geneviève?
Read more about our Christmas in July event to help get ready to feed all the students at St. Genevieve's School
It's Christmas in July!
Can you join us to give ALL the children of St. Geneviève a nutritious lunch?