Benet Saint Cime is a teacher at St. Geneviève School. Because of the covenant relationship between St. Geneviève and St. Patrick-St. Anthony, he felt encouraged to complete his secondary education and pursue his dream of attending University.
As a direct result of our relationship, he received his Bachelor's Degree. He continues to enrich the lives of the students of St. Geneviève School to this day.

Good evening all my friends of St Patrick and St Anthony. On behalf of all the parishioners of St Geneviève, I greet you and thank you for all the help you provide to the population. Without you how could our parish school function in a community of poverty where each economic situation of the population becomes more and more critical. I love you, the community loves you. Remember, we are brothers and sisters. Let us continue to unite, thank you.

Benet Saint Cime, teacher at St. Geneviève, Haiti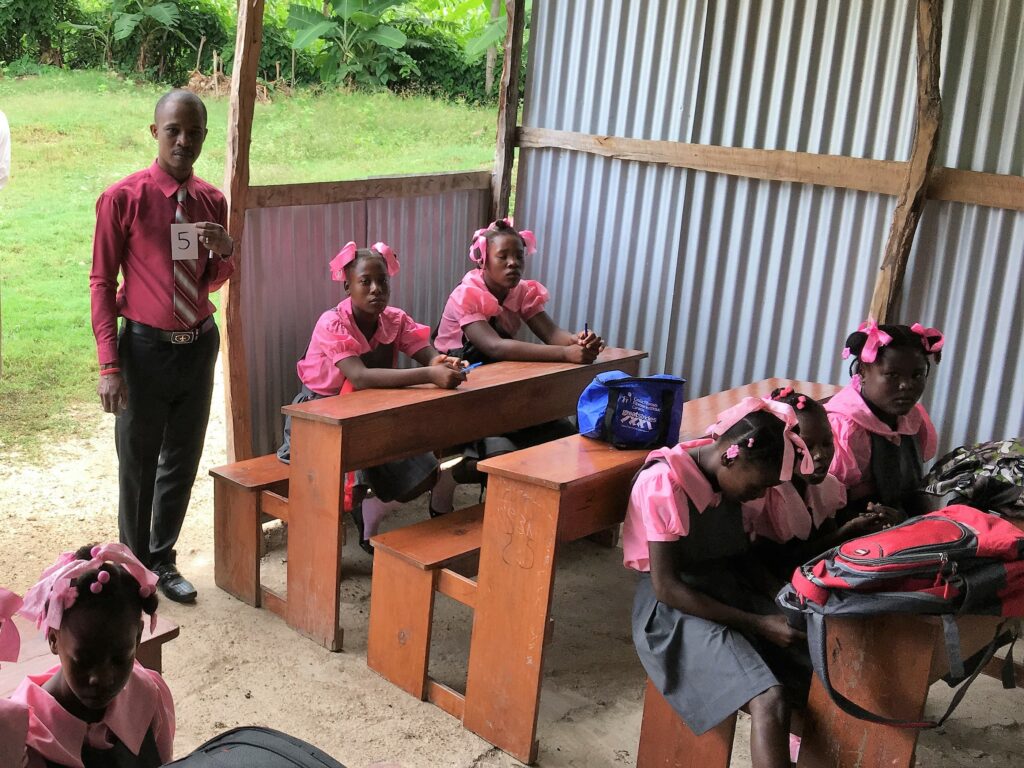 The photo above shows Benet with his students. You will hear more stories from Zoranje in upcoming bulletins. They will show the value of our Covenant. Not only to the parishioners of St. Genevieve, but to the parishioners of St. Patrick – St. Anthony as well.