---
Our 15th Annual Turkey Drive to support the House of Bread is Sunday, November 12, 2023 from 7:30 am – 12:00 pm! Turkeys can only be accepted during these times.
The Franciscan Center is seeing an increase in need in recent months… those coming to our sandwich door has doubled! Our partner organizations, such as the House of Bread, are also faced with meeting increased need.
The turkeys collected go to the House of Bread where they will be given to those in need in a variety of ways. Some of the turkeys will go to families, others will stay at the House of Bread to be prepared into different favorite turkey recipes and served to clients there.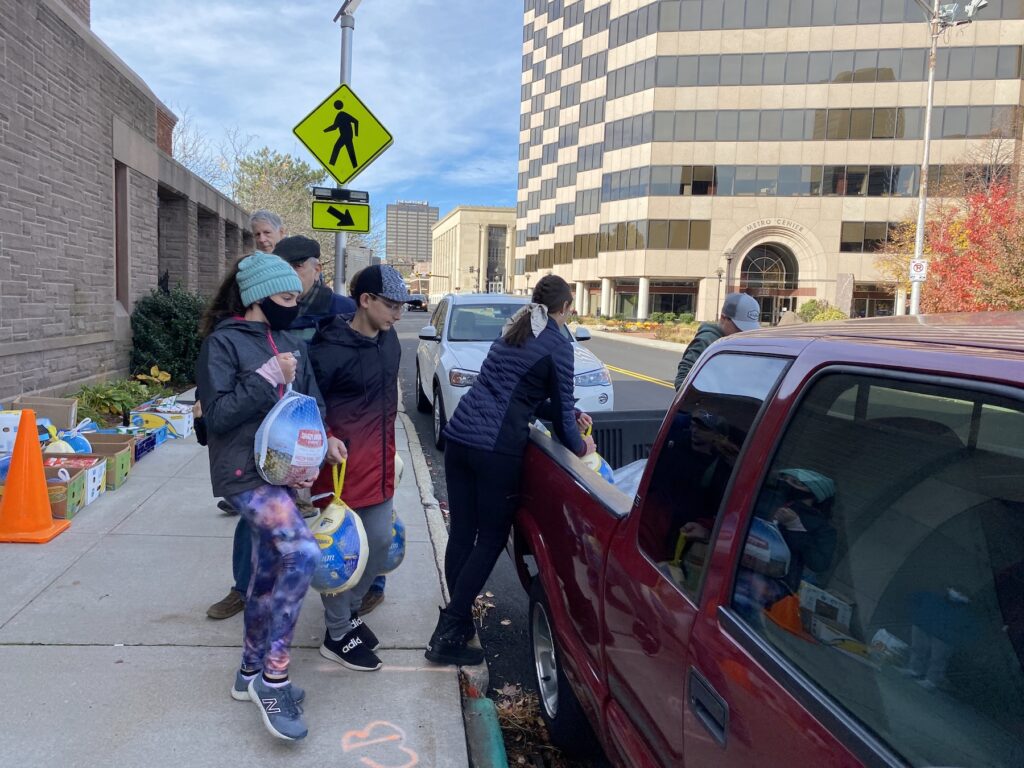 ---
Our Confirmation families and a parish group team up to create special turkey sandwich bags to be handed out on Thanksgiving at the House of Bread and at our sandwich door at the Franciscan Center. The bags are beautifully decorated and full of tasty treats to give our neighbors in need a special meal for Thanksgiving.
Please note that turkeys can only be accepted on Sunday, November 12 from 7:30 am – noon.
Thank you for your generosity!
Special thanks to our Confirmation candidates and their families for their help in collecting and transporting the turkeys from the front of the Franciscan Center to the House of Bread!