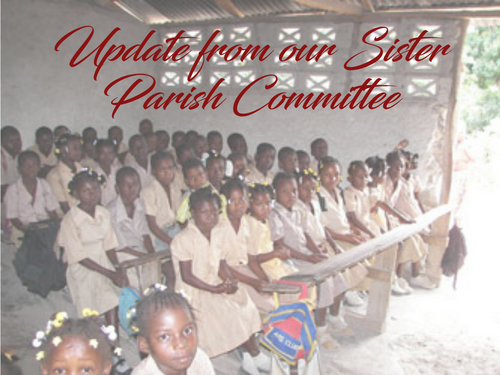 Greetings from the Sister Parish Committee. We want to start by thanking the St. Patrick – St. Anthony community for its unyielding support of our Covenant.
Haiti is in Free Fall
(published in the bulletin March 12, 2023)
We thought that the year before couldn't get worse, but it has. 2023 is starting as another very difficult year. Food is hard to come by. What stores are open can't stock much anymore, and what they can is expensive. There's not much gasoline available anywhere. Cholera is spreading. Adults can't find work, or get to work if they're lucky enough to have a job. Children can't safely get to school. Violence is rampant.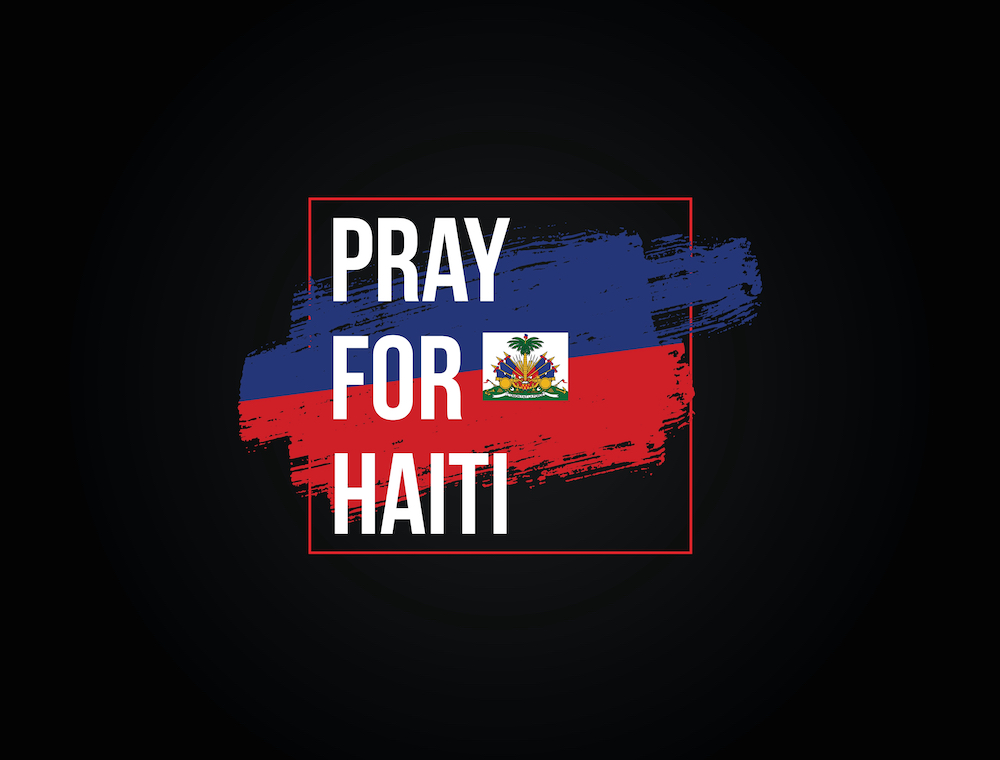 Gangs menace the country's port and its people – and not just in Port-au-Prince anymore. Essentially this is the fallout from the assassination of President Jovenel Moise. Since he was killed in 2021, there was a power struggle in this country. A man who has been accused of playing a part in his assassination, Ariel Henry, is now the country's leader. And at the same time, the gang violence that has been a problem for decades in Haiti has now spiraled completely out of control. There are areas of Haiti where the fighting is so intense that thousands have had to flee their homes. And for months now, the main fuel depot and the port in Port-au-Prince have been blockaded by gangs, and the government has been unable to break it.
The U.S. State Department advises Americans not to travel to Haiti. U.S. citizens are advised to depart Haiti now in light of the current security and health situation and "infrastructure challenges". So, it makes sense then that the U.N. is taking calls for intervention seriously.
Against this bleak backdrop, life goes on at St. Genevieve.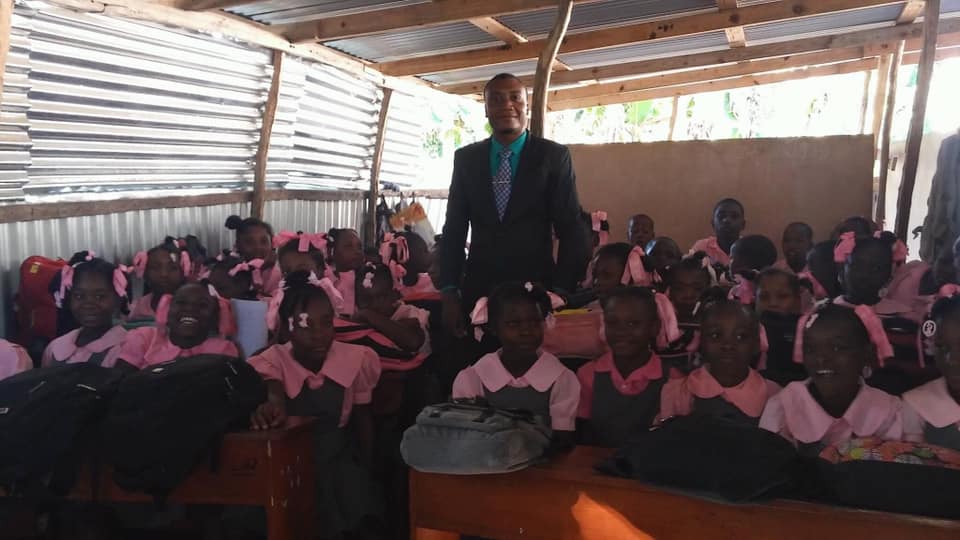 ---
Life in Zorange and at St. Geneveive Parish
(to be published in the bulletin March 19, 2023)
In Zorange, home of our Sister Parish St. Genevieve, the community struggles with the reality that the insecurity of rampant violence, staggering food and fuel shortages, prevalent illness and political unrest has reached their village. The school at St. Genevieve, normally a place of hope and security in their community, was not able to open in the fall as planned. The lunches that were in many cases the only hot meal of the day for 400+ children, were unavailable.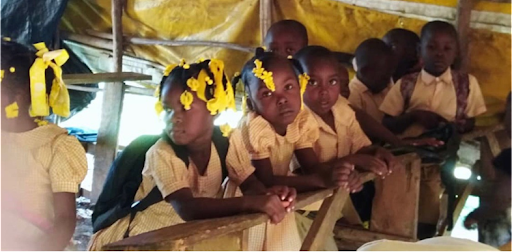 In January, the school did reopen, if only temporarily. Almost three quarters of the students came back to school and the Canteen began providing the hot lunch program once again. Sadly, as of this writing, the school has been forced to close due to gang activity having reached Zorange. This is new and unprecedented in this village. The decision to open the school at St. Genevieve is now being made on a week-by-week basis. Our steadfast support of this community, however, has and will continue.
We remain hopeful.
---
Our Active Response
(to be published in the bulletin March 26, 2023)
Our Sister Parish Committee, fresh off the summer's unprecedented fundraising campaign to raise teacher salaries and expand the lunch program to include all children at the St. Genevieve School, was faced with decisions.
What about the teachers that lost their livelihood? Believing this to be a temporary closure, we feared we would lose these teachers and then not have the ability to open the school when the climate in the village allowed it. Further, their salaries as teachers are all that sustains the school staff, many of them lifetime employees loyal to the parish and the school. The decision was made to continue the financial support of the teachers during this school closure. By supporting the teachers, we felt we also were providing for the broader community by infusing much needed funds into the local economy.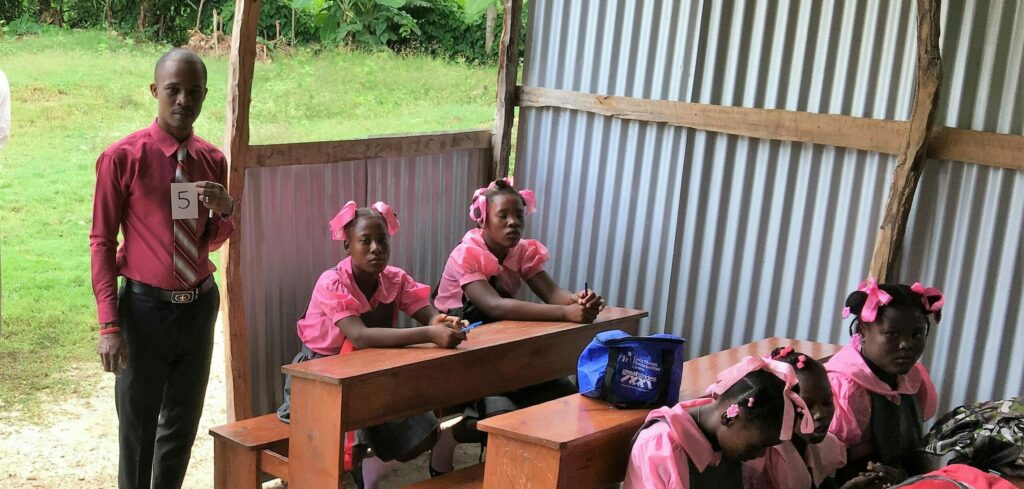 Currently, our Sister Parish Committee is exploring ways to work with others to learn what else can be done to help our brothers and sisters in these turbulent times and we will communicate with you our progress throughout these coming months.
Our intention is to remain supportive of this community, this parish, our Sister Parish, through these extraordinary times. As we said to Fr. Gaby Noel at his installation as new pastor of St. Genevieve just this fall,
"This relationship deepens our understanding of what it means to live in a global Church and foster justice, human dignity and respect for people of other cultures. We hope to do all of this understanding, but not being limited by, the challenges that relationships across cultural divide, geographic distance, global health issues and periods political unrest present."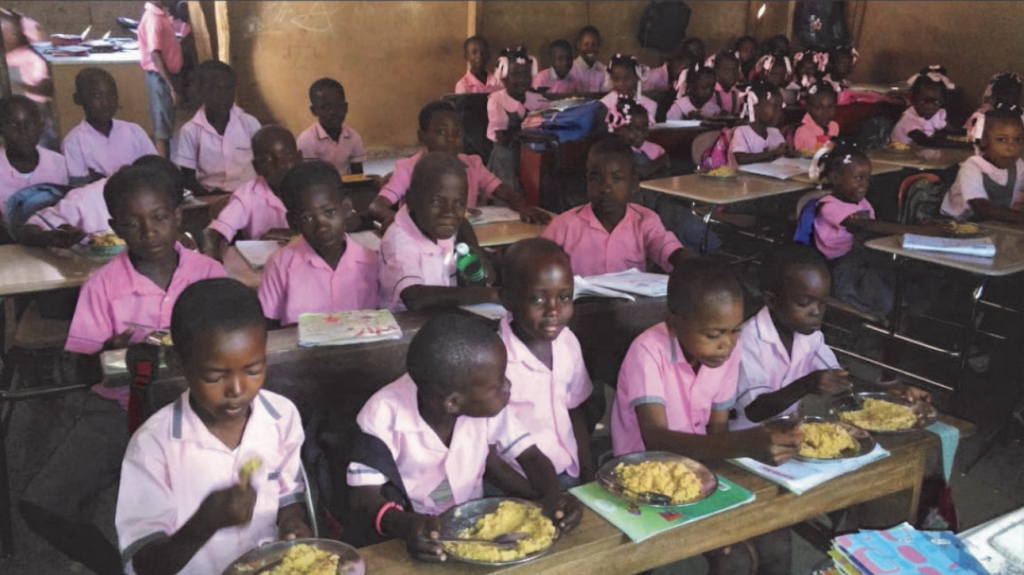 St. Genevieve in Haiti is now faced with such challenges. It is the hope of the entire Sister Parish Committee that we remember the family of God has many faces and pray that we continue to be agents of change as together we seek to broaden our collective understanding of this situation.
We thank the St. Patrick – St. Anthony community again for its unyielding support of our Covenant as we navigate these new, turbulent waters.
Please share with us your thoughts
as we strive to best reflect the interests of our church community.
---
---