Puerto Rico January 8-15, 2023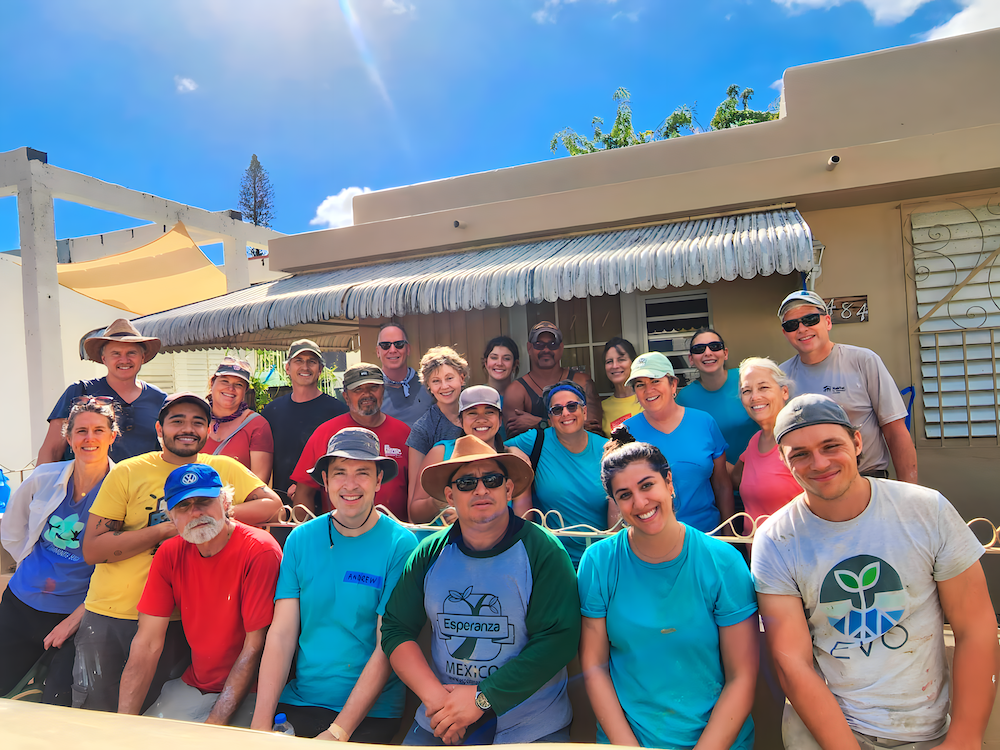 From Father Mike
I have been doing mission work now for over 25 years and some of the profoundest and most enjoyable and spiritual experiences I have had were in sharing these experiences with folks I knew and those who God just "plopped into my lap."
This past week, I had the privilege to work with 9 people from our parish, 10 from my old one and one from a third. We were from multiple parishes, cultures, races, generations, but within no time at all we were one family in mission.
A family that served together, prays and reflected together, danced and played together, and laughed together, so much laughter, a commodity our world is in desperately short supply of. A family on a mission to Rebuild homes, Restore hope, and Reimagine church. People ask where I find hope during this challenging time and I say I find it here.
---
---
Looking for a way to do something more?
We have an upcoming trip to North Carolina May 23-28, 2023
Are you looking for a way to help others… gain a sense of community and expand your spirituality? …Consider a Build Trip!
St. Francis Builds (SFB) was developed 16 years ago by Fr. Mike Johnson while working in Maryland at St. Camillus parish. SFB has worked with underserved communities in the United States and in other countries. During the past year, groups have travelled to Tijuana, Mexico and New Orleans.
While skilled labor experience is fabulous…it's certainly not essential. Enthusiasm, interest and a commitment to learning and helping others are some of the most important skills needed for this trip!
Interested?
Email Fr. Mike Johnson @ [email protected] for more information.
Also check out St. Francis Builds' website to learn more!
Impact
Our St. Patrick – St. Anthony parishioners Sue O'Donnell, Faith VosWinkel, and Jim Moriarty went on the New Orleans St. Francis Builds Mission Trip in 2022 – listen to what they had to say about their time.
The need
Hurricane Maria occurred 5 years ago. Many families in Puerto Rico are still waiting for restoration from this storm. The island has been hit again with devastation from Hurricane Fiona. The work offered by SFB volunteers will be needed in January!
The group stayed in Yabucoa on the southeast section of the island.
Possible tasks include painting, tiling, grouting, sealing roofs and installing cabinets, windows and doors.