St. Patrick St. Anthony's sister Parish committee would like to highlight some amazing metal artworks made by Haitian artisans across their country. The artisans craft their pieces from recycled metal oil drums – nothing goes to waste in Haiti – and each piece is uniquely made. Shown here is a beautiful metal nativity scene which often adorns our communications in the bulletin and on the sister Parish webpage, along with a photo of an artisan at work.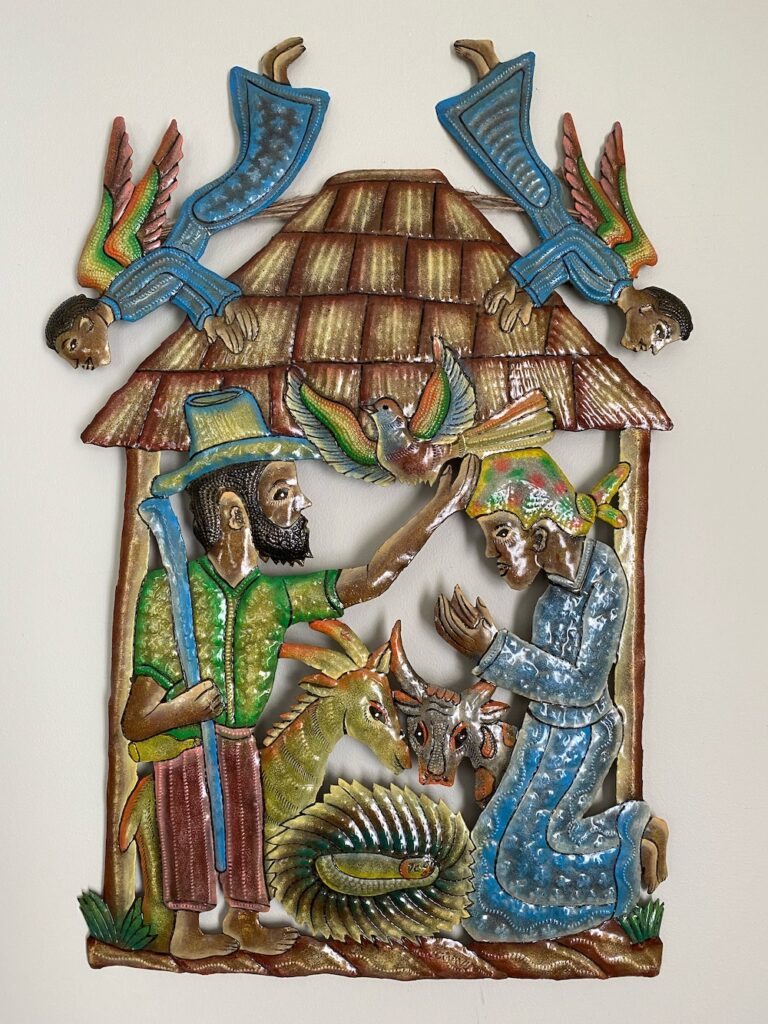 The artisans often come from families who have been crafting these metal artworks for generations and earn their living making and selling these amazing pieces. We are highlighting these artisans and their work to let you know the source of the nativity scene that many of you have seen on our webpage or in our communications in the bulletin. To find out more about these artisans and their work please check out the following webpage.
The Journey From Steel Drum to Metal Art – Vineworks
These works are available for purchase through the website and can also be found at other sites (see below) and venues such as 10,000 villages.
Bungalow Rose Vibrant Blue Peacock Haitian Metal Drum Wall Art – Unframed Bold Art on Metal | Wayfair