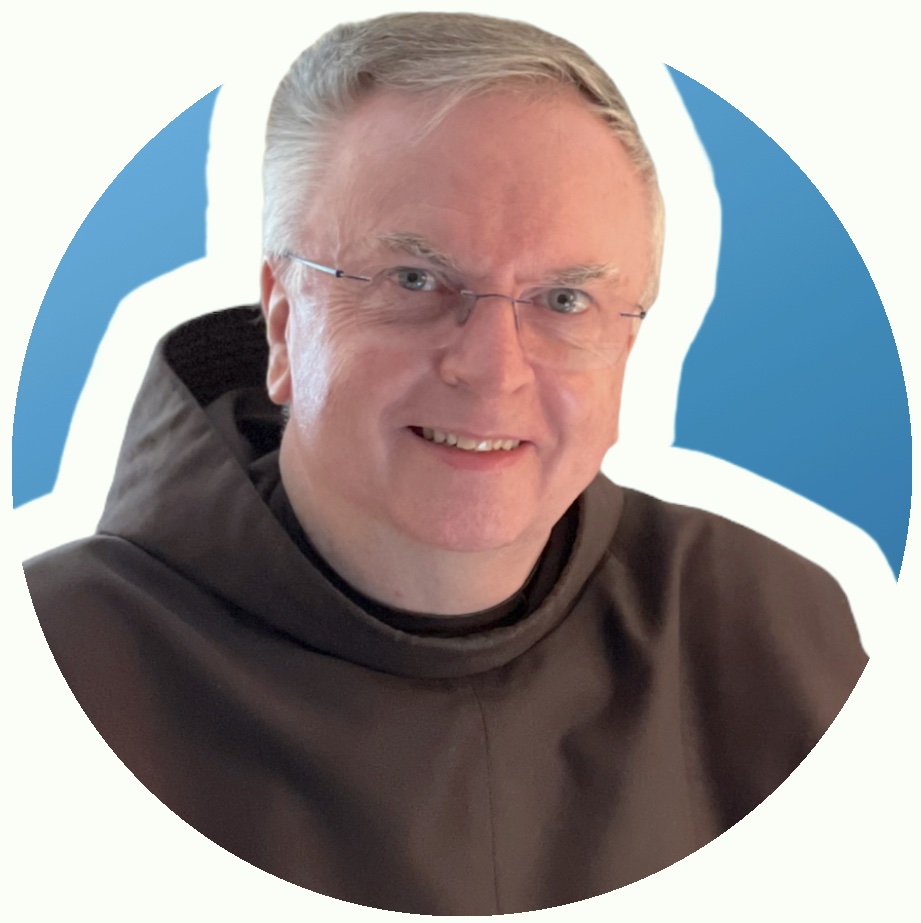 Dear Parishioners and Friends,
"I'm dreaming tonight of a place I love even more than I usually do. And although I know it's a long road back I promise you…" Do you know the next line of this popular Christmas song?
Of course, there is another song that speaks of Yuletide dreams – as in "I'm dreaming of a white Christmas, just like the ones I used to know." The Christmas holidays seem to be a time for dreaming; dreaming for snow or toys or just someone to share the joy and intimacy of this unique time of the year.
Bing Crosby, Michael Bublé and so many other singers aren't the only ones who dream at Christmas. St. Joseph had dreams as well, but he wasn't dreaming of glistening tree-tops or sleigh bells in the snow. In fact, according to Matthew's Gospel, Joseph had four dreams.
Perhaps his most famous dream took place after the wise men had come to Bethlehem and offered their gifts to Jesus, the newborn king of the Jews. Even the wise men were warned in a dream to avoid King Herod and so they "departed to their own country another way" (Mt. 2:12). In the next verse, Joseph has a dream in which he is told to take Mary and Jesus and flee to Egypt to escape Herod's wrath (Mt. 2:13). Later, after Herod's death, Joseph is told, again in a dream, to return to Israel (Mt. 2:20). But the dreams weren't over, because Herod's son Archelaus was now ruling in Israel. Once more, a dream instructed him to go to Galilee and settle his family in Nazareth (Mt. 2:22).
The first of Joseph's dreams is recounted in today's Gospel as Joseph was mulling over the shocking news that Mary was pregnant, and he wasn't the father! His plan was to divorce her quietly to avoid putting her to shame. But God had other plans, and in the first of his four dreams, an angel reassures Joseph, calming his fears about taking Mary as his wife. In fact, he is given the honor of naming his future son. He is to be called Jesus (Mt. 1:20-21).
So what are you dreaming about these days? I doubt any of us are hearing instructions from God about what our next plan of action should be. But we are capable of hearing God speak to us in the depths of our hearts, if not in dreams, then in the words of Scripture or in prayer. Perhaps we hear, or sense, that something in our life is in need of change. Or maybe we are looking for a sign that will help us make an important decision. Whatever it might be, God has a way of speaking to us a word of love, forgiveness, or just a reassurance that we are on the right path to holiness, however winding and unclear that road might be. So, wherever your dreams take you, don't be afraid to act on them. More often than not, we will find the answers we need through those who care about us. 
By the way, the answer to my question earlier is: "I'll be home for Christmas – if only in my dreams."
Switching gears for a moment, I'm happy to tell you that we were able to find someone who could fix the locking mechanism on our tabernacle. What first seemed to be an unresolvable problem turned out to be a rather simple fix – if you can find the right person.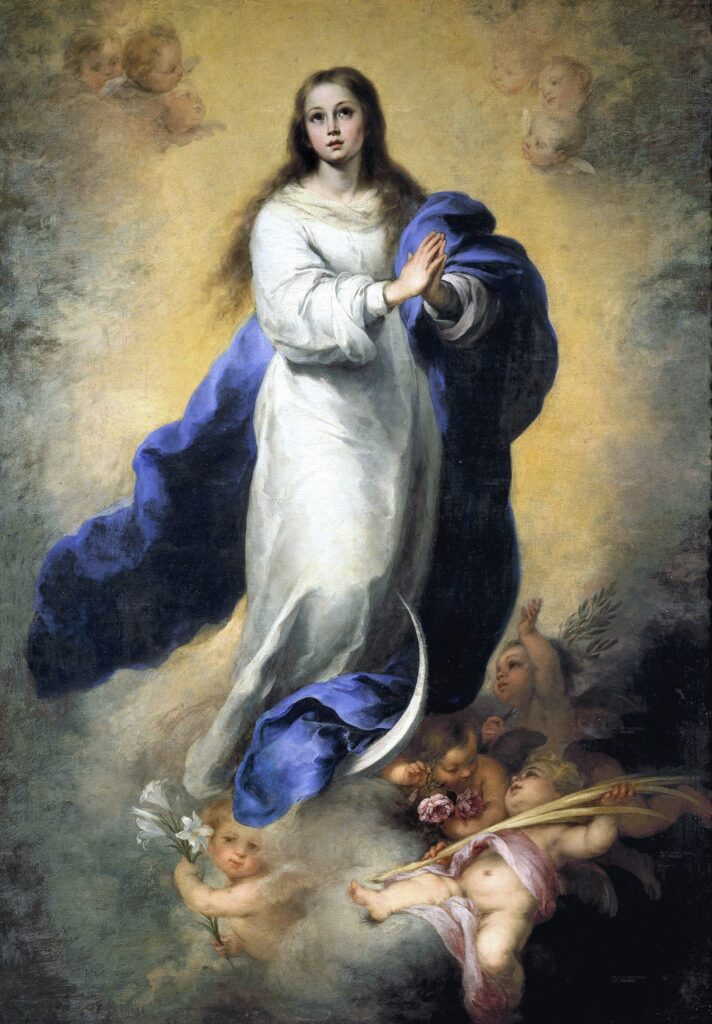 However, another repair job has arisen which involves the painting of the Blessed Mother in our chapel. Several weeks ago the wire attached to the back of the frame suddenly gave out and the painting fell to the floor, damaging the frame and loosening the canvas from the stretcher. Fortunately, the damage is not serious and can be repaired. I am not aware of the origin of the painting, such as its age or provenance. It is, however, a very fine copy of Murillo's "Immaculate Conception of El Escorial" in the Museo del Prado in Madrid. We have located a local art restorer who examined the painting and its frame, and it has been taken to his studio for restoration. 
May your days be merry and bright, and blessings on your week ahead!
Fr. Tim Shreenan, O.F.M.
Pastor
---
---
---
---