As a Franciscan parish, we always come together to celebrate our community and our Franciscan heritage during the month of October.
Check out all the events we have planned to gather together, build our faith community, and contemplate how we can share our gifts and bring peace to all we encounter.
Although registration is not required, let us know if you're coming to the Parish Potluck Picnic on Sunday, October 2 from 4:00 – 7:00 pm so we can easily contact you with event updates.
Click on each image below to find out all the details of how you can participate! (For a listing of events, scroll to the bottom of the page.)
---
---
---
St. Francis Weekend, October 1-4, 2022 – Celebrate St. Francis and our Community
Celebrate with us as a church community in honor of St. Francis. Click on each image to learn more about how you can participate this weekend.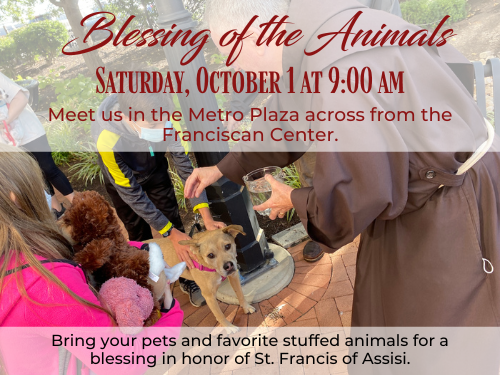 ---
Saturday, October 1 at 9:00 am is Blessing of the Animals
Sunday, October 2 from 4:00 – 7:00 pm is our Parish Potluck Picnic
Monday, October 3 at 7:00 pm – Transitus Service and Reception
Tuesday, October 4 at 7:30 am and 12:05 pm – Masses for the Solemnity of St. Francis
---
Caring for others in honor of St. Francis: Food, Clothing and Shelter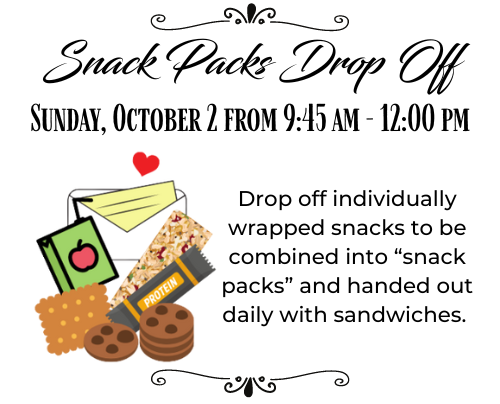 ---
Snack Pack Drive, October 2
"Be the Sunbeam" Clothing Drive, October 2
Build a community while building a house with Habitat for Humanity, October 16
---
Choosing Peace and Spreading Peace in the World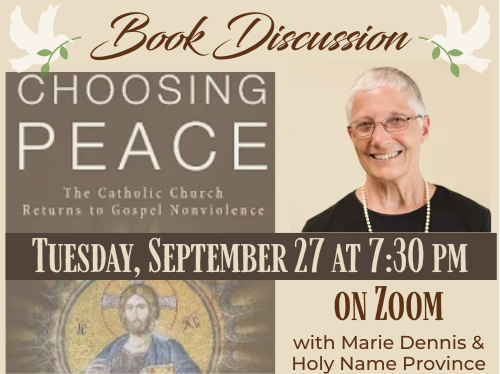 ---
Choosing Peace Book Discussion with Holy Name Province, September 27 at 7:30 pm
Peace Sign Workshop, October 1 from 9:00 – 10:15 am
Peace Vigils before 10:00 am Masses every Sunday in October – Join us!
Purchase your "May peace prevail" yard sign to spread peace in your neighborhood – Sundays in October
---
Get Involved!! Ministry Fair
---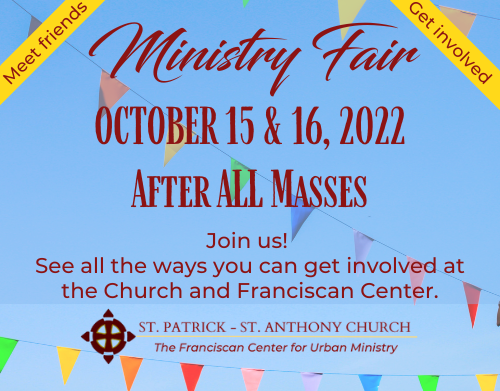 Ministry Fair, October 15 and 16
---
We hope you will join us for our many upcoming events. There's something for everyone!
One more time… here's ALL the events- Join us!! All are welcome!