March 1 – May 23, 2022
The Clare Gallery presented Beyond the Subject, works by Fr. Michael Reyes, OFM. Large-scale paintings graced the Gallery with highly textured surfaces combining varied elements such as oil paint, paper, and metal leaves. Brush strokes were aggressively applied, which enables color to dance across the canvas. Textured edges created reflections and shadows played with two- and three-dimensionality.
Fr. Michael is a Franciscan Friar from Holy Name Province. Holy Name Province is a branch of the worldwide Catholic fraternity of the Order of Friars Minor. It was founded by St. Francis of Assisi in 1223. The friars live where they minister; which for Fr. Michael was in New York City and is now in Allegany, NY. They believe in the good of all living things, "Pax et bonum; Peace and all good" and work to meet people where they are with the spirit of love and humanity.
As a Franciscan artist, Fr. Michael is always trying to find a way to connect with the humanity in all of us. He offers this reflection on the influence of art, "Paintings are equivalent to a person's signature. The power of images surpasses the limitations of language. My paintings challenge and inspire; they offer faith and life lessons without saying a word. With art, you can reach out to everyone, no matter their cultural and educational background or what language they speak."
Fr. Michael Reyes, OFM., was born in the Philippines surrounded by his multicultural family. Spanish, Filipino, Chinese, and English were languages and cultures influencing the way he sees the world. He moved to the United States when he was 16 years of age. He decided to become a Friar Minor in 2008 and became an ordained priest in January 2016. Presently, he lives and serves with the Friar fraternity at Saint Bonaventure University. More information can be found on his website.
---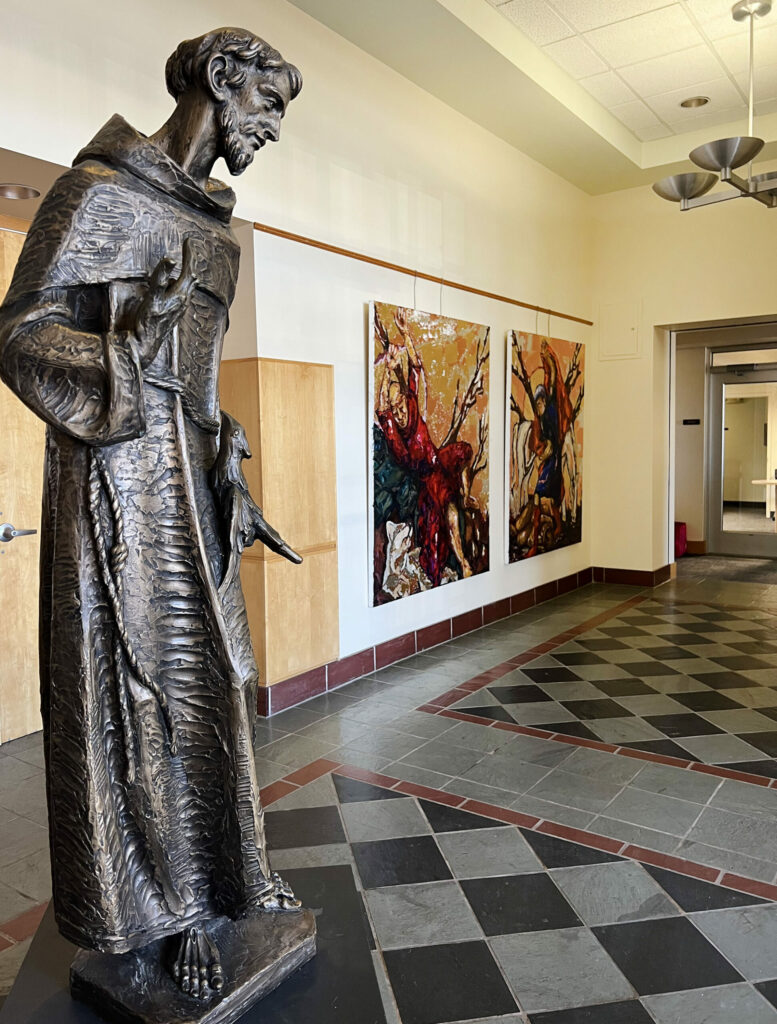 ---