September 2, 2022
–
October 7, 2022
"Saints Alive" works by Franciscan Friar, Fr. John Quigley, OFM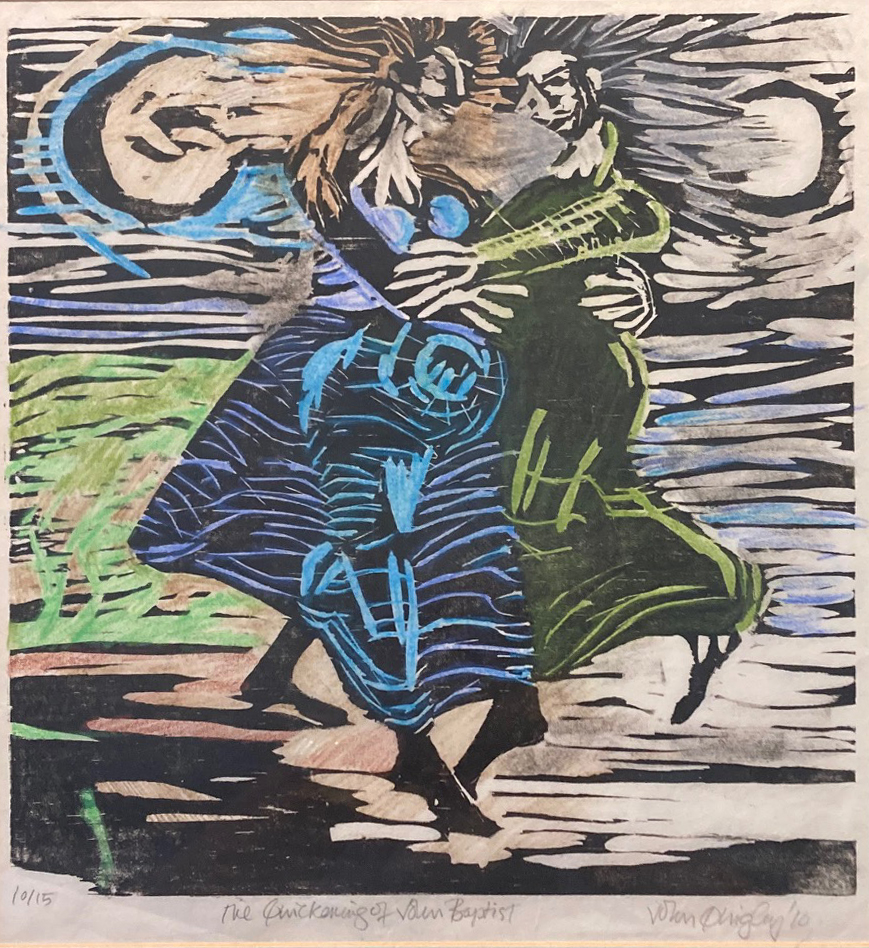 Clare Gallery opens its fall schedule with the exhibition, Saints Alive, work by Franciscan Friar, Fr. John Quigley, OFM. In the work, an artistic lens is placed on the stories of saints and the medium of printmaking—specifically woodcuts. Fr. John wants the saints to be depicted in contemporary light, hoping his audience makes connections with the saints and their stories.
Woodblock printing can be technically challenging. Artists must understand how to define their subject matter with essential shapes, texture and high contrast. Additionally, the work must be produced in reverse to print successfully. Fr. John's images are powerful impressions, bold and strong in their visual
presence. This commitment to woodblock printing only strengthens the dynamism of his concepts.