November 18
@
9:00 am
–
5:00 pm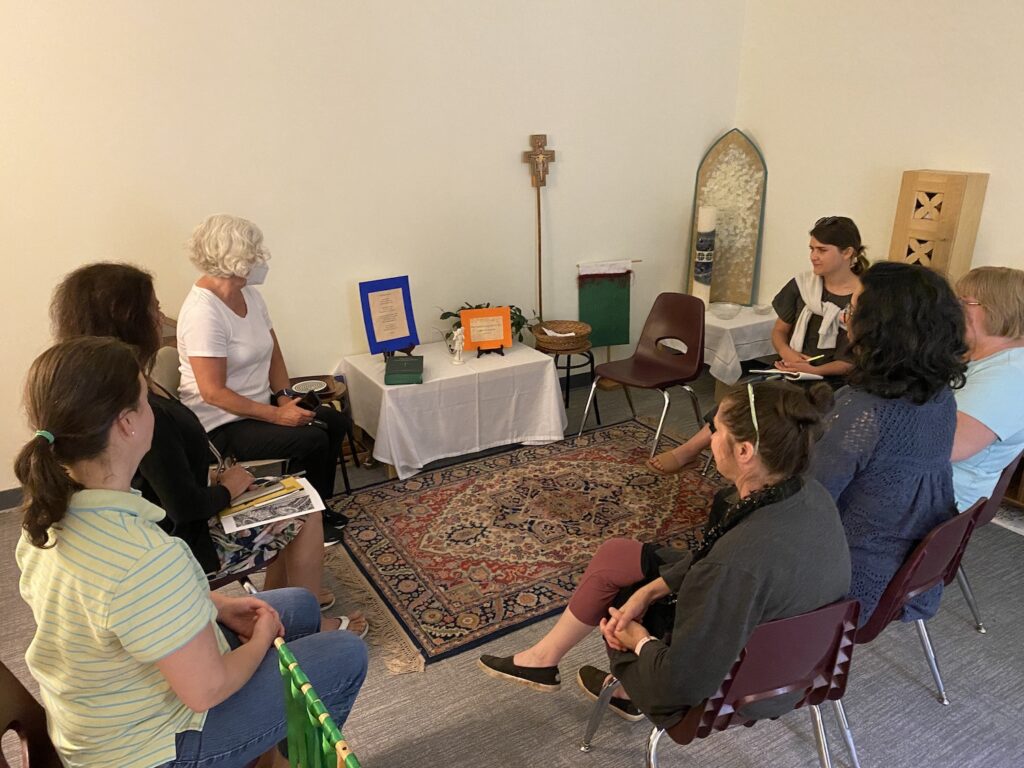 The Catechesis of the Good Shepherd Adult Formation Course for Level 1 is taking place on a Friday evening and Saturday once a month throughout the 2023/24 school year beginning in September.
Participants of this course have found it to be a transformational experience where they were able to nurture their faith, grow in a retreat like atmosphere, build a community, and come to know more about how Jesus works in their life and in the life of the children they love.
We invite you to consider joining us … even if you're not sure what you are being called to, but you are seeking "something" in your spiritual life, or those with children, grandchildren, or other children in your life that you would like to guide in their faith development.
Catechesis of the Good Shepherd is our hands-on, experiential religious education option for children ages 3 – 12, and it focuses on nurturing the child's relationship with God. Catechists in the program have participated in a formation course where they learn about child development, theology, and the liturgy. There is no requirement to teach in the CGS program after taking the course.

The CGS Formation Course might give you just what you need in terms of nurturing your faith and your own relationship with God. Email Deb Pelletier at [email protected] with any questions or learn more by clicking below.