Advent Instruments of Peace
December 15, 2022
@
7:00 pm
–
8:00 pm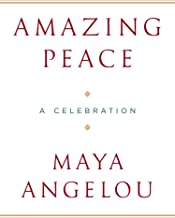 We began this fall semester with a couple of questions as we celebrated the Feast of Saint Francis in early October:  "How can we be Instruments of Peace?" and "How do we as a community of faith and as individual faith-filled citizens engage our mind – body- spirit in a response for peace at both the communal and personal levels?" We considered choosing peace as a nonviolent Gospel response to the challenges of today. Next, we stood our ground around the peace pole outside of church with signs every weekend calling for peace. Then we took our message into our neighborhoods with yard signs proclaiming "May Peace Prevail".  And so, it seems fitting to conclude this semester with a look to our new liturgical year and its Advent message of peace. 
Join us on Thursday, December 15 from 7:00-8:00 p.m. on Zoom as we use Maya Angelou's Christmas Poem, "Amazing Peace", to explore yet again the call and invitation to become instruments of peace.
If the events happening in our local and global communities disturb you, step into this reflective evening time to recover a balance ~ a promise of and a hope for ~ PEACE.
Facilitator: Pat Curtis
Free Will Offering can be made payable to "St. Patrick-St. Anthony Church" and mailed to 285 Church Street, Hartford, CT  06103, Attn. Pat Curtis  
Related Events